With the ongoing trend of the removal of 3.5mm jacks from devices, Bluetooth headsets are getting more and more popular. Many Bluetooth headsets out there come with media control buttons as well. While this certainly makes things easier for the general consumer to be able to control the media volume easily using their Bluetooth headset, there is a catch to it. You see, each Bluetooth headset has its own media volume as well. Sadly though, once you connect it to your Android device, the volume buttons on your headset only control the media volume of your Android device. As such, the normal user never gets to experience the full audio capability of their Bluetooth headset. Well, fret not, as we have a fix. So, if you own a pair of Bluetooth headsets with media buttons, read on, as this article is a must for you:
Increase Bluetooth Headset Volume
Note: The following method works on Android Nougat (7.0+) devices. I tried the following method on my Nokia 8 running Android Oreo (8.0) with my Boat Rockerz 510, and it worked just fine.
 To begin with, enable the Developer Options on your device. To do so, head over to System -> About phone, and tap on "Build number" seven times. Now, head over to Settings -> System -> Developer options.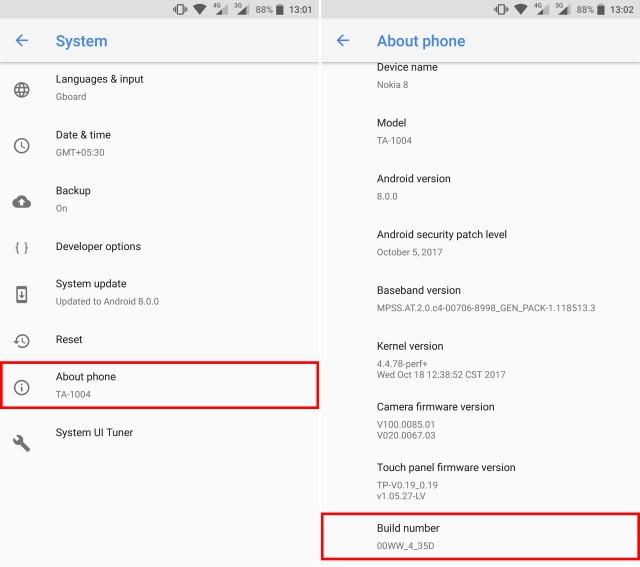 Once inside the Developer options, scroll all the way down to the "Networking" section. Here, enable the toggle next to "Disable absolute volume".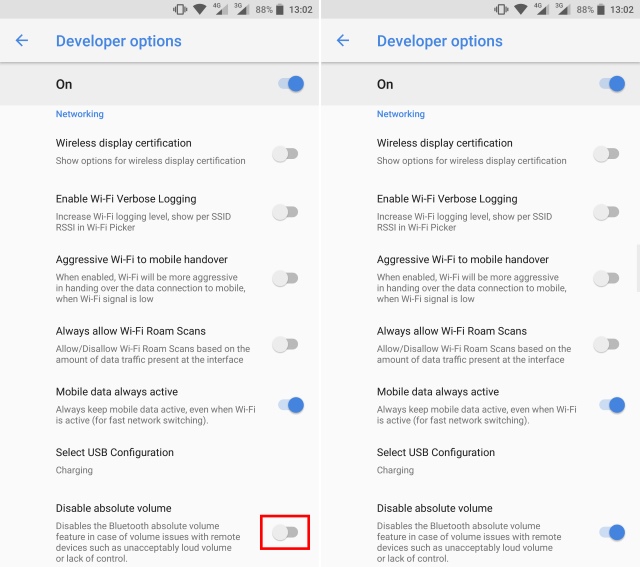 And that's it. Your Bluetooth device volume and system device volume will now be seperate. You can now max out both of them individually in order to ensure louder media volume.
SEE ALSO: How to Get iPhone X's 'Swipe-to-Home' Gesture on Android
Get the Maximum Audio Quality From Your Bluetooth Devices
With Android Nougat (7.0), Google merged both the volume controls into one. While this certainly makes things convenient for most users, it's problematic for certain users since their Bluetooth headset is stuck on the volume setting that the device is on. Thanks to the above trick, the volume rockers on my Android device now control the media volume, while the volume buttons on my headset control the playback volume. With both the toggles maxed out, am able to enjoy maximum sound output from my Bluetooth headset.