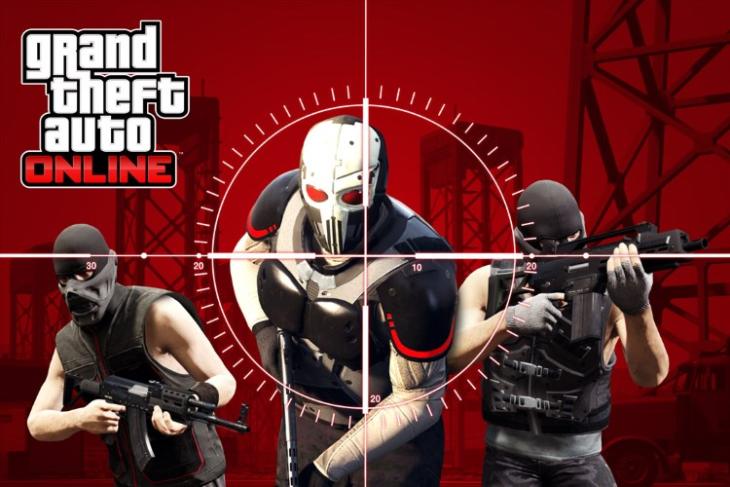 Grand Theft Auto or GTA is the crown-jewel of Rockstar Games, with the franchise being one of the best-selling of all time. While the team might still be gearing up for the release of Red Dead Redemption 2, it is still going strong with rolling out new updates for its widely preferred GTA Online.
As posted by Rockstar Games, GTA Online is all set to receive an all-new chaotic game mode, the stylish Pfister Neon electric sports car, and a couple of bonuses and discounts. First comes the futuristic Pfister Neon sports car. Available at Legendary Motorsport in GTA Online, the announcement came on the studio's official Twitter handle as well.
Charge into the future with the PFISTER NEON electric sportscar

Now available at Legendary Motorsport in #GTAOnline https://t.co/LeFHlGYVTe pic.twitter.com/71wc5FVQD0

— Rockstar Games (@RockstarGames) January 30, 2018
But what's even more interesting is the addition of Hardest Target, the new game mode introduced with a clean objective – slaughter the other team's Target and protect your own at all costs. Hardest Target is an Adversary mode that pits two teams of up to 16 players against each other. "Only the Target's life matters (and you can rack up bonus points for Target-on-Target violence), so the gung-ho approach is strongly recommended," Rockstar says. Also, the designated Target switches every minute, meaning you could find yourself attracting some unwanted attention at the drop of a hat.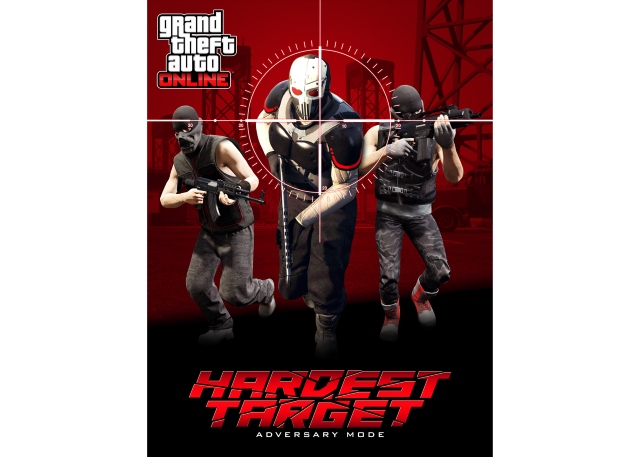 For players interested in microtransactions, the team is offering some pretty lucrative deals on Bunkers, Properties & Renovations, as well as for Vehicles & Armor. Also, CEOs and Gunrunners alike are set to profit this week with 25% more GTA$ on Special Cargo Deliveries as well as a 25% boost on Gunrunning Research & Manufacturing. Below is the entire list of discounts available:
BUNKER DISCOUNTS
Farmhouse Bunker – 25% off
Thomson Scrapyard Bunker – 25% off
Bunker Renovations – 25% off (styles and add-ons)
Mobile Operation Center Cabs – 25% off
PROPERTIES & RENOVATIONS
Special Cargo Warehouses – 25% off
Executive Office Renovations – 25% off
VEHICLES & ARMOR
Cargobob – 35% off
LF-22 Starling – 25% off (Buy it Now & Trade Price)
Grotti Cheetah Classic – 25% off
Vehicle armor – 25% off
Bulletproof tires – 25% off
Lastly, Rockstar has also announced the schedule for the Premium Race and Time Trial, stating that both of them will be available starting February 5th. One can launch Premium Races through the Quick Job App on your in-game phone or via the yellow corona at Legion Square. Furthermore, the top three finishers will earn GTA$ and will get Triple RP regardless of where they place.
The latest GTA Online update is now available on PS4, Xbox One, and PC. Make sure to download the new update and let us know your thoughts on the Hardest Target and all the other new additions in the comments down below.