Google maybe working on a completely bezel-less smartphone along the lines of an iPhone X or a Mi Mix 2 if a new image spotted on the online Google Store is anything to go by. The device I'm referring to seems like a smartphone with the Pixel 2 XL default wallpaper, but what has piqued the interest of many online commentators is the fact that it seemingly has much smaller bezels than the latest Google phablet.
Note: They have changed the render image with a Pixel 2 XL, which surely adds fuel to fire. I mean why change an image if it's just supposed to be a mockup.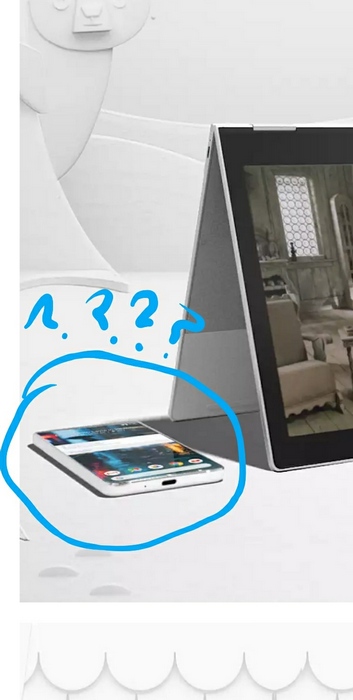 We spotted this picture at Reddit and while some are speculating that it is just an amateurish render of the Pixel 2 XL, others believe it could be a sneak peek at the rumored Pixel Ultra that has been tipped to usurp the Pixel 2 XL as Google's flagship smartphone sooner than later.
Of course, what we're dealing with is only a render, but the fact that such a device is even depicted on the official Google Store begs the obvious question about whether the next-gen Pixel smartphones, at least the flagship one, will come with a similar design.
Everything, obviously, is in the realms of speculations right now, and with Google unlikely to make an official comment, the mystery of this particular bezel-less device is unlikely to be solved any time soon, but expect many theories and counter-theories to spring up on the internet in the days to come.
With the bezel-less trend well and truly starting to take root this year, the smaller-is-better mantra seems to be spreading. After not caring about the gigantic bezels on its iPhones for years, even Apple jumped onto the bezel-less bandwagon with its iPhone X that is now one of the most-wanted gadgets this festive season in spite of its massive price-tag. While the Pixel 2 XL also ships with tiny bezels in line with the 2017 smartphone design language, its smaller sibling, the Pixel 2, retains its sizeable bezels, making it look distinctly old-school.