Google has made good on its promise of bringing AMP (Accelerated Mobile Pages) web publishing technology to other apps by introducing AMP capabilities in Gmail via a developer preview. The new feature is expected to make Gmail more interactive by adding support for dynamic content and integrating functionalities like the ability to browse through a website's content, schedule a meeting and do a lot more without leaving Gmail.
The new project is called 'AMP for Email', and as per Google's official blog, it will allow users to accomplish a variety of tasks like submitting an RSVP to an event, scheduling an appointment and filling out a questionnaire without having to visit a different page, or open a new tab.
Today, we're bringing the power of AMP to email through the Gmail Developer Preview of "AMP for Email." This new spec will be a powerful way for developers to create more engaging, interactive, and actionable email experiences.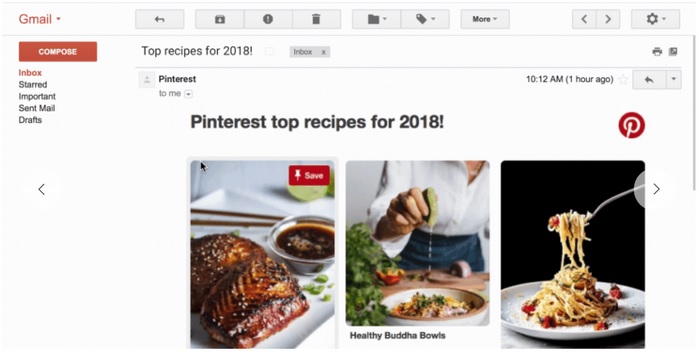 But AMP in email is not just a highly useful addition for users, developers too can take advantage of the feature in developing dynamic emails by including AMP components like carousels, forms, etc. in their messages. Moreover, they can also choose to keep their emails updated with new information from their end.
Google has already kickstarted the sign-up process for Gmail Developer Preview of AMP for Email on the G Suite page. Moreover, the company has released the specification details for its new open-source project on Github, and has also laid out the framework to prevent the feature from being exploited for phishing.
Pinterest, Booking.com, and Doodle are among the companies which are actively developing dynamic email content and are exploring the ways to take advantage of AMP for Email. Support for AMP in Gmail is still in its development stage with the Gmail Developer Preview, however, the functionality will be rolled out through the stable channel later this year.