Do you enjoy obliterating your enemies in Mortal Kombat? Shattering their bones and shredding them into little pieces, eh? Well, Mortal Kombat is a very violence-friendly game and there are not many games that offer similar gore and violence. However, fret not because we bring you some amazing fighting games that offer a similar experience. Some are bloody while others offer a bit less violent gameplay, but every single one of these games is highly enjoyable. Check out the 15 best games like Mortal Kombat below:
Games Similar to Mortal Kombat
1. Killer Instinct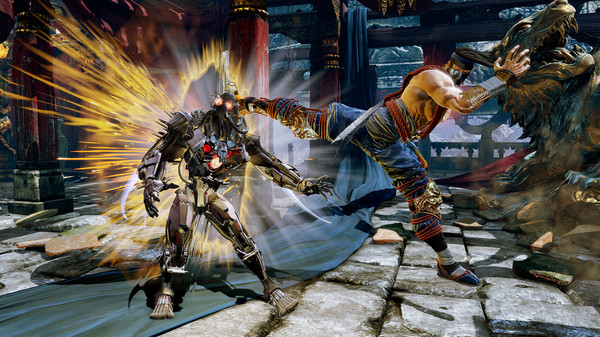 This is the latest reboot of the popular Killer Instinct franchise released as an exclusive for the Xbox One, but now available for Windows 10 PCs via Microsoft Store and Steam. Killer Instinct was and still considered one of the best fighting games and some fighting games enthusiasts even rank it above Street Fighter V because it offers a smooth and mostly lagless multiplayer mode(which is highly important in online fighting games), fluid gameplay, a diverse roster of fighters with different archetypes, and a very newbie friendly combo mechanics. The game is entirely free-to-play and you can buy different characters with actual money. You can also get different seasons or entire bundles to unlock all of the characters. Killer Instinct is definitely a fighting game you should play if you're somewhat new to fighting games because it offers one of the best tutorials in all of the fighting games.
Download ($39.99)
2. Tekken 7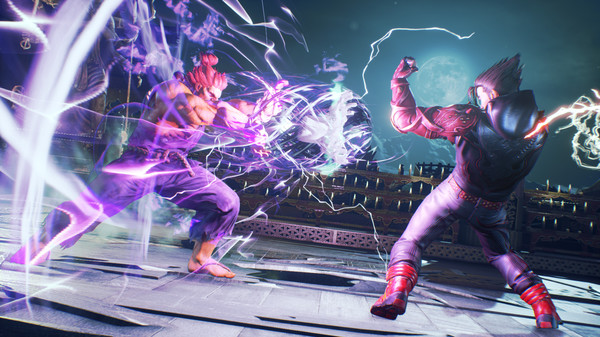 Tekken 7 has been out on all consoles for quite some time now. The game is also available on PC via Steam and it is one of the best fighting games released in the recent times. As it continues the legacy set by previous titles in the series and adds extra unique features to the gameplay. The character roster is pretty diverse with more than 30 characters. A completely new and revamped story mode that gives you the unique story for each character and tells you the exact events that led to the infamous Mishima rivalry in the Tekken universe.
In addition to that, Tekken 7 also introduces new guest characters from other fighting games which include, Akuma from the Street Fighter series and Geese Howard from King of Fighters/Fatal Fury series. The gameplay is fluid and bears resemblance to previous iterations of the game. With an over-abundance of all the traditional 2D fighters out there, Tekken has so far been the only interesting and relevant 3D fighting game that is quite famous all over the world.
Download ($49.99)
3. Injustice 2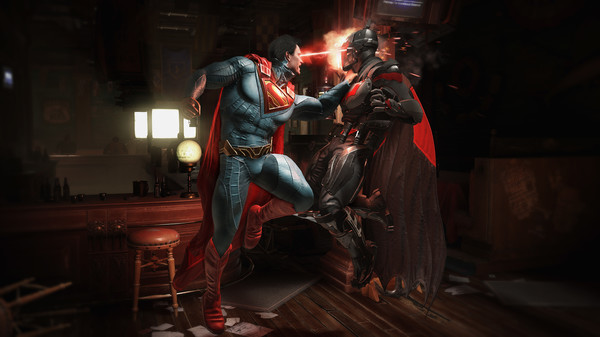 Injustice 2 has been created by the same guys who developed Mortal Kombat, so if you liked Mortal Kombat then you will feel very comfortable with Injustice 2. It's not entirely similar to Mortal Kombat, but the gameplay bears some resemblance. The combo system and graphics will surely remind you of Mortal Kombat. Injustice pits all the DC superheroes and villains including but not limited to Superman, Batman, Flash, Darkseid, Catwoman, and much more against each other in a battle to the death. Get ready to defend the Earth realm and defeat your foes in epic 1 on 1 battles. Use special moves and combos to devastate your enemies and become the ultimate fighter and savior. If you are a comic book fan and love superheroes/villains then you will love Injustice 2. All Mortal Kombat fans should definitely give Injustice 2 a try.
Download (Online Beta – Free)
4. Street Fighter V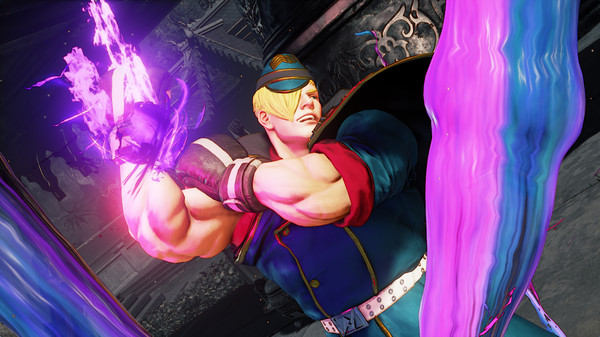 Street Fighter is the father of fighting game genre and Mortal Kombat was also inspired by the original Street Fighter II. Street Fighter V is the latest iteration in the series and brings most of your favorite world warriors back into action with all new visuals and style. Experience the hardcore street fighting and see how this series shaped the entire fighting game genre for decades to come. Street Fighter V introduces new mechanics and gameplay elements that enhance the overall gameplay experience. Instead of gore and bloody visuals, Street Fighter focuses more on basic and fundamental heavy gameplay that tests your fighting game skills. If you are a real fighting game fan then you should at least try this game out once.
Download ($19.99)
5. BlazBlue: Central Fiction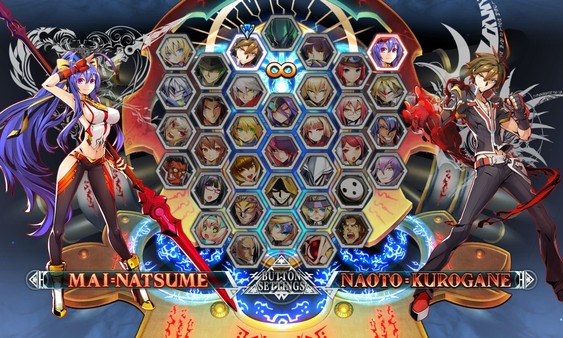 BlazBlue is a fast-paced and flashy fighting game that favors quick reflexes and complex execution. BlazBlue is an anime fighter where you get to experience a diverse roster with different character archetypes. The combo system is quite unique and the game favors a fast-paced fighting style. The hand-drawn characters make the visuals more vibrant and crisp with each animation looking extremely attractive. On the other hand, the music in the game is very exciting and gives you an adrenaline-boost every time you listen to the high-octane soundtrack. Test your fighting game prowess in multiplayer mode where you can go toe-to-toe against players from all around the world.
Download ($39.99)
6. Guilty Gear Xrd -Revelator-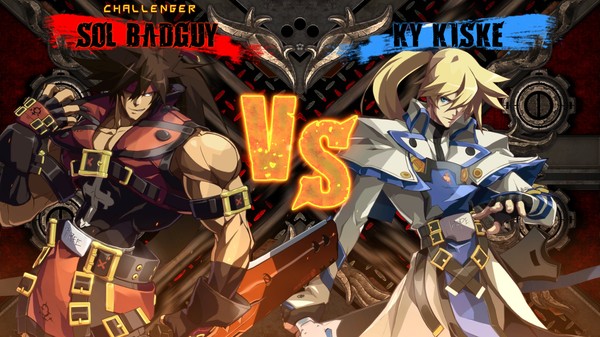 Another game developed by the same team that developed BlazBlue. Guilty Gear is also an anime fighter with a fast-paced fighting style, but it adds a lot more unique gameplay mechanics and gimmicks to make it different from the BlazBlue series. Both games may look similar to a newbie, but they are both quite different in terms of gameplay. Guilty Gear focuses more on fundamentals with compact stages while BlazBlue offers large stages. The 3D cell-animation graphics in Xrd also give it a very unique look and the sprites are bigger compared to BlazBlue. Guilty Gear focuses on shorter high damaging combos while BlazBlue sports gimmicky and flashy 20 hit combos. If you are looking for a solid game with amazing graphics then Guilty Gear is the perfect game for you.
Download ($29.99)
7. Marvel vs Capcom: Infinite
The latest iteration in the Marvel Vs. Capcom series. This series has been going very strong since its release back in the arcades and now a lot of fighting game players love this series for its flashy and over-the-top action. Marvel Vs. Capcom: Infinite is the latest game in the series and brings the Marvel universe head-to-head against Capcom's finest. Your favorite superheroes like Iron Man, Spiderman, Captain America, etc. take on Capcom's best fighters like Ryu, Dante, Megaman and more. Marvel Vs. Capcom: Infinite offer a fast-paced gameplay where you get to choose a team of 2 fighters and use long flashy combos to devastate your opponents. The game offers a decent story mode as well, but the real fun is in battling other players from around the world in multiplayer mode.
Download ($59.99)
8. Samurai Shodown V Special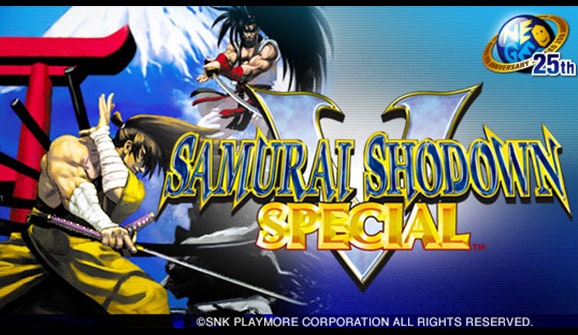 Samurai Shodown V Special is a classic from the old arcade days, but it's still considered one of the most balanced fighting games of all time. Also, if you are a Mortal Kombat fan then you are going to fall in love with Samurai Shodown V Special because it offers some similar gruesome finishing moves where you can cut your opponent's down into pieces, slash them into two, and even more different gory ways of ending your enemies lives. The game offers multiple unique skills and moves that give the player multiple options to mow their enemies down. Old-school graphics coupled with amazing gameplay make for an exciting fighting game. Samurai Shodown V special is definitely worth a try.
Download ($5.99)
9. SoulCalibur V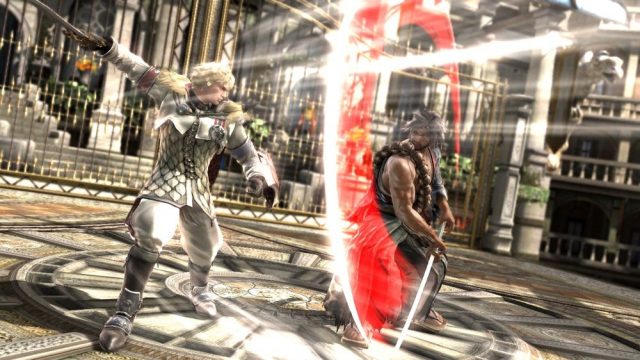 If you prefer 3D fighting games like Tekken, Dead or Alive, and Virtua Fighter then you will love SoulCalibur V because it's one of the best 3D fighting games out there. With a plethora of characters and numerous game modes, this game offers the best fighting game experience with aesthetically attractive visuals. There is a diverse selection of characters with different playing styles and there are multiple guest characters making an appearance from different games and franchises. The balanced gameplay makes it an easier game especially for newcomers to fighting games while veterans can quickly grasp the intricacies of the mechanics and start pummeling their rivals in no time.
Download ($14.99)
10. Primal Rage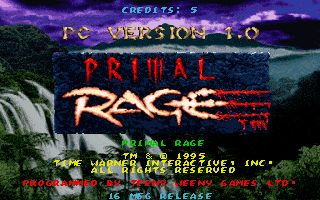 Primal Rage is one of the most similar game to Mortal Kombat in terms of gore and violence. Primal Rage is an old-school arcade game that's also available on previous generation consoles. Primal Rage lets you duke it out with prehistoric beasts in epic battles. Choose your beasts ranging from the Godzilla-like dino-monsters to King Kong-ish gorillas. Each beast possesses unique fighting abilities and special moves. Best of all, Primal Rage also includes finisher moves and fatalities just like Mortal Kombat. Each beast has its own finisher and fatality. You can devour your enemy's flesh or bash them so hard their brain flies right out of their head.
Download (Free)
11. Naruto Shippuden 4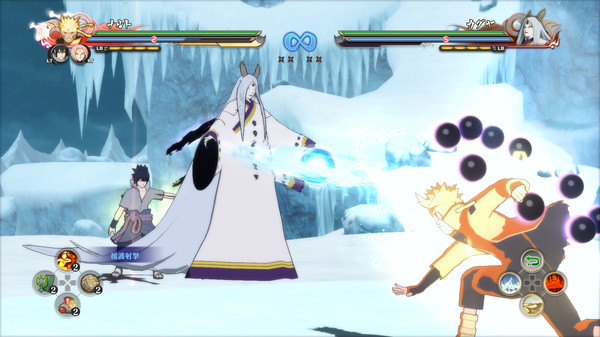 Naruto Shippuden is a 3D third-person fighting game which actually feels more like a hack n slash brawler. The game has some great unique features and gameplay mechanics that set it apart from other fighting games in the genre. In this game, you have the entire arena where you can run, dodge, and jump around. You can also pummel your enemies with unique attacks, special moves, and cool looking supers. If you are a Naruto anime/manga fan then you will love this game because it lets you duke it out as one of your favorite characters from the series. Use these characters and experience their superpowers in all their glory. The graphics are excellent and the gameplay feels positively different from other fighting games.
Download ($29.99)
12. KOF XIV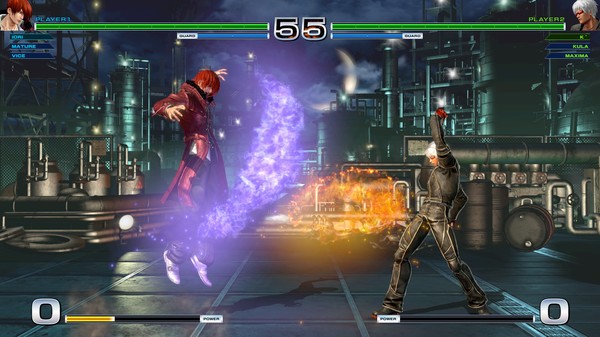 The latest game in the highly popular King of Fighters series. This game actually made the 3v3 team fighting style popular and the fast-paced anime styled gameplay is the real charm of KoF. The latest game in the series, King of Fighters XIV brings all the favorite fighters together with some new additions in a 3D style. The graphics are not highly attractive, but the gameplay is quite solid. The game packs awesome features from the previous installments and mixes them with some unique mechanics to create a whole new and unique gameplay element. Choose your team of fighters and try your hand at winning the King of Fighters tournament. If that's not enough, you can duke it out against other players from around the world in online mode.
Download ($59.99)
13. Dead or Alive 5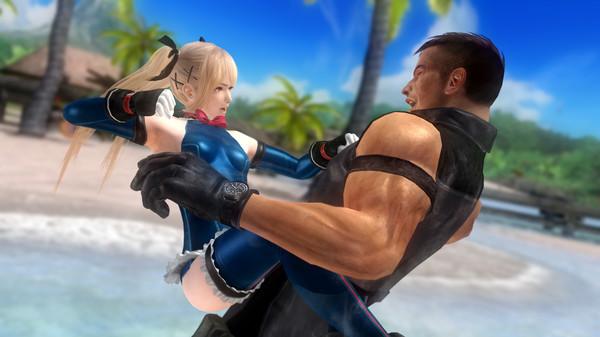 Dead or Alive 5 is a direct competitor to Tekken series with its 3D graphics and combo-heavy gameplay. DoA 5 focuses on utilizing the whole fighting arena and the environment to your advantage during the battle. The graphics in the game are awesome and the action is adrenaline-pumping with each successful hit making a heavy impact, which gives the game a real and authentic feel. If you are into beautiful and sexy girls (who isn't?) and also into fast-paced fighting games then this is the perfect combination for you. Definitely, try out DoA 5 and experience the unique fighting style.
Download (Free)
14. Pocket Rumble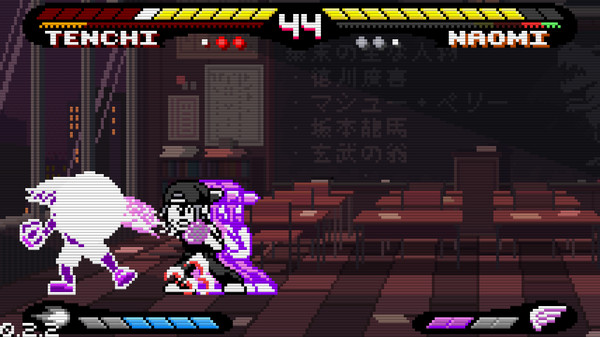 Inspired by Neo-Geo Pocket's SNK Vs. Capcom games, Pocket Rumble offers a simple yet competitive 2-button fighting game. This game sports retro pixelated graphics with a core focus on gameplay and fighting styles. The game says goodbye to all the complexities of multiple buttons and only has you worry about two-buttons in the game. Having a sound knowledge of fighting game basics and fundamentals is the most important factor that will give you an advantage over your enemies. The multiplayer mode is the most fun aspect of the game as you take on players from around the world in epic matches. The online netcode is so smooth that there's almost no lag in the gameplay. If you are looking for a light and simple fighting game to learn the ropes then Pocket Rumble is the perfect game for you.
Download ($9.99)
15. Dragon Ball Z Burst Limit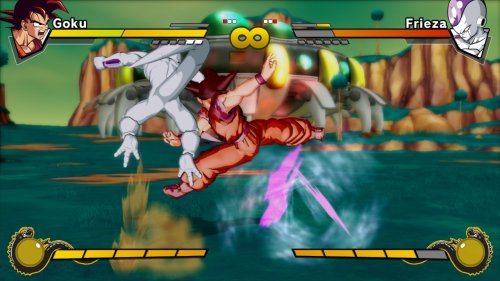 If you are a fan of fighting games and also a fan of DragonBall Z show then you will fall in love with DragonBall Z Burst Limit because it's one of the best DragonBall Z fighting games out there. The game offers plenty of modes to keep you interested. The gameplay and mechanics are quite unique and make for an exciting fighting game overall. The game has a large roster of your favorite characters from the show, a tighter and newbie-friendly control scheme, and easy to perform special moves. All of this makes DBZ: BL a great fighting game that definitely holds its own among the competition.
Buy ($11.99)
SEE ALSO: 10 Best Fight Sticks (Arcade Sticks) for Fighting Games
The Best Fighting Games like Mortal Kombat
Not all of the games mentioned above may share similarities with Mortal Kombat, but each one of these games offers a great fighting experience. If you enjoyed playing Mortal Kombat then you will definitely love playing these amazing fighting games. If you feel like there are some other games like Mortal Kombat that we missed then feel free to mention them in the comments below.