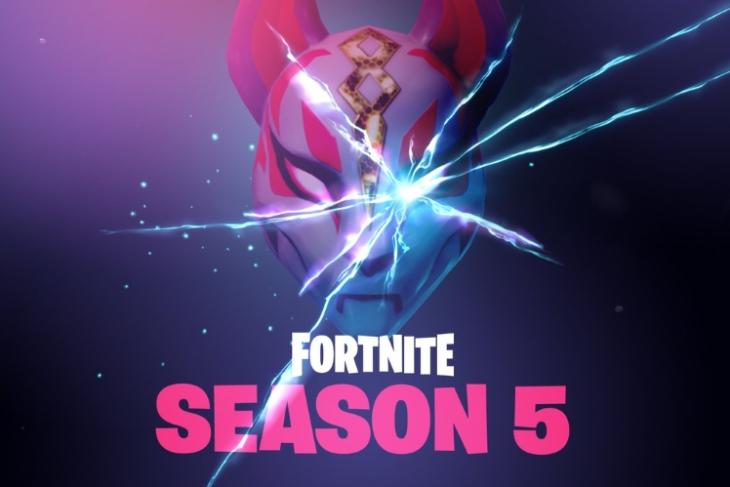 Amidst a lot of rumors, Epic Games has finally revealed the first official teaser for Fortnite Season 5, three days ahead of its launch. While the trailer in itself doesn't give out much information about what's coming, fan speculation has been rife on this one.
3 days until Season 5… pic.twitter.com/5xEDOBri1F

— Fortnite (@FortniteGame) July 9, 2018
In an official tweet, Fortnite has tweeted the first teaser for the upcoming Season 5. The teaser features a mask appearing from one of the rifts that keep popping up in-game which looks like it'll have a time rift theme, after cracks appeared in the sky, and parts of the map started to go missing.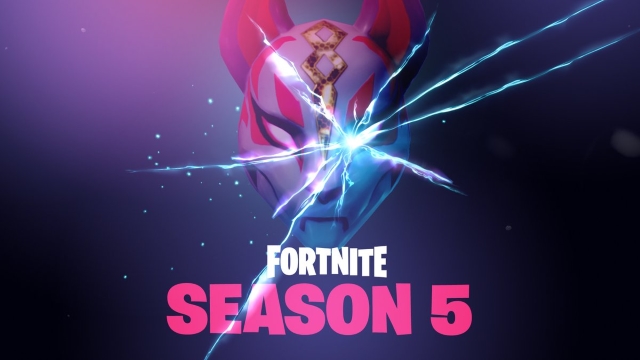 As you can see, the picture in the tweet shows what looks like a fox mask with a gold inlay, which seems most likely a reference to the Japanese kitsune or fox. According to Japanese yokai folklore, the kitsune can shapeshift — mostly into human form — and possesses various supernatural attributes, including the power to bend time and space.
Fortnite had previously added a Thanos character to the game, allowing players to make use of his special powers with the infinity stones. As such, it won't entirely be surprising to see the mythological Japanese character into the game with special powers of her own. That being said, it could all turn out to fan fiction and nothing else. It is highly likely that while the reference to the Kitsune fox might prove to be legit, it would come as a skin unlocked through the Season 5 Battle Pass, and that's it.
Fortnite Season 5 kicks off on July 12 1:30 pm, and will continue till September 20.