Epic Games is consistently adding new limited-time modes to Fortnite: Battle Royale, and it seems like there is more in tow. After a month of teasing, Epic Games has finally released the new update for Fortnite, and with it comes the Playground Limited Time Mode (LTM for short).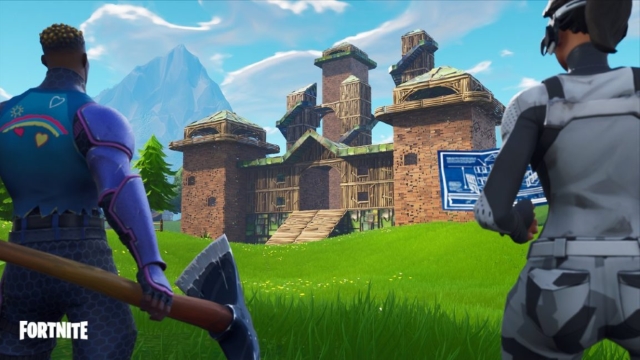 The new LTM mode is designed to drop the competitive aspects of Battle Royale and allows players to team-up and create and build structures in a relatively safe zone. The Playground LTM is essentially an open sandbox that increases the number of resources and allows much more time for players to muck around on the island, with no risk of death.
"Battle and build to your heart's content with an extended period of time to roam around the map as well as increased resource generation. All treasure chests and ammo crates will be spawned, try droppin' in different spots and scope out the loot. Friendly fire is on so you can scrimmage with your squad (up to 4 friends per match), but fear not you'll respawn immediately."
While the mode sounds great for a practice session, do note that you are limited to playing Playground for 1 hour. After 55 minutes the fatal storm circle will begin to close in, and it will take 5 minutes to do so. Also, once a player is killed by the storm they will not respawn.
As it's a limited time mode Epic has said you should expect it to change and come back in the coming months with new ideas and tweaks based on community and player feedback.
An update for the iOS port of the game was also released, which brings on a couple of new settings. The 645.81MB update for iOS brings about new settings for low power mode and scalability as well as improving touchscreen controls and touch rotation sensitivity.