PDF is the universal document that everyone expects and accepts. PDFs are the best way to capture and send electronic documents, period. Whether you want to send receipts, tickets, contracts, scripts, invoices or anything else, PDF is the universally accepted file format to do so. If there's one thing that is holding PDF back, it's the ability to edit and annotate them. While there are tons of PDF viewers out there very few of them let you edit PDF documents. And the apps that do let you edit PDF files cost a fortune. That being said, what if I told you that there was a free software out there that lets you edit, annotate, and manage PDF files. Well, if that grabs your attention read along as we show how you can edit, annotate, and manage PDF files using PDFBob for free.
Edit, Annotate and Manage PDF Files using PDFBob
PDFBob is an online PDF editing tool which is completely free to use. The software comes with several tools that not only let you edit and annotate PDF documents but also perform other actions such as merging PDF files, enabling password protection of PDF files, attaching inline notes, and more. Another great thing about PDFBob is that since its an online tool, you don't even need to install or update it on your laptop. Also, since its a web app, it will work on any laptop or desktop regardless of its operating system.
Now that you know a little bit about PDFBob, let us see how you can use it to edit PDF files
How to Edit and Annotate PDF for Free using PDFBob
PDFBob makes it very easy to edit and annotate PDF files. In the steps below, I have shown you can start editing PDF files in PDFBob along with some of its most important editing and annotation tools that you can use.
1. First, open the PDFBob website by clicking on the link given at the top or the bottom of this article. Here, click on the "Start Editing PDF" button.
2. Now, you can either drag and drop the PDF file you want to edit or click on the "Upload File Button" to choose your file.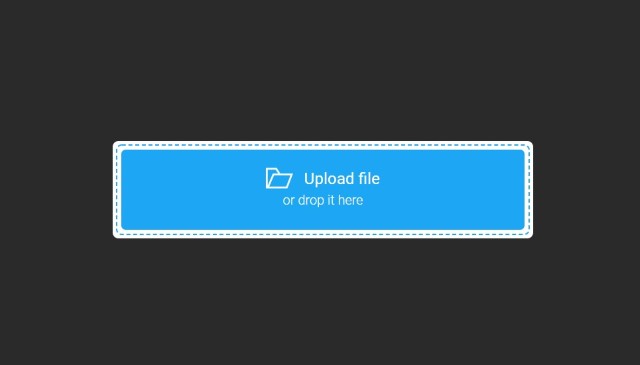 3. Once your file loads, it will open in the "Annotation Panel" as shown below. You can access all the tools from the left-hand panel (marked in yellow). If you make a wrong edit, you can just click on the undo or redo (marked in red) button to revert the changes.
4. Talking about the tools in the left-hand panel, the first tool is the "Text tool" that lets you add text files to PDF. As you can see, you can change text font, color, background color, size, and more.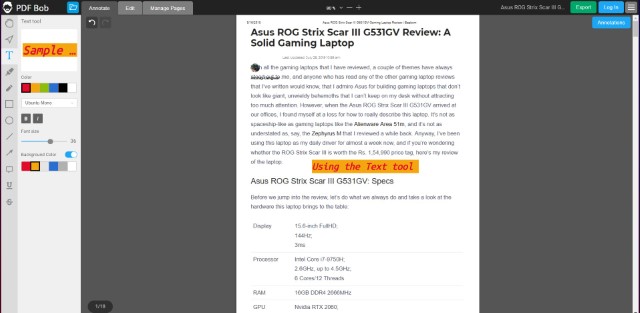 5. The second tool is the "Highlighter" which lets you highlight texts in different colors. As far as annotations go, this is my most used tool.
6. The next five tools let you mark up the PDFs using free selection, arrows, lines, squares, and circles. You can use them to draw a reader's attention to something or for your reference.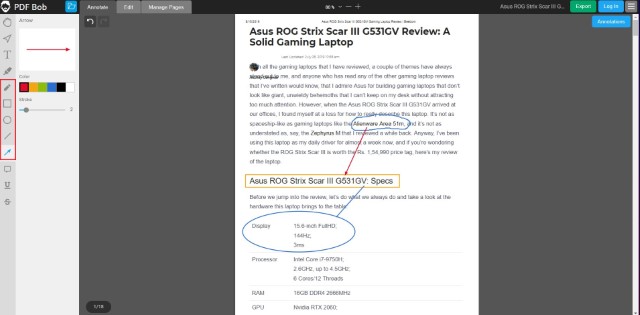 7. The next tool is the "Comment" which lets you add comments. This is very helpful if you want to add comments for future reference.
8. Finally, the last two tools are for underlining and striking through lines.
9. Now you can switch over the "Editing" tab which harbors almost the same tools. However, there's one extra tool that comes in handy which is the "Image" tool that lets you add images to the PDF files. The editing panel is still under development and there are more tools that are coming. Some of the upcoming editing tools include the "Hyperlinks" and the "Redaction" tools.
10. Finally, there's the "Manage Pages" tab that allows you to easily add pages, remove pages, and even import a new PDF file and merge two files into one.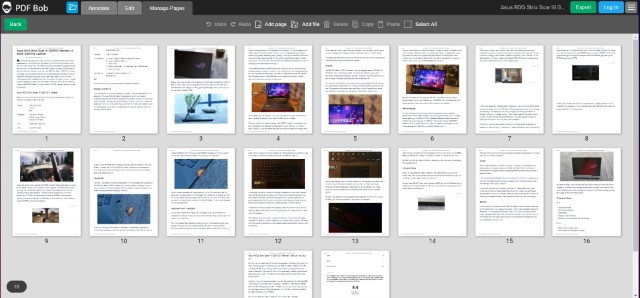 Export and Convert PDF Files using PDFBob
Once you have made the edits, it's time to export your document. PDFBob brings a powerful export engine which not only lets you export edited PDF files in PDF format but also convert the file into DOCx, DOC, JPG, and PNG formats. To export a document, just click on the export button at the top right corner, select the desired output format and then click on the "Export" button in the dialogue box.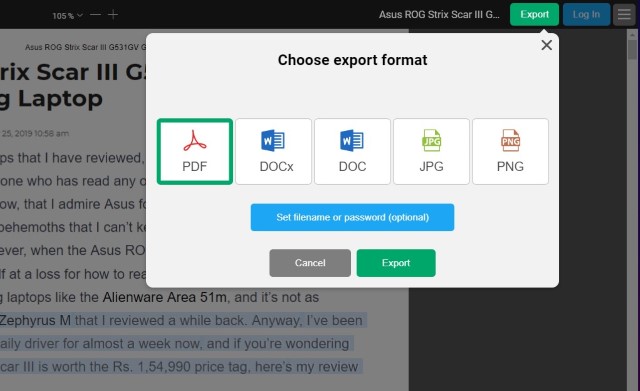 Pricing and Availability
As I said at the start, PDFBob is a free application. That means all the features that you read above and more can be used for free. Since it's a web app, you can use this app on any operating system. So, whenever you need to annotate, edit, or manage PDF files, forget everything else and click on the link below to open and use PDFBob.
PDFBob: Your Free PDF Editor
I tested each and every feature of PDFBob that I have mentioned in the article, and all of them work flawlessly. So, next time you need to edit or annotate a PDF document, remember PDFBob. It's a completely free tool which will not let you down.