If you have downloaded and started using the latest Windows iteration, Windows 10 then you have definitely heard all the reports and rumors that keep stating this new Windows version has so many tracking features. Some of these are true, some are just bogus but all in all, Windows 10 surely does perform tracking on the user. If you're the kind of user who doesn't like to share their personal usage reports or anything at all with anyone whatsoever then you are surely going to hate Windows 10 and you may even consider getting rid of it and downgrading to something without so many trackers. However, before you go all crazy on your copy of Windows 10 and uninstall it for a previous version then you don't have to do that anymore because we're going to help you with simple ways and methods to disable tracking on Windows 10. You can also tweak other settings on your Windows 10 device if you prefer.
There are different tracking options included in Windows 10 ranging from location tracking to the tracking of your typing speed and style. You can easily disable or manage all the privacy features by following the simple procedure below. Below are different ways to disable Windows 10 tracking on your computer.
Disabling Location Tracking in Windows 10
The best thing about Windows 10 is the option that it lets you disable location tracking for each account individually or globally with just one click.
If you want to disable location tracking for just one account on a device then head over to Settings > Privacy > Location and now just click the button under "Location" and change it to off. This is the way of disabling the Location tracking for a single account.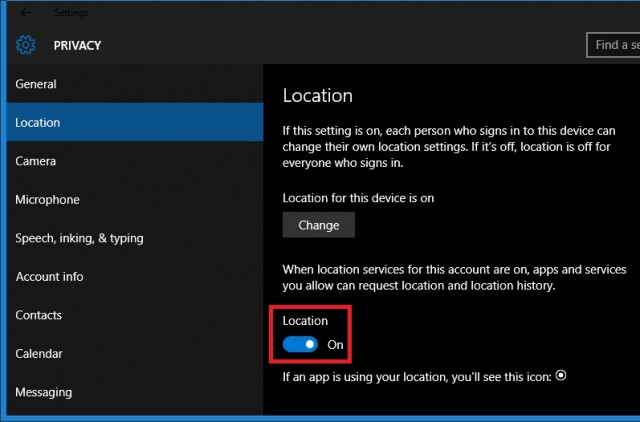 If you want to turn off location tracking for the whole device and all the accounts associated with that specific device then just click the "Change" button on top and turn off location tracking for the whole device. This will ensure that all accounts associated with the device will have their location tracking disabled.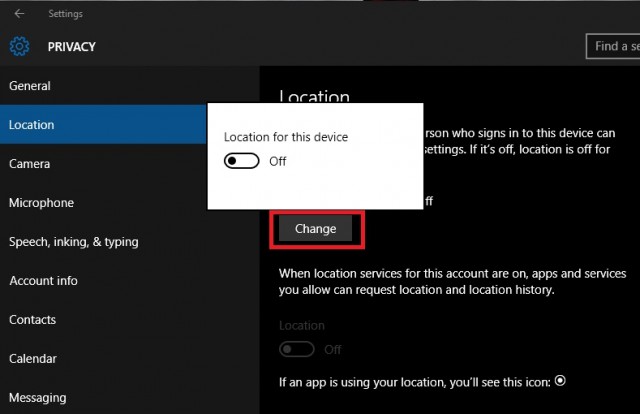 If you want to get rid of all the location history that has already been saved on your device then just scroll down a little on the same page and click the "Clear" button to get rid of all the location data that has been saved already on your device.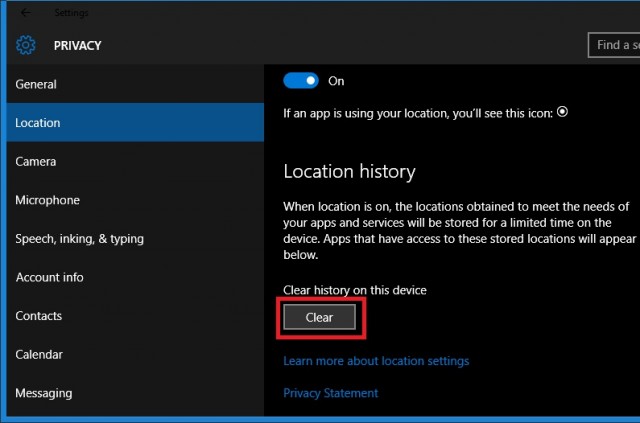 Disable Windows 10 Tracking Entirely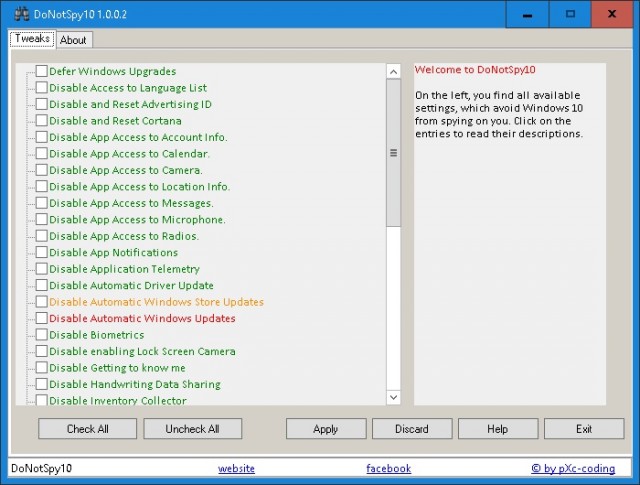 If location tracking is not your only concern and you want to go one step further in disabling tracking then you will need some help from a third-party software like DoNotSpy10. You can download DoNotSpy10 for free or you can donate a small amount for an ad-free experience. This is not your average software instead it goes extra mile to make sure that not a little thing that you do on your Windows 10 device get tracked at all. If you're paranoid about the tracking features on your Windows 10 device then this is the perfect solution for you because it disables almost everything that tracks anything on your Windows 10 device. From simple typing related tracking to location tracking, everything can be disabled directly from DoNotSpy10 software without you having to do anything else at all.
DoNotSpy10 can block even minor tracking attempts by Windows 10 that include disabling of access to camera, access to calendar, access to messages, access to radios and access to almost all your private data on your device. You can even defer the latest Windows 10 upgrades and disable app notifications, so that they can be installed manually instead of automatically. Clicking each option will highlight it so you can read the description in order to understand what it does on your computer.
Just open the software and check all the features that you want to disable and then click "Apply" to disable all the features that you don't want to be tracked at all.
If you are really serious about your data and privacy then you should definitely tweak or at least take a look at all these options to make sure that you're not being tracked without your knowledge. All the collected data can be used for different purposes, so if you are really not a big fan of having your data used by different corporations for their profits then the above mentioned methods of disabling tracking on Windows 10 is something that you should really look into.
SEE ALSO: How To Use Windows 10 Built-in Screen Recorder
If you have any other suggestions that may help even further in improving your privacy and disabling all the tracking even further then feel free to share them in comments below.
---
Load More