Back in December last year, India's Intelligence Bureau revealed that some Chinese apps such as SHAREit come installed with spyware, prompting the Defence Ministry to issue a directive telling military personnel to delete such apps. While SHAREit and other companies refuted the accusations back then, a new espionage scandal against China has now raised its head.
William Evanina, chief of the U.S. counter-intelligence division has told Reuters that Chinese intelligence agencies are trying to recruit Americans with access to government files and military secrets using fake LinkedIn accounts. US intelligence and law enforcement officials have informed LinkedIn about the serious issue, and the company has acknowledged it too.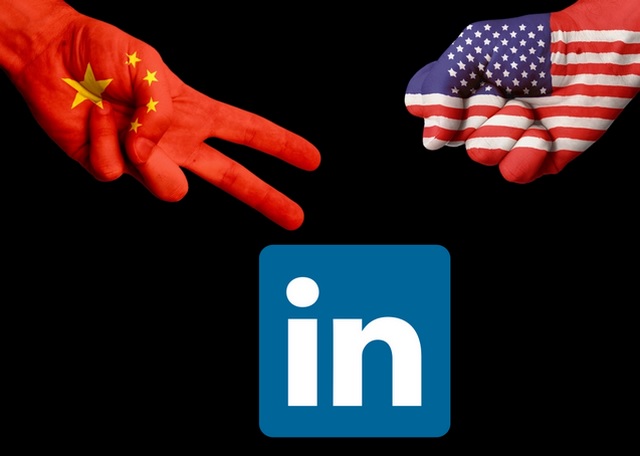 Evanina added that LinkedIn 'makes for a great venue for foreign adversaries to target not only individuals in the government, formers, former CIA folks, but academics, scientists, engineers, anything they want. It's the ultimate playground for collection.'
However, neither LinkedIn nor the US intelligence agencies have revealed the scale of spy recruitment operation conducted by the Chinese intelligence agencies. Also, no details about the number of fake accounts and the specific Americans contacted for espionage have been disclosed so far. Paul Rockwell, LinkedIn's head of trust and safety, confirmed that the Microsoft-owned company has been in touch with US law enforcement organizations regarding the espionage efforts of Chinese intelligence agencies on LinkedIn.
As per Reuter's report, Chinese intelligence agencies are targeting people with access to military secrets and government files as well as experts in multiple fields such as nuclear physics, supercomputing, nanotechnology, healthcare, stealth technology and green energy among others. The headhunting for recruiting an American as a spy includes government officials, intelligence officers, scientists as well as students.
The Chinese intelligence officials reportedly contact their targets using fake LinkedIn profiles and offer rewards such as a business proposal, academic co-operation and an all expenses paid trip to China among others. China's foreign ministry, on the other hand, has denied the accusations, calling them nonsense and having ulterior motives.