Apple has just released the iPhone X and it is stunningly beautiful. For years we have seen Apple just introducing incremental upgrades to their iPhone lineup and quite frankly, the iPhone was getting stale. It was no more the pinnacle of innovation as it used to be. But, this year being the 10th anniversary of the iPhone, was bound to change all that, and boy did Apple deliver. iPhone X sports a bezel-less display with a steel frame and reinforced glass back. Now, although Apple is claiming that the glass on the back of iPhone X is reinforced with steel and carbon, at the end of the day, it is glass. And one thing we all know about glass is that it shatters on impact. Considering you will be paying a hefty price of $999 (base model) for owning one, you will need to be more careful with your iPhone X. Or, you can use a case which will protect your iPhone for you. If you are looking for one, here are the 15 best iPhone X cases you can buy today:
Best iPhone X Cases and Covers
1. ESR Matte Finish Flexible Soft Gel TPU Cover for iPhone X
Look there's no way around it, cases add bulk to your device and hide their beauty. If you are like me, cases might not be your thing, but, in the case of iPhone X (pun intended), it's more of a necessity than a choice. In such scenarios where they are a necessity, I like to go for the thinnest case I can find. They lose a little on the protection side, by they still keep the general in hand feeling of the device. If you are looking for such a case, this one is for you. The case is thin and light and should protect your device from scratches, scuffs, and minor drops. The case uses the soft gel TPU material, which makes this case really flexible and easy to install and remove. It has a matte finish texture so the in hand feel will be good. The case also sports a raised lip around the camera and display to prevent them from scuffing and scratching. If you are looking for a light and slim case, this is the one to get.
Buy From Amazon: ($14.99)
2. TOZO Clear Soft TPU Gel Skin Case
If you want a slim case as the one mentioned above but also want to flaunt your iPhone's beauty, you should get this transparent case from TOZO. The case is very light and slim (0.1 mm) and will hardly add any bulk to your device. Since this is a clear case, the transparent material will allow you to show your iPhone X in all its glory. The case uses the same soft TPU gel material and feels good to touch. It will protect your iPhone X from minor drops, scuffs, and scratches. The case also has raised lips and covered corners to protect your phones from minor drops. If transparent cases are your thing, this will suit your device well.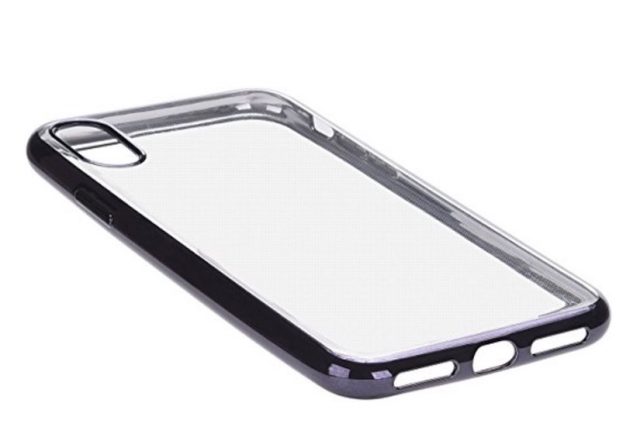 Buy From Amazon: ($7.99)
3.
Spigen Liquid Air Armor iPhone X Case
Spigen is one of the most renowned brands in the case industry. Built with a flexible and thin TPU layer that is lightweight and modern, the Spigen Liquid Air Armor is one of the slimmest and unique looking cases out there for the iPhone X. It is form-fitted to maintain a slim profile and is also pocket-friendly, so as to not take up a lot of space. The anti-slip matte surface of the case gives fingerprint-resistance and a comfortable grip to the case and the device. Also, the case is compatible with the wireless charging components used on the iPhone X.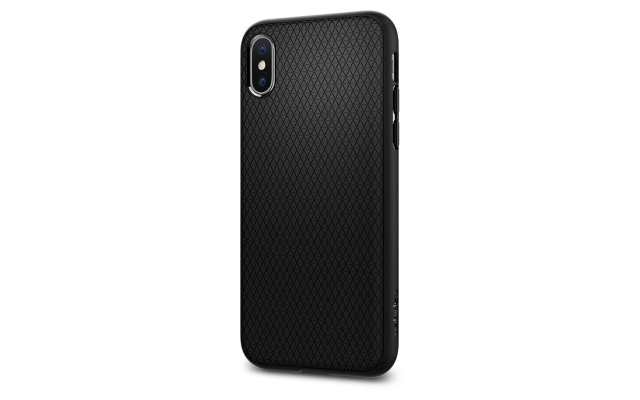 Buy from Amazon: ($11.99)
4. TORRAS Liquid Silicone Gel Rubber Case for iPhone X

If you're someone who fancies a case that looks neat and simple, the Love Series from TORRAS for the iPhone X is something that you can't miss. The liquid silicone iPhone X Case gives durable, two-layer construction for reinforced toughness and smooth touch. Plus, the inner microfiber cushion frees any abrasion that may occur by hugging every corner. With TORRAS Love Series iPhone X Case, your phone is always right by your side and protected. Also, the case comes in a plethora of color options to choose from, such as Black, Light Blue, Pink, Mint, Yellow, Midnight Blue, and Red.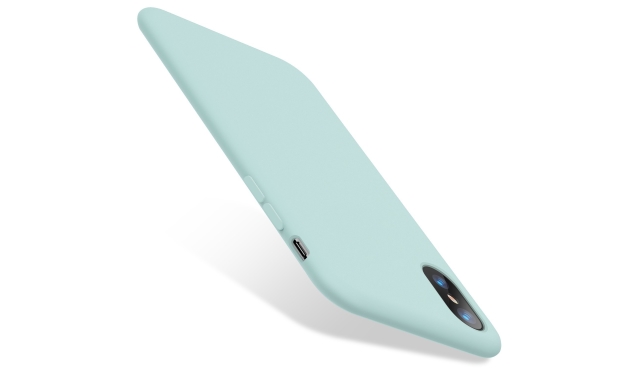 Buy from Amazon: ($18.99)
5.
Spigen Ultra Hybrid iPhone X Case
You just can't make a list of best cases and have just one listing from Spigen. The case manufacturer also has an ultra hybrid case for the iPhone X, which offers the perfect balance between protection and style. The clear hard PC case and TPU bumper offer grip and a slim profile. Also, the case is completely transparent, so you can always flaunt the original phone design. Furthermore, the case is also compatible with wireless charging for your iPhone X.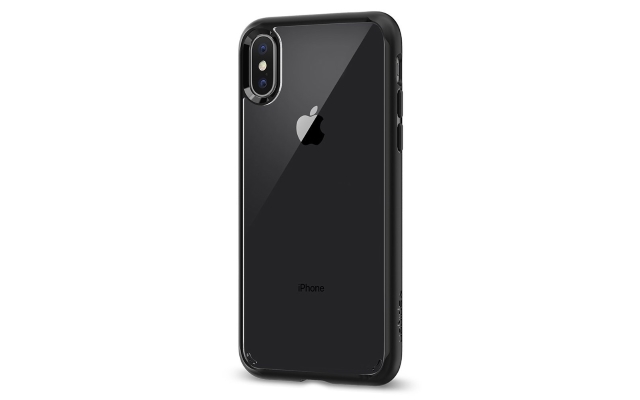 Buy from Amazon: ($11.99)
6. OtterBox iPhone X Symmetry Series
OtterBox is one of those smartphone case makers who produce excellent quality cases. Mostly they are known for making rugged and bulky cases which provide extra protection to your smartphones. However, their symmetry series is one of the lighter ones. This won't we as light as the above two cases, however, it will also provide a lot more protection. The case is made of synthetic rubber and polycarbonate which means it can absorb shocks pretty well. The case also sports raised and beveled edges to protect your display in case of minor drops and accidental falls. The case comes in a bevy of eye-catching colours. If you can live with a little bit extra bulk, it will provide your iPhone X with more protection during accidental falls and drops.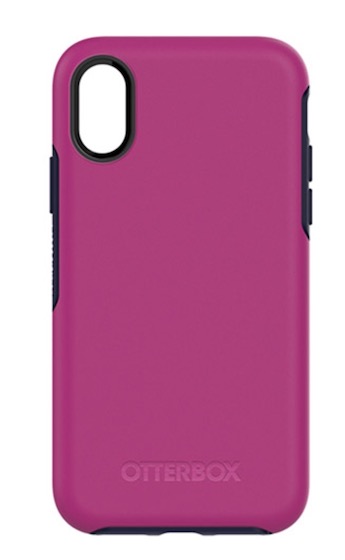 Buy From Amazon: ($39.95)
7. ESR Marble Pattern Series for iPhone X
If you are fed up of plain cases and want a case which looks a little different and yet is not over the top (like those glitter cases, I mean who buys those), the Marble Pattern Series from ESR is worth taking a look. Currently, it is available in two colours; the white marble and the black marble, and both look beautiful. They are made of the same soft gel TPU material as the first ESR case on the list. All the features I mentioned there remains true for this one too. It means that the case is extra slim, soft to touch, easy to install and remove, and has raised lips around camera modules and display for providing extra protection. Above all that, it is a gorgeous looking case which you should definitely consider.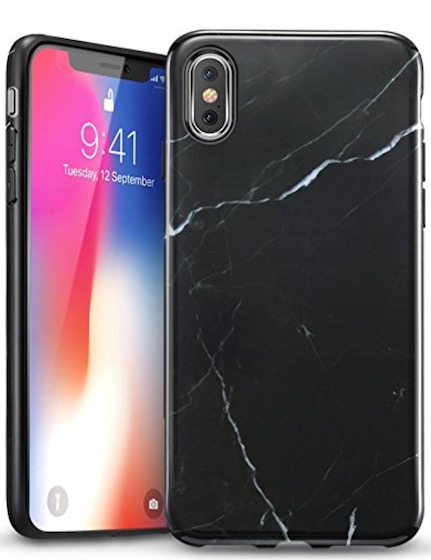 Buy From Amazon: ($12.99)
8. Case-Mate Barely There
Case-Mate makes cases which are a bit over the top for me, however, its Barely There series is pretty minimalistic and looks really good. The same remains true for its Barely There iPhone X case. It is a light case which only adds a small bulk to your device, a price you need to pay, if you want to protect your device. The case is matte black in colour and looks extremely good. The case offers anti-scratch technology, whatever that means, and they also offer a lifetime warranty for their cases. This means they are confident that their cases will not get worse with time. I like the look of the case and its build quality seems impressive. Combine that with its lifetime warranty and I think you have got a great product.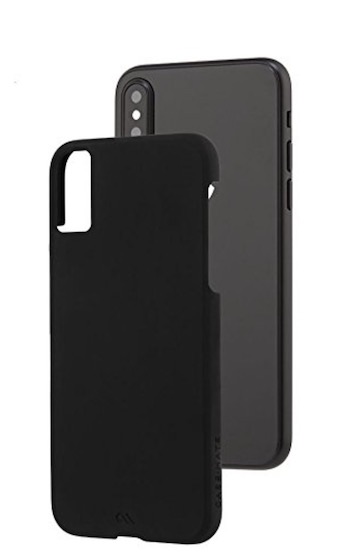 Buy From Amazon: ($29.99)
9. Silk iPhone X Wallet Case
This is one of the bulkiest cases on this list, so if you are not a fan of bulky cases, you should probably skip this one. However, with bulk comes extra protection. This case can protect your iPhone X from getting shattered even from harsher drops. The case makers want you to think this case as air bags for your iPhone. The best part is that Although the case is physically bulky, it doesn't add that much weight to your phone. It also provides high-textured grip, which means your device will not slip out of your hands. It also includes a free screen-protector film for protecting your iPhone X display. Of course, being a wallet case, you can use it to carry cards, money, and paper notes (if you still use them). All in all, it is a very good case and should protect your device from most of the falls and drops.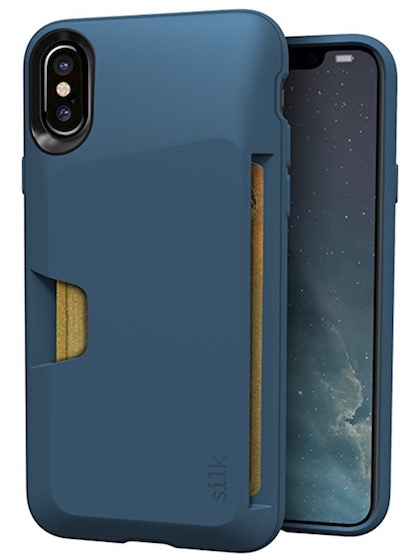 Buy From Amazon: ($17.66)
10. Elegant Choice iPhone X Holster Case
This is for someone who really doesn't trust himself with an iPhone. It's a heavy duty, hybrid armour, shockproof case which can protect your device until you drop it from a plane. Like most rugged cases, it is made up of two layers. The inner layer is made up of high-quality shock absorbing TPU material while the outer layer features an impact-resistant polycarbonate shell. The inner layer makes sure that your iPhone X is not scratched by the case itself. It also absorbs the shock waves that emerge due to drops. The outer layer is hard and protects the case from breaking and leaving your phone unprotected. It also has a built-in kickstand which you can use to use your phone in hands-free mode. It is best for someone looking for extreme protection. If you need it, you already know it.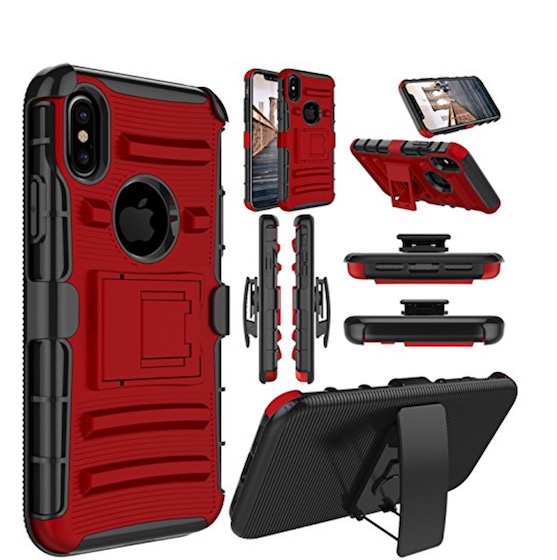 Buy From Amazon: ($8.99)
11. Sahiyeah Soft Liquid Silicone Protective Cover for iPhone X
Let's end our list with a slim protective case which protects your device while looking good. The case is made of environment-friendly liquid silicone material which is both smooth and soft to touch. The case provides an excellent grip with its softly curved edges. The case is raised a little around the camera cut out and the display to protect them from getting scratched. It is available in multiple colours including black, red, and blue among others. The case makers also provide a complete refund if you don't like the quality of the case. If you are looking for a good looking slim case, take a look at this one.
Buy From Amazon: ($13.99)
12. Vafru iPhone X
TPU Case
One of the biggest reasons for buying a case for your iPhone X has got to be protection. I mean, you don't wanna break that fragile glass body of your $999 device, right? Well, the Vafru iPhone X is one of the best options available for you. The Thermoplastic Polyurethane (TPU) case can protect raised edges around the camera, the volume and wake up/sleep button. Also, the ultra slim fit case offers protection for your iPhone X, but feels like there is nothing on your phone, but offers perfect protection of iPhone X and gives you an excellent grip.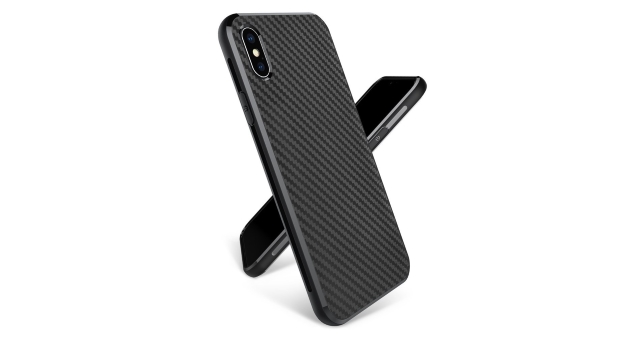 Buy from Amazon: ($9.99)
13. Maxboost
iPhone X Clear Case with GXD GEL
If you are looking for an even enhanced protective case for your iPhone X, Maxboost has a great solution for you. Specifically designed for iPhone X, the HyperPro Case focuses on protection with a double-injected soft and hard casing made from GXD material. The innovative new GXD shock technology, the Hyperpro heavy-duty case has significantly more drop protection at a fraction of the size. Apart from that, the TPU frame enhances the grip experience, while the raised lips ensure extra protection of the screen and camera. It is also compatible with iPhone X's new wireless charging technology.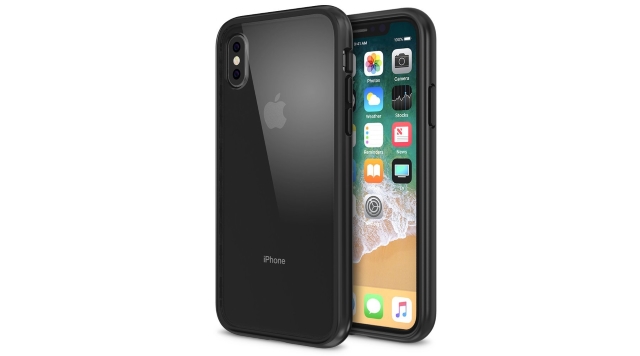 Buy from Amazon: ($12.99)
14. Apriletter Shock Absorption Soft TPU Bumper iPhone X Case

If you are looking for a shock absorption case, Apriletter has a good one in store for you. It's iPhone X Case provides multi-layer protection which includes a shock-absorbing frame and raised lips. The TPU bumper helps prevent damage during drops and falls. Also, there are precise cutouts and tactile buttons on the bumper case that ensure quick access and feedback. The material used in the case can endure scratches and scuff marks much more than your standard bumper iPhone X Case.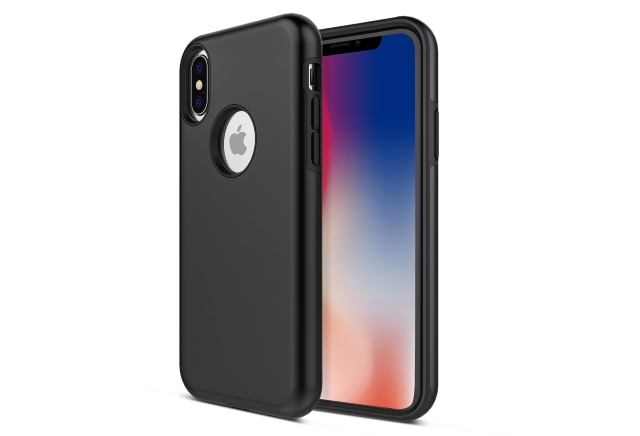 Buy from Amazon: ($8.99)
15. Besiva
Ultra Thin Soft Slim iPhone X Case
Cases are meant to be protective, but that doesn't mean that they can't look comfortable. The Ultra Thin Soft Slim iPhone X Case from Besiva comes with a matte texture with a durable and flexible anti-scratch film over it. The case comes with 360° Degree Protection which includes 4-side protection, covered corners and a raised edge to protect the screen. The case is quite sturdy but not bulky and it offers scratch resistance and shockproof protection. The raised lips of the case ensure the extra protection of camera lens as well.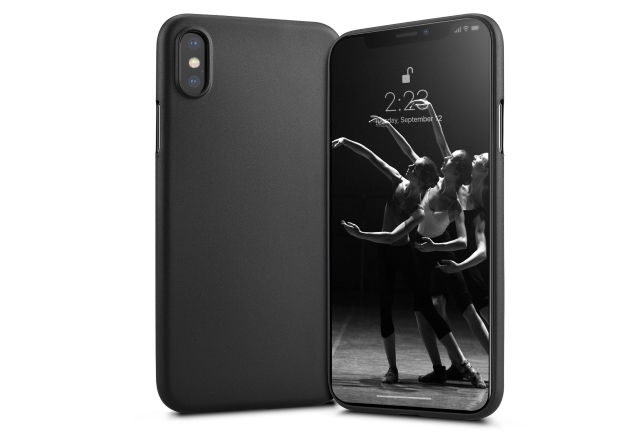 Buy from Amazon: ($7.99)
SEE ALSO: 10 Best Wireless Chargers for iPhone 8 and iPhone X You Can Buy
The Best iPhone X Cases and Covers You Can Buy
iPhone X is a very beautiful smartphone. However, its glass construction along with its bezel-less display means that it is also susceptible to damages, even in the cases of minor falls. If you are thinking of buying this product, you need to invest in a good case to go along with it. Without a case, it is highly possible that you will break your iPhone X sooner or later. Considering the fact that you are going to pay a hefty price for it, you should buy any of the above-mentioned cases to protect your investment. Which one do you think you will prefer? Do let us know your thoughts in the comment section below.