Huawei launched its brand new flagship Mate 9 at CES 2017 and it's grabbing a lot of headlines. The Chinese giant has packed in the best of the internals in a gorgeous package that can give you one of the best Android smartphone experiences today. You get a super fast processor, Amazon's Alexa integration, Android 7.0 and a brilliant Full HD display for $599. So, if you are planning to buy the Mate 9, chances are that you are worried about the protection of its screen. Thus, we have compiled a list of the 5 best Huawei Mate 9 screen protectors you can buy right now:
1. 
Tateguard Tempered Glass Screen Protector 
The Tateguard screen protector is a well-made screen guard that can protect your Mate 9's screen from scratches and scuffs. The protector has an oleophobic coating that can prevent smudges, dust, fingerprint and water. It is quite slim at 0.3 mm and gives you a clear view of the screen without any noticeable shift in the colors. The manufacturer claims that the glass will shatter but not hurt your fingers in the event of a drop. Overall, this seems to be a good option for protection duties on your Mate 9.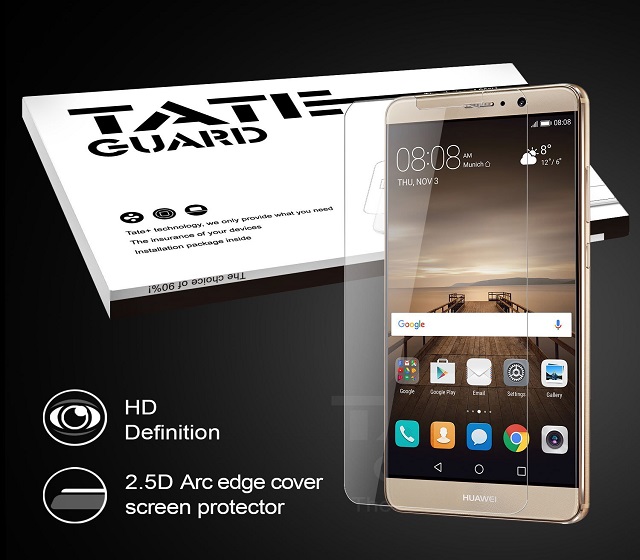 Buy from Amazon.com (Starts at $7.99)
2. 
Wellci HD Tempered Glass for Huawei Mate 9
The Wellci Tempered Glass with its laser-cut dimensions provides a very good fit and superior protection for your Mate 9. It measures only 0.26 mm in thickness and has an oleophobic coating that prevents smudges and fingerprints. The manufacturer claims that the protector can resist strong scratches up to 9H, which is harder than a knife. Plus, you get 2 protectors in the pack along with a lifetime guarantee.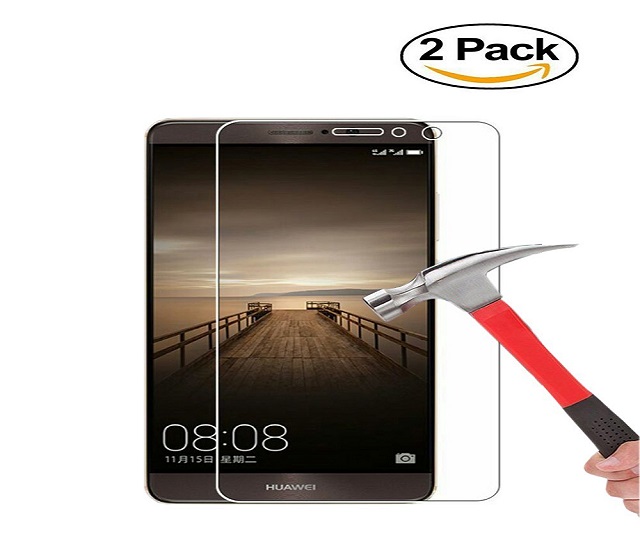 Buy from Amazon.com ($7.99)
3. Nillkin H+ Pro Mate 9 screen protector
Nilkin is a well-known name in the mobile accessories market and their screen protector for the Mate 9 is one of the best ones currently available. Made from imported AGC glass material, Nilkin claims it to provide a super strong shield for your Mate 9's screen. The 2.5 D glass is only 0.2 mm thin and has an oleophobic coating to resist fingerprints and dust. The protector is resistant to harsh scratches and also has anti-glare layers to prevent eye strains.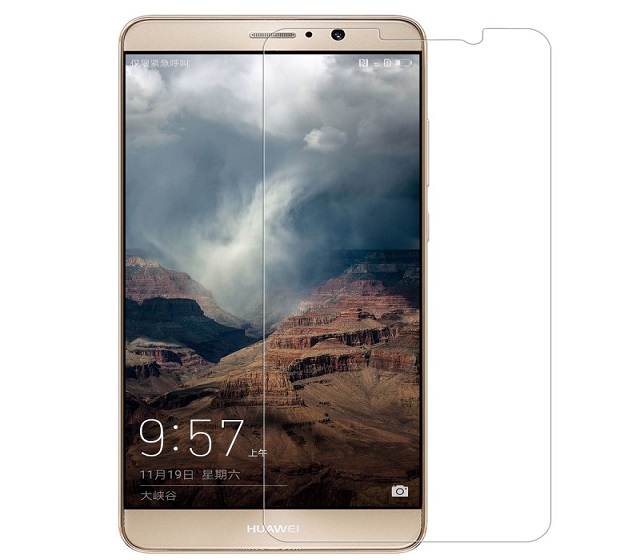 Buy from Nilkin.org ($11.51)
4. Nillkin Matte Protective Film for Huawei Mate 9
Nilkin has another screen protector offering for the Huawei Mate 9 and it is not a tempered glass protector. This is an old school scratch-resistant matte protective film. It has anti-glare properties and uses matte film materials that offer a comfortable sense of touch. It is dust-proof, anti-fingerprint and anti-perspiration, which keeps the display clean and good looking. You also get a toolkit along with this to help you apply it easily. Buy this if you'd prefer a beautiful matte finish on your screen protector.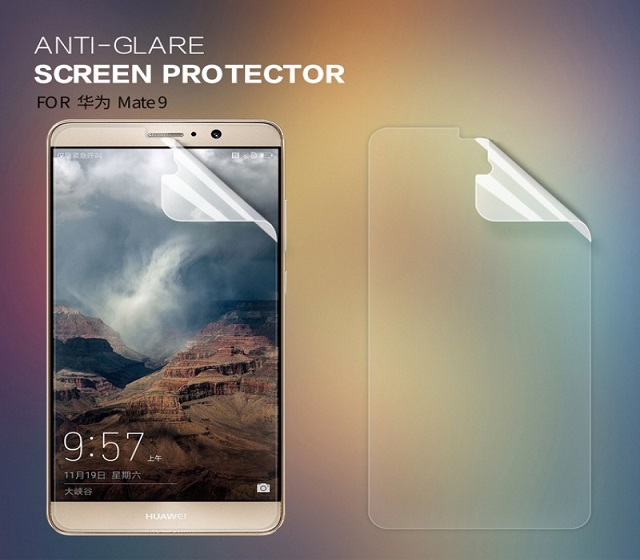 Buy from Nilkin.org ($5.30)
5. Skinomi MatteSkin Full Body Skin
Skinomi went a bit further than Nilkin and introduced a full body skin for the Huawei Mate 9. It has all the scratch resistant properties you need in a screen protector in an amazing satin-matte finish. The protective film not only covers the front and the rear, but also the side frames. Skinomi proudly claims that its "Self-Healing" technology helps scratches and marks disappear over time. Plus, it also has anti-glare properties for reduced stress on your eyes. Go for this if you don't prefer the bulky cases and want full coverage on your Matte.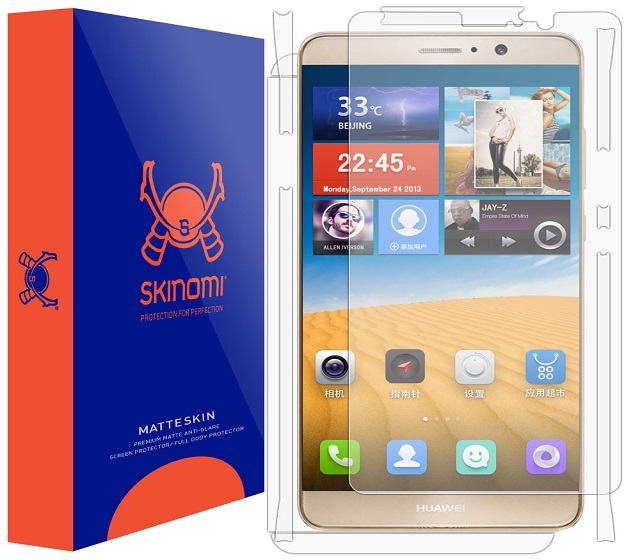 Buy from Skinomi.com ($15.95)
SEE ALSO: 7 Best Huawei Mate 9 Cases and Covers You Can Buy
Safeguard your Huawei Mate 9's screen with a screen protector
The Huawei Mate 9 is a great smartphone and if you have bought it or plan to buy it, you've made a good decision. However, it's a quite pricey device and thus, it's important you protect it with a screen protector. There are a number of other screen protectors for the Mate 9 available on Amazon but user reviews suggest that they don't really fit the device. However, the aforementioned 5 cases should fit fine on the device. Also, we'll make sure to update the list with new screen protectors in the future. So, tell us which Mate 9 screen protector you plan on buying. Do let us know in the comments section below.