Google's Daydream VR platform is definitely a great way to experience virtual reality. There are a lot of great apps, and games available for Daydream, that are just waiting to be downloaded. The experience of playing games in virtual reality is one that you most definitely should try. So, if you have a Daydream View headset, and a compatible Android phone (like the Google Pixel), here are the 5 best Daydream VR ready games that you must play:
1. The Arcslinger
Quite easily my favorite game in the entire list – The Arcslinger is an FPS game that is a lot of fun to play. The graphics are nice and fluid, and the gameplay feels great. Obviously, you can't walk around in the game, but using the Daydream controller to aim your pistol, and shoot at enemies (and props!) is a lot of fun.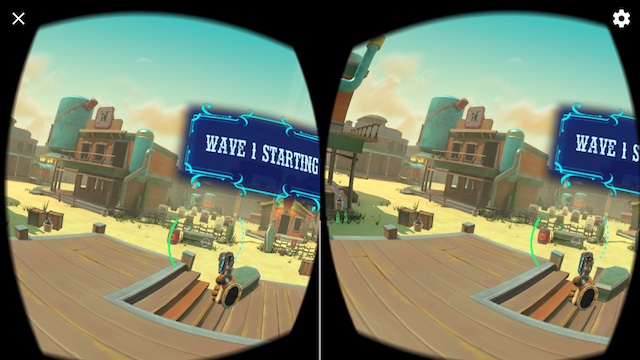 The game follows along a story, where you have to defeat the antagonist "Gold Smoke", by being the better gun slinger. While you're completing levels, you can collect a number of "Arcs", that enhance the power of your pistol, and even add special abilities to your weapon, allowing you to wield them in the field of battle. The game consists of 15 levels of pure VR fun, and I'm sure you will love playing it.
Download from the Play Store ($7.99)
2. VR Karts Sprint
Another game that I really liked playing on the Daydream View headset is VR Karts Sprint. As the name implies, this is a game about racing. If you have played games like Lego Racers, this will look a lot like that. It even includes various powerups that you can use to attack other players in the game, or to boost your "kart", to get ahead of others. The app is available for free, but only includes a "Quick Race" option, in the free version.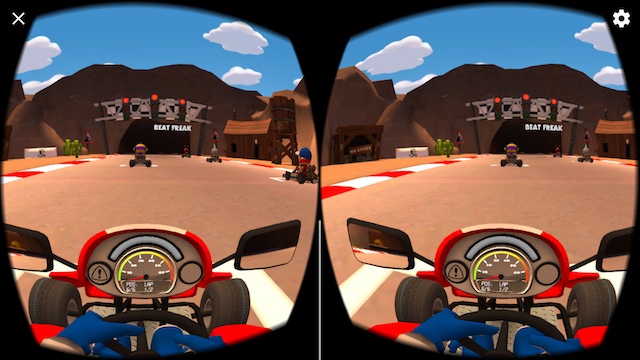 You can choose to buy the full version if you happen to like the game. The graphics are decent enough, and the game itself is a lot of fun to play. It works perfectly fine on VR, and the way they have implemented the steering controls on the Daydream Controller is amazing. You can simply tilt the Daydream controller to steer your car, keep your finger on the Touchpad in order to accelerate, and press the app button to fire weapons at the other players in the race.
Download from the Play Store (Free, with in-app purchases)
3. Mekorama VR
Mekorama VR is an extremely interesting puzzle game, that goes from super easy to difficult, as you progress through the various levels. The game features graphics that are easy on the eyes, and is overall well designed. In the game, you have to guide a stranded robot (named "B"), through a number of different levels, and help him reach home. The levels are well designed, and are challenging enough to keep you interested in trying to solve them.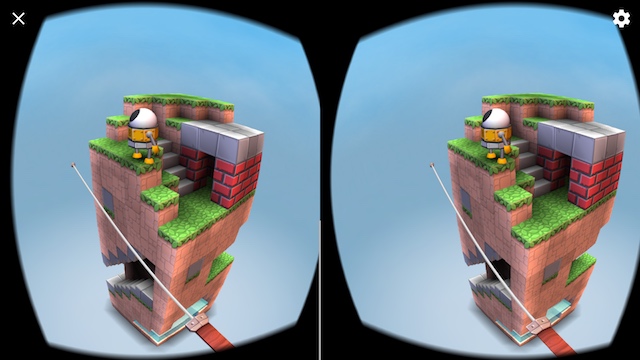 The game even features a Diorama maker, where you can build your own levels for the game, and share them with your friends using a QR code. If you enjoy casual puzzles, this game is definitely one you should check out, and with 50 different levels, the game will surely keep you entertained for a long time.
Download from the Play Store ($3.99)
4. Fantastic Beasts and Where to Find Them
Fantastic Beasts – need I say more? If you're as big a Harry Potter nerd, as I am, you're gonna love playing this VR game, which will place you inside Newt Scamander's case. This is a rather short game, but it's free, so I can't really complain. In the game, you start off, staring at Newt's case, and his disembodied voice guides you through the game.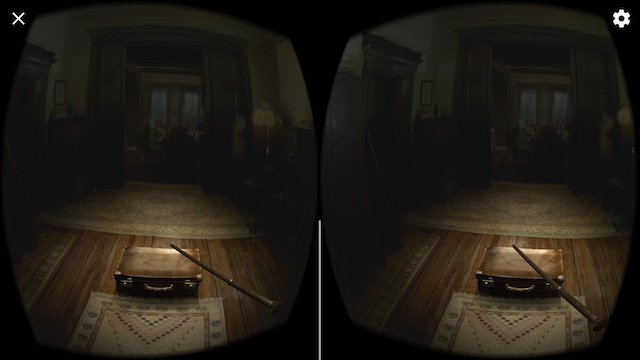 Basically, you have to help Newt take care of some creatures, while he's away. So, you pick up your wand, and concoct potions, all the while making sure that Newt's creatures are cared for. I wouldn't call this a game, as much as an experience, but it is definitely one you must take.
Download from the Play Store (Free)
5. EarthShape
EarthShape is a funny puzzle game, that will keep you occupied for a long time. Though not as addictive as games like The Arcslinger, EarthShape will have you travelling to various planets, and trying to grow plants there, by solving puzzles. The puzzles in the game start off easy, and get progressively more difficult. The graphics in the game are good, and fluid, and the narration of the story (along with the cutscenes), is witty and interesting. This is definitely a game you should try, if you like puzzles, and just want to pass some time on your Daydream View headset.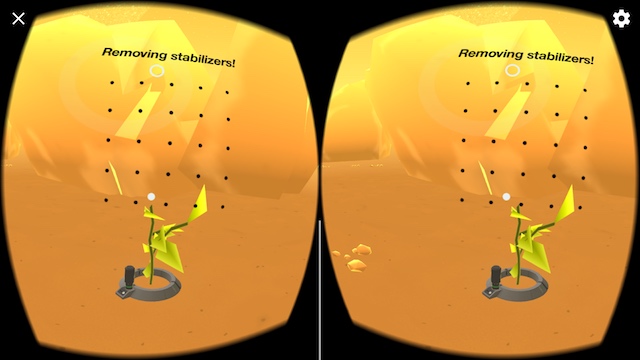 Download from the Play Store ($4.99)
SEE ALSO: How to Set Up Daydream VR on Your Android Phone
Play these Fun Daydream VR Games
There are a lot of games being developed for Daydream, and the platform seems poised to hit new highs in virtual reality. These were the 5 games that we would definitely recommend to anyone looking for Daydream games. So, go ahead, download them, and you'll definitely have hours of fun.
As always, if you know of any other games that you think deserve to be on this list, do let us know about them in the comments section below.
---
Load More