IFA 2018 is here, and Asus has been announcing plenty of products in one go. The company has taken to the stage to announce the update of plenty of its laptops, with the ZenBook Pro 14 being one of the most prominent ones.
Asus has launched the ZenBook Pro 14 at IFA 2018, which is the company's latest "high-performance professional" laptop that features what ASUS is calling the ScreenPad. The ScreenPad is basically ASUS' implementation of replacing the touchpad with a full-color touchscreen that lets users interact with the computer, but also apps via the ScreenPad itself.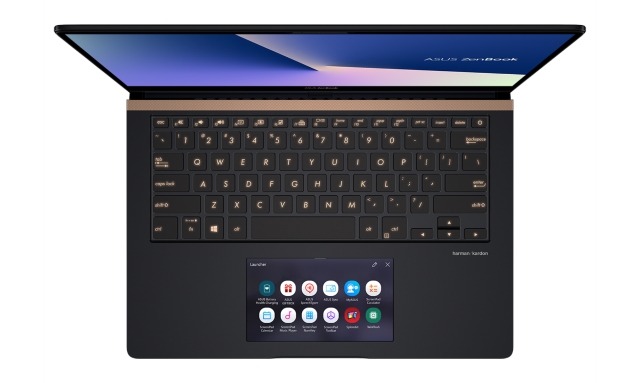 As for the specs, the ZenBook Pro 14 will be powered by an Intel Core i5-8265U processor but can also be outfitted with an Intel Core i7-8565U. The device will feature a 14-inch NanoEdge Full HD display along with up to 16GB of RAM, SSD fast storage options, and can even be customized to make use of Nvidia's GeForce GTX 1050 GPU for dedicated graphics performance. What's more is that the ZenBook Pro 14 features fast face login and built-in support for Windows Cortana and Amazon Alexa voice services.
As of now, there has been no word on the pricing or availability of the product.