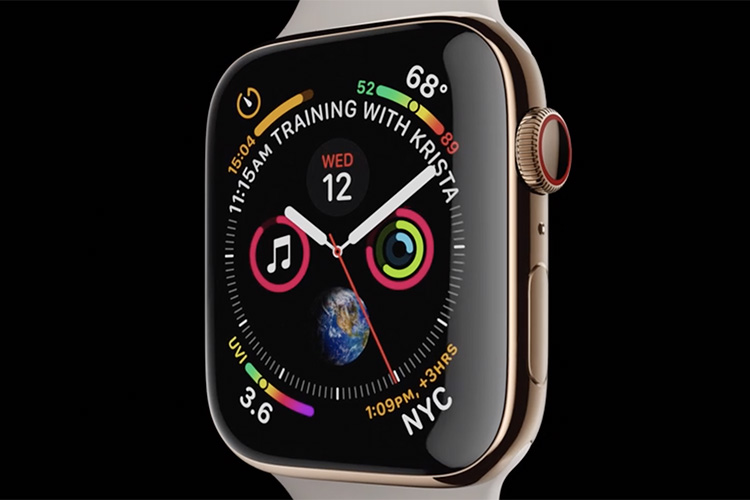 The Apple Watch Series 4 is the first ever smartwatch that is capable of delivering 'FDA-certified' ECG (Electrocardiogram) test results, thanks to a new electrical heart rate sensor which can monitor the heart rhythm and detect anomalies such as atrial fibrillation (AFib).
But there are a few conditions associated with the FDA certification awarded to the Apple Watch Series 4's ECG capabilities that you might not be aware of. First of all, the smartwatch's ability to measure the ECG and irregular heart rhythm has only been granted a 'clearance', and not an 'approval' from the US FDA.
There is a major difference between 'FDA-Approved' and 'FDA-Cleared'. The approval is granted only to Class III devices such as a pacemaker, which has a higher risk but also delivers greater benefits. As for the Apple Watch Series 4, it falls under the category of Class II devices which only receive an 'FDA clearance', a tag associated with devices which pose a lower risk and offer generic benefits.
FDA concludes that this device should be classified into Class II. This order, therefore, classifies the ECG. App, and substantially equivalent devices of this generic type, into Class II under the generic name electrocardiograph software for over-the-counter use.
Moreover, the FDA has prescribed certain norms for Class II devices such as the Apple Watch regarding their accuracy, intended usage, interpretation of results and a few other key parameters which are mentioned below:
The ECG app is only intended to record and display a single channel electrocardiogram which can be used to detect atrial fibrillation (AFib). The ECG app is not recommended for users with other known arrhythmias.
The ECG app is intended for over-the-counter (OTC) use. The ECG data displayed by the ECG app is intended for informational use only.
Users are not supposed to 'interpret or take clinical action' based on the readings displayed by the smartwatch without consulting a medical professional.
The Apple smartwatch's ECG feature is only intended for use by people over the age of 22.
The US FDA identifies the Apple Watch Series 4 as a Class II device which can provide reasonable assurance of the safety and effectiveness. However, the FDA clearance is not an easy feat to achieve, because Apple's smartwatch had to pass a number of quality control tests such as efficacy at obtaining ECG of sufficient quality, sensitivity, software verification and validation, non-clinical performance testing, etc.
---