Engineering is always viewed as one of the aspirational courses to take up for anyone who wants to make a mark of him/herself in the world.
Inspired from Zomato's 'Two kind of people in the world', Yellow Media Labs have made a valiant effort to capture two kinds of engineering students in India. We're pretty sure that every engineer would be able to relate themselves through these minimalist posters.
Here are the minimalist posters that'll show you the two kind of Engineering Students existent in India:-
1.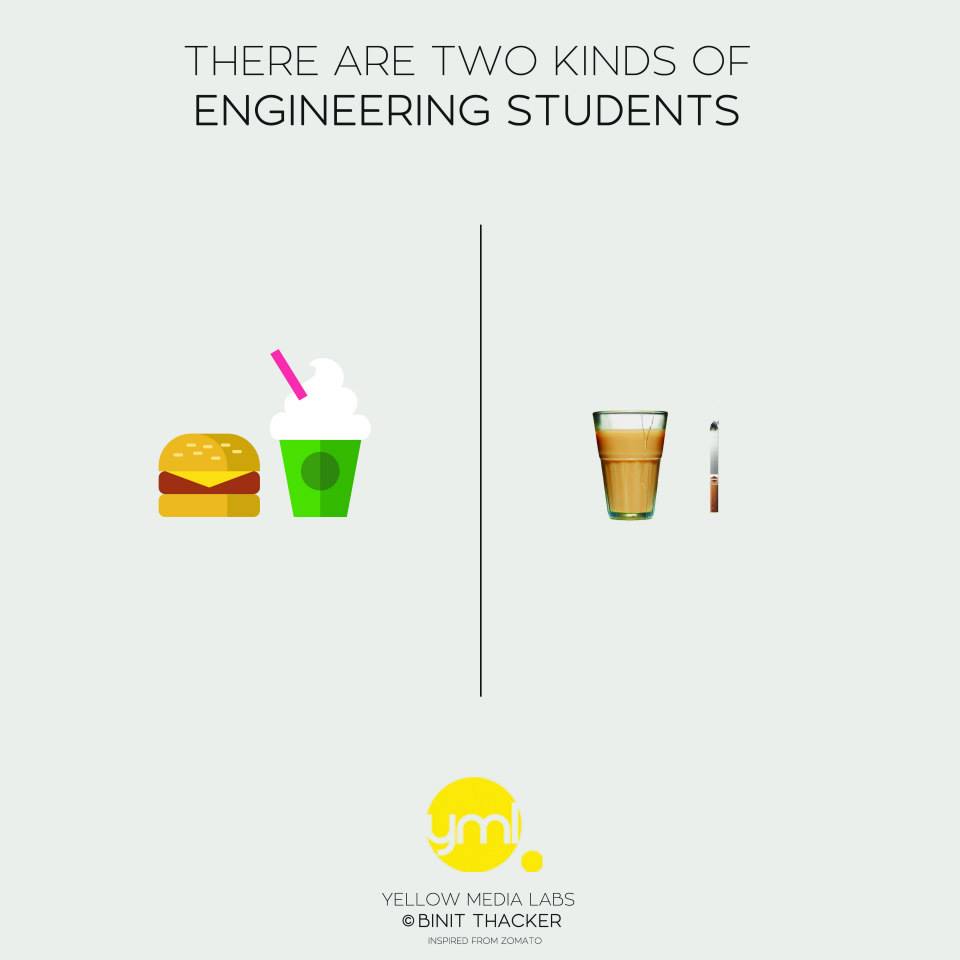 2.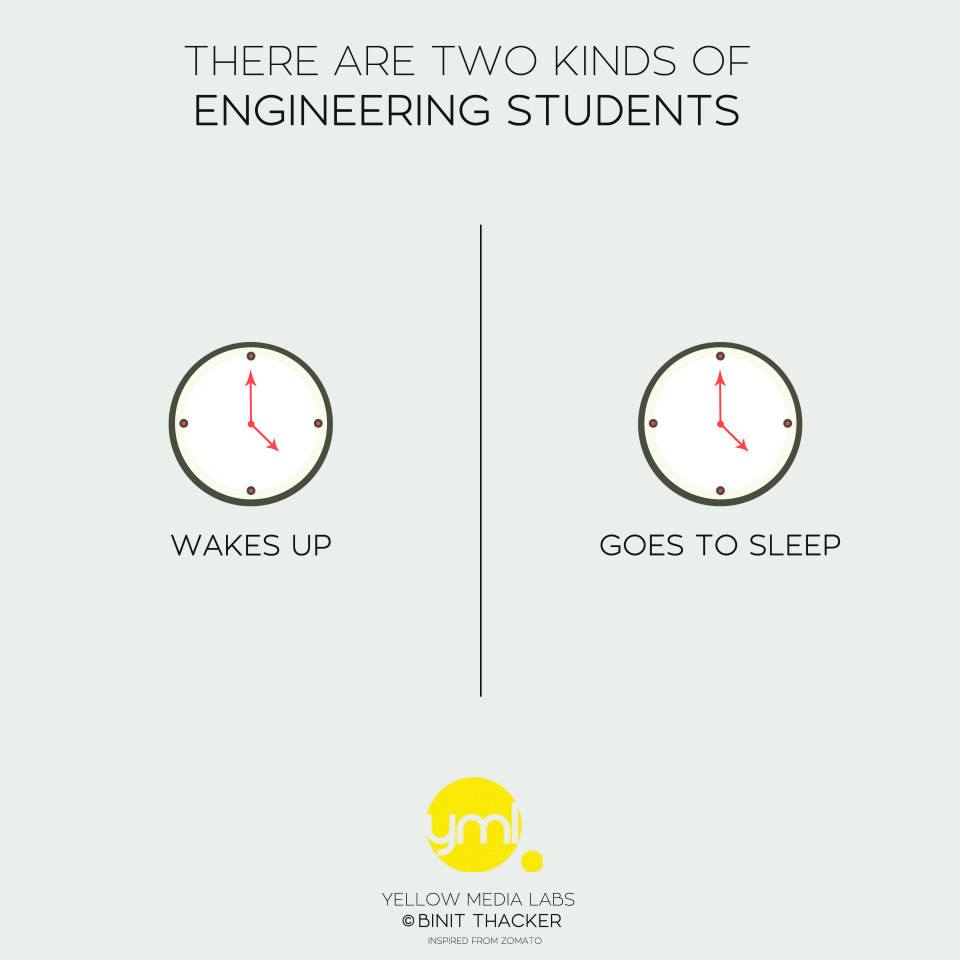 3.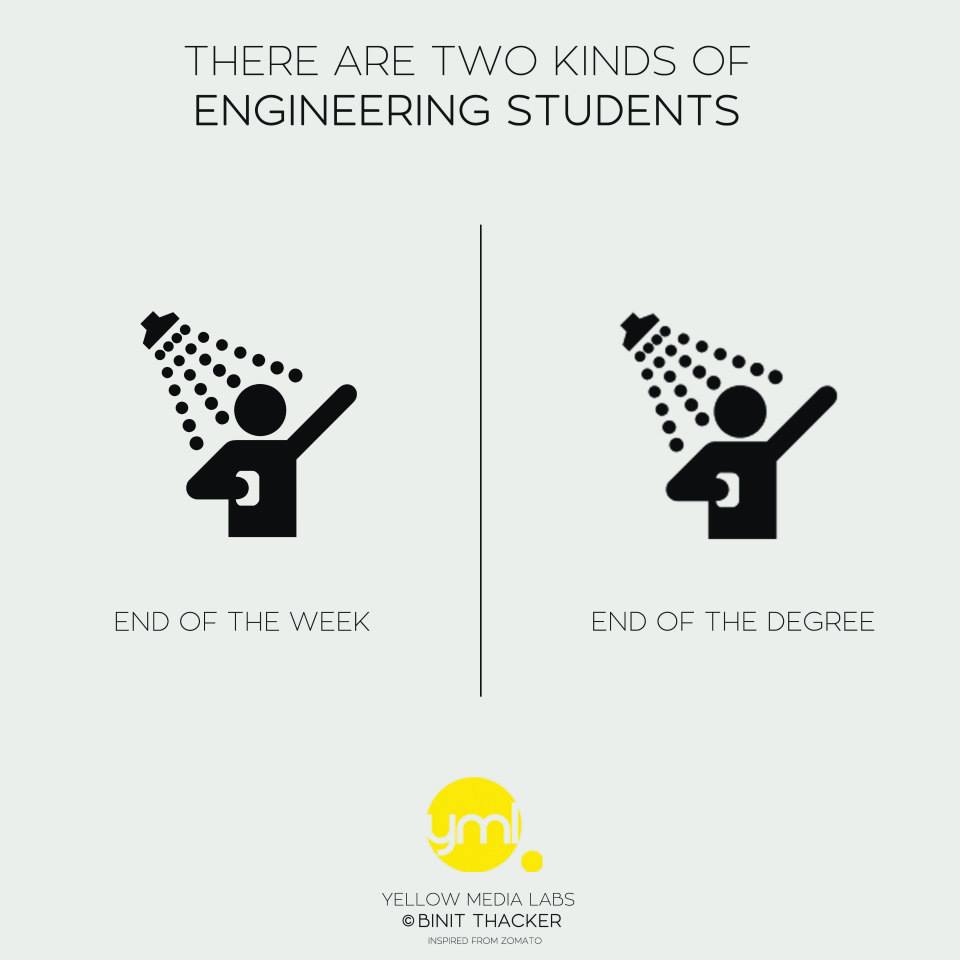 4.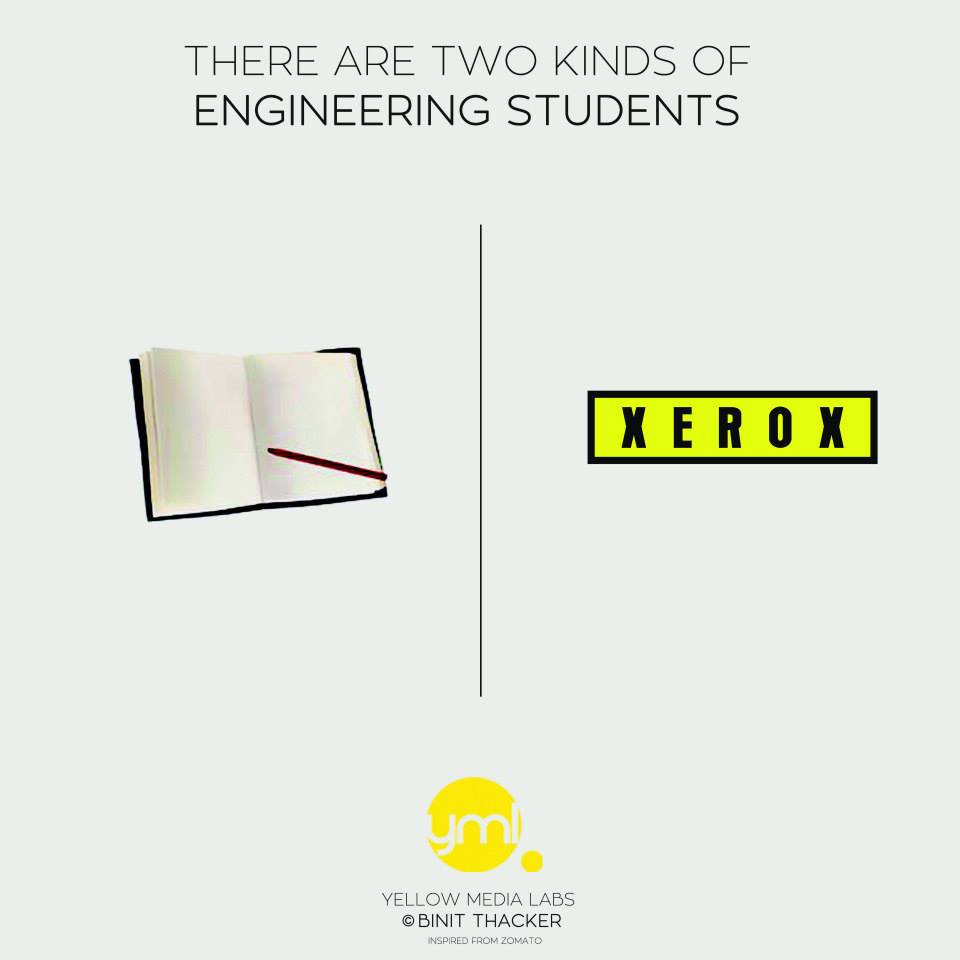 5.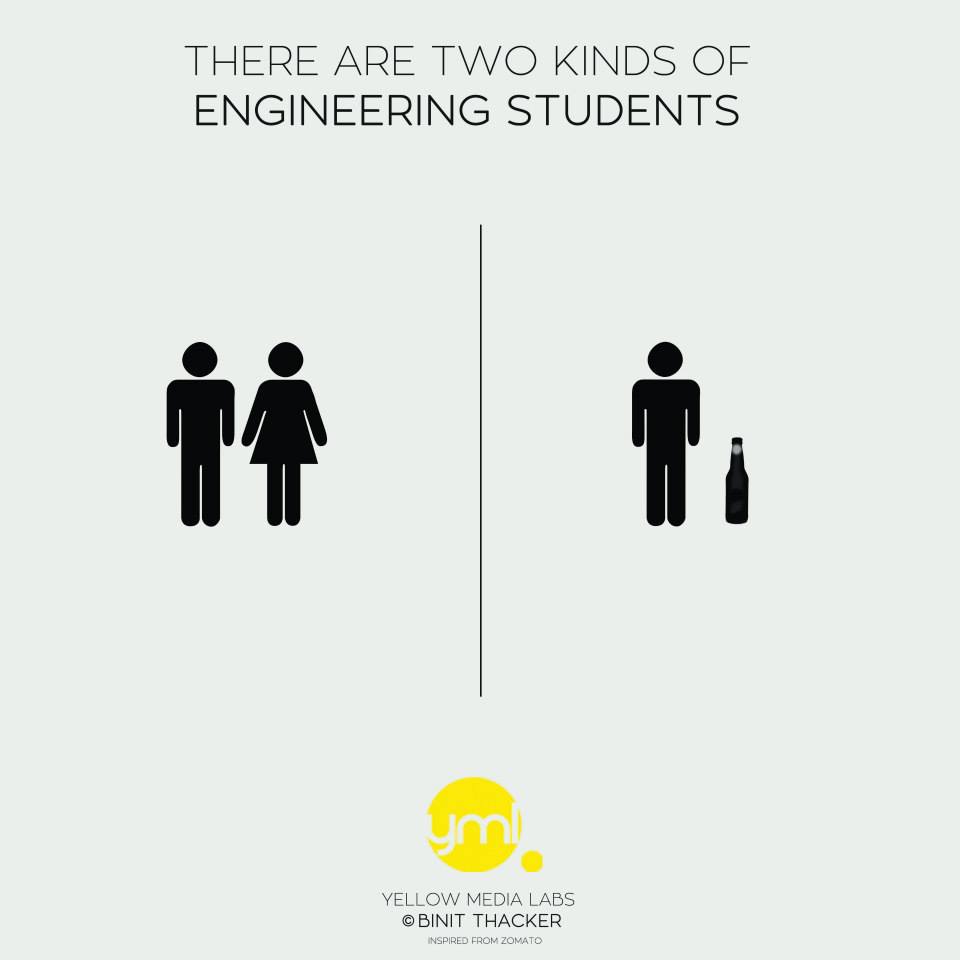 6.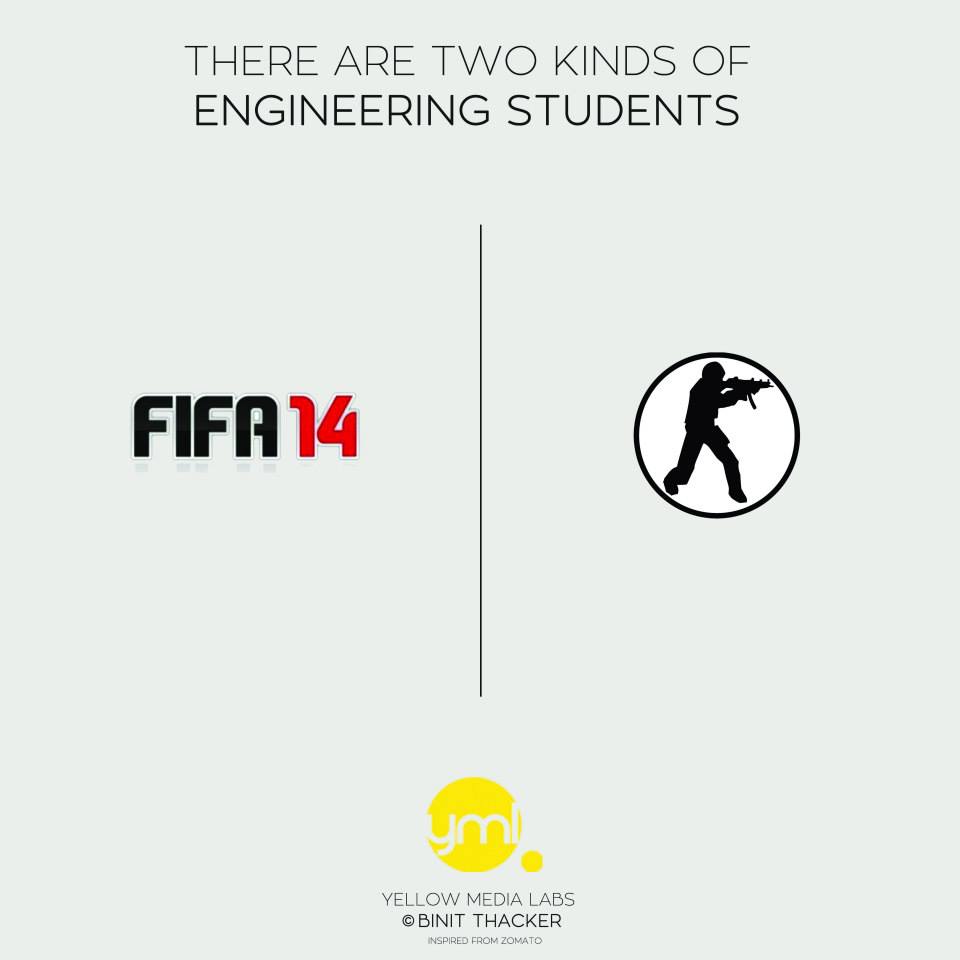 7.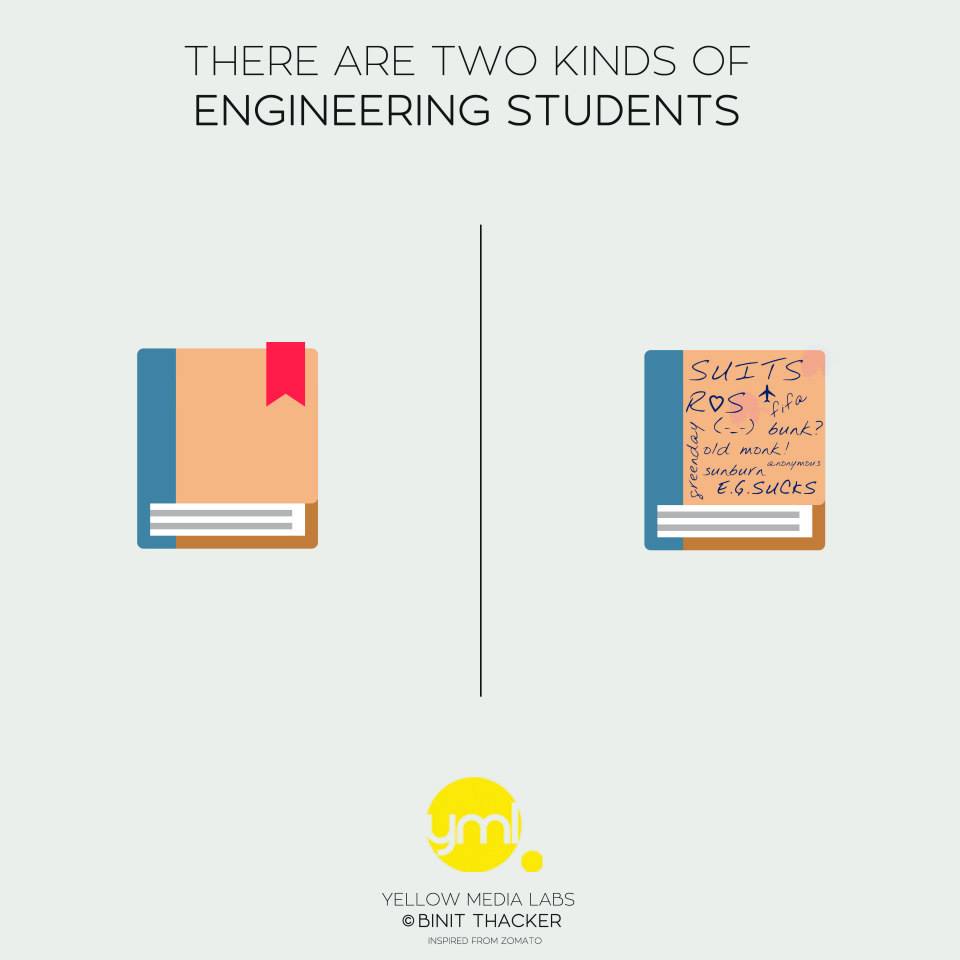 8.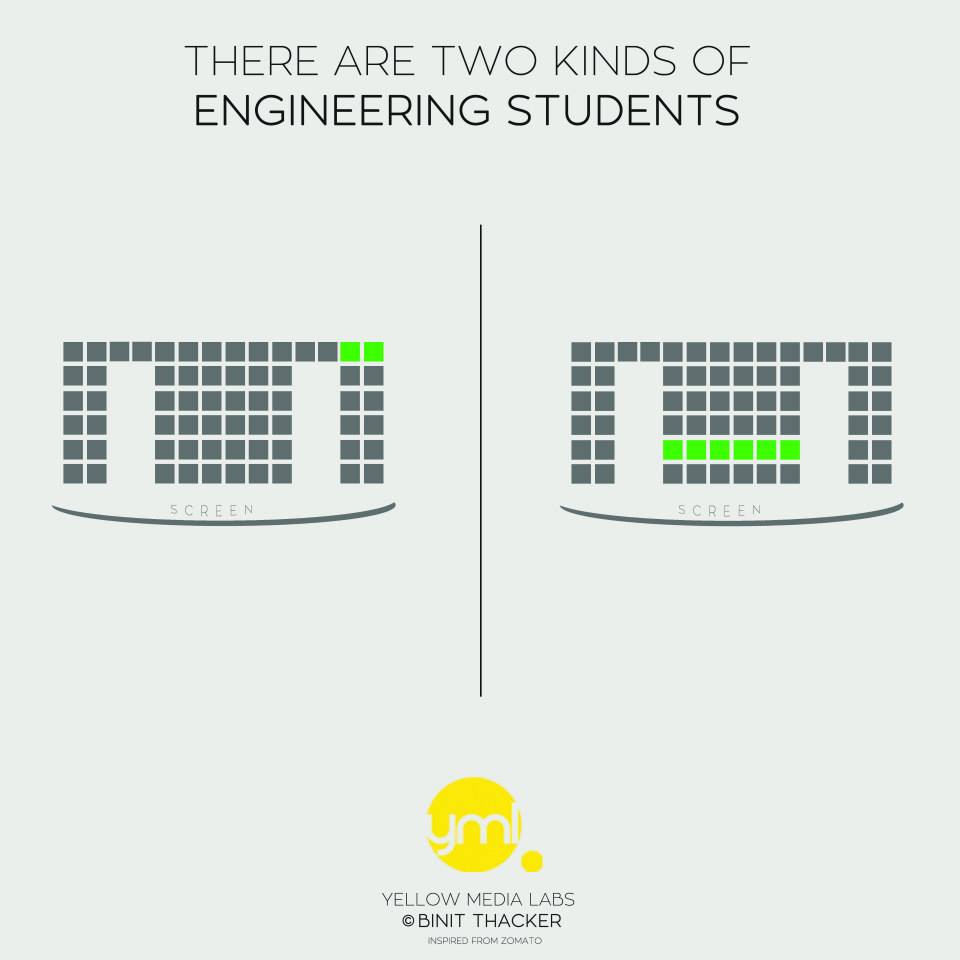 9.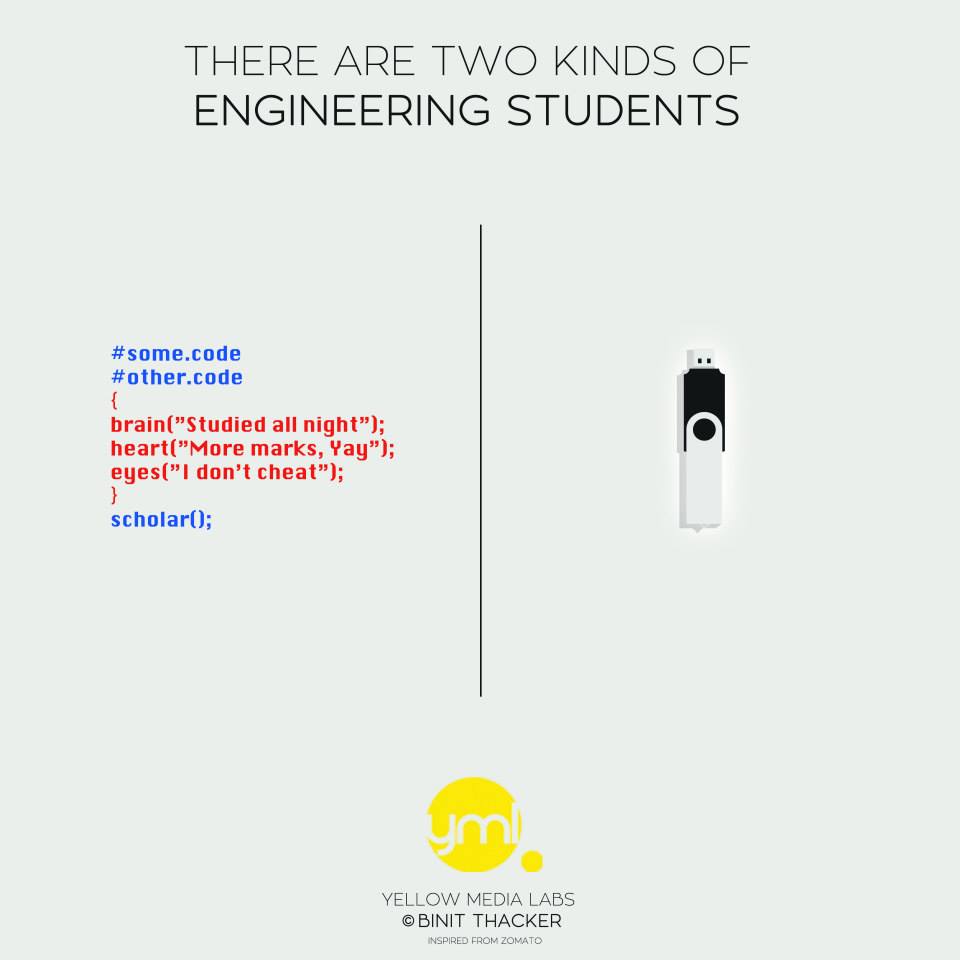 Recommended: 10 Hilarious 'Faking News' Headlines As Minimalist Posters
So, what kind of engineering student are you? Tell us in the comment section.