A new report from Business Korea suggests that Apple will be using an MLCD+ display in the most affordable of its three iPhone models to be launched this year. However, contrary to earlier rumors, which claimed that the Cupertino giant will use a 'Full Active' panel from JDI for the purpose, the latest report now suggests that the company will instead adopt the new LCD technology from the LG G7 ThinQ.
On its flagship 2018 smartphone, LG marketed the MLCD+ panel as 'Super Bright Display', with reports suggesting that its color reproduction rate is 100% on the DCI-P3 scale. The panel is also said to offer greater brightness with lower power requirements, with LG claiming that it consumes 30 percent lower power than the panel on last year's G6 at same brightness levels.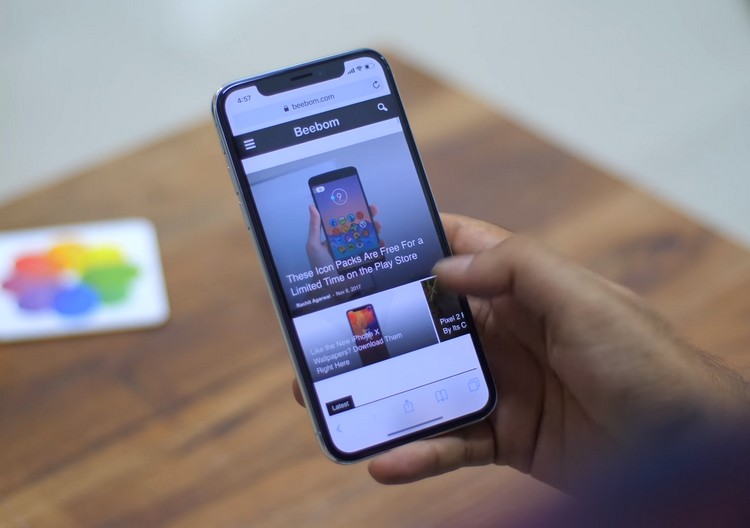 MLCD+ panels differ from traditional LCD screens by including an extra sub-pixel. While LCD pixels have three subpixels (one each of red, green and blue), MLCD+ displays adds a white subpixel to the mix, enhancing the overall brightness.
It is interesting to see that most smartphone vendors are trying to bring down the cost of smartphones by cutting down on expensive components, and with the display panel believed to be the most expensive part that goes into a handset, it is, but natural that it will be the first thing to attract scrutiny from the OEMs.
While the iPhone with this particular panel is still expected to cost upwards of $700, it will still be more affordable than the iPhone X Plus, which is rumored to be priced in excess of $1,000.