Xiaomi finally unveiled the Mi 8 flagship this week and just as expected, it features top-tier hardware along with a modern design (of course, with a notch on the front), and some intriguing new software changes. It features a stunning glass body, just like another recent flagship from China, the OnePlus 6.
Priced starting at 2,699 yuan (about Rs 28,499), the Xiaomi Mi 8 is ready to go head-to-head with the OnePlus 6 (Rs 34,999) in the budget flagship segment. So, if you're planning to upgrade to a new flagship, you may find yourself in a pickle. But don't worry, we are here to help you out with a quick comparison between the Mi 8 and OnePlus 6, based on their specs.
Design And Build Quality
Right off the bat, we don't need to think twice before saying that the Xiaomi Mi 8 and the OnePlus 6 share many common aspects. Both the devices have stunning glass backs, with the only difference being that Xiaomi's notch is wider but that is because it houses IR Face Unlocking hardware, which also works in the dark.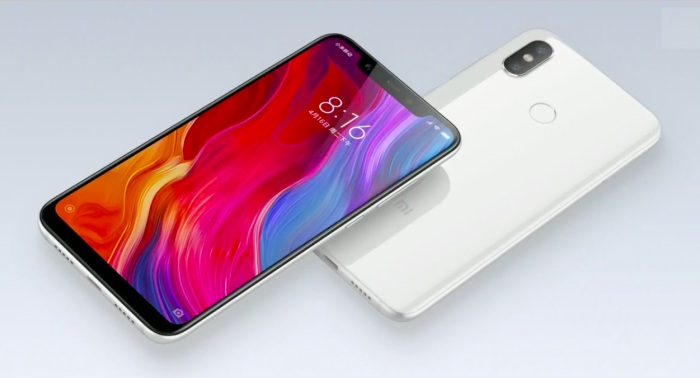 The rear glass panel on OnePlus 6 is a little slippery if you get the mirror black edition, and a fingerprint magnet, which is something we expect from the Xiaomi Mi 8 as well. In my brief time with the OnePlus 6, I felt that it was quite sleek and comfortable to use.
Both the devices have a capacitive fingerprint sensor on the rear, USB Type-C port, NFC, but the OnePlus 6 has prioritized with its user needs (instead of the trends) and still sports a 3.5mm headphone jack. This port is missing on the Xiaomi Mi 8, which may be a deal-breaker for some.
Display
Let me say this before we discuss the displays, the notch is here to stay and we will have to get used to it. Both the OnePlus 6 and Xiaomi Mi 8 feature tall 19:9 displays (Mi 8 has an odd 18.7:9 aspect ratio, to be precise) and personally, I have got used to the notch.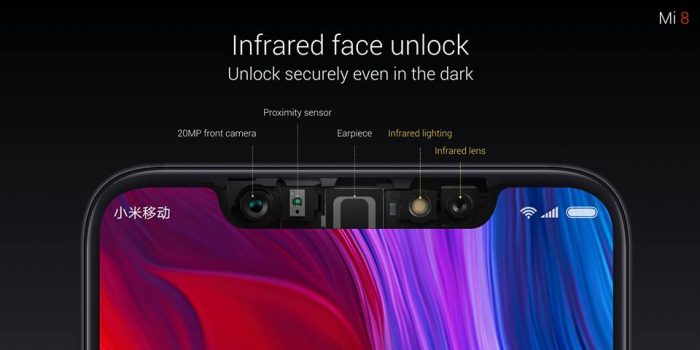 As for the specs, the Mi 8 sports a 6.21-inch Full-HD+ AMOLED screen, the OnePlus 6 has a slightly larger 6.28-inch Full-HD+ Optic AMOLED panel. Both are AMOLED displays too, which means that just like the OnePlus 6, the Mi 8's display will also produce bright and beautiful colors, with deep blacks, and high contrast.
Cameras
Like many other flagships this year, the OnePlus 6 and Mi 8 feature dual rear-camera systems – that too vertical ones – but with quite different specifications.
Talking about the OnePlus 6, we get a dual 16MP + 20MP camera setup on the rear, with an f/1.7 aperture for both lenses and EIS + OIS on the primary one. Yes, there's no telephoto or monochrome lens here, both of them are the same and quite similar to the OnePlus 5T.
This time around, however, OnePlus has bumped up the sensor size and added OIS, which is a boon for mobile photographers like me. We've tried the OnePlus 6 and its performance is a bit better than OnePlus 5T but there's no major difference.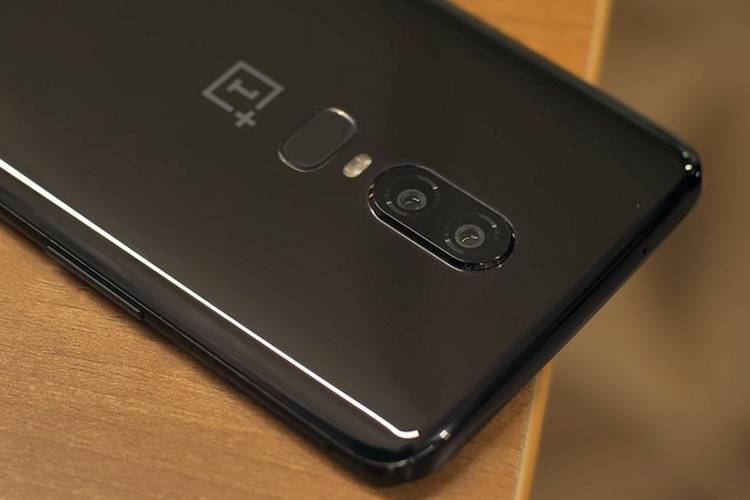 The Xiaomi Mi 8, on the other hand, has a dual 12MP+12MP camera setup on the rear. The primary camera is a 12MP lens with a f/1.8 aperture while the secondary camera is also a 12MP sensor but with a f/2.4 aperture, so it is precisely the same as the iPhone X.
This camera setup is similar to Xiaomi's Mi Mix 2S flagship phone and that has performed quite well in the real world. The specs do look good on paper and coupled with the new AI features Xiaomi has added to the Mi 8, we expect the camera perform quite well.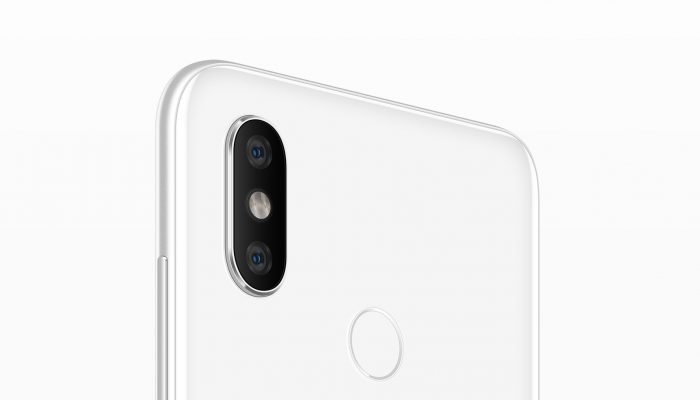 As for the front cameras, both the phones feature quite high-megapixel cameras and Mi 8 and are capable of capturing the much-loved bokeh pictures with ease. We captured a lot of selfies from the OnePlus 6 for our review and it sure captures some crisp and detailed shots, so we expect something similar from the 20MP selfie shooter on the Mi 8.
I'm also quite excited about the new 'Studio Lighting' feature, which is quite similar to the same feature found on the iPhone 8 Plus and iPhone X. It will detect the subject (you) in a picture and place you in different portrait settings such as window light, rainbow and more.
Hardware And Performance
This is yet another segment where the OnePlus 6 and Xiaomi Mi 8 both share a common DNA. Both of these budget flagships are powered by the Snapdragon 845 processor, coupled with up to 8GB of RAM (on all OnePlus 6 variants, only in Mi 8 Explorer Edition) and up to 256 GB of internal storage.
Having tested the OnePlus 6 for a couple weeks, we didn't notice any lags or stutters. It is as snappy an experience as one can expect on Android, with apps launching and operating smoothly. The OnePlus 6 handles PUBG even at high settings and is certainly a beast in raw performance.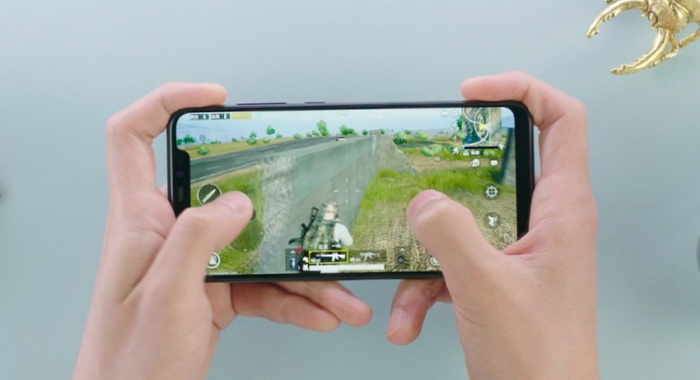 We can expect the Mi 8 performance to be on par with the OnePlus 6. The company's MIUI software skin is always well optimized and I've had no complaints with it in the past (except for lack of timely Android updates). Xiaomi has tried to reassure users of great performance by boasting about its highest AnTuTu score ever.
Software
Both of these flagship killer devices run Android 8.1 Oreo out-of-the-box, but there's a significant difference between the Xiaomi Mi 8 and OnePlus 6 on the software front. While the former's OS is skinned and looks attractive, the latter is closer to stock Android and quite feature-rich – which is the primary reason most users gravitate to it.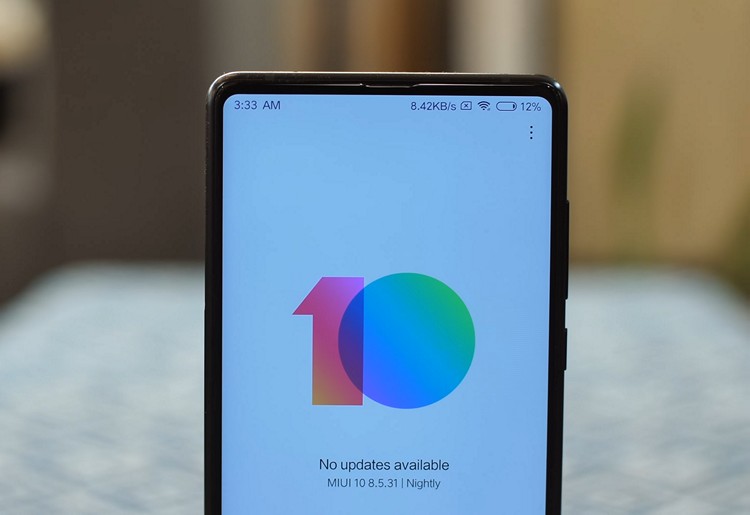 The Mi 8 will come bundled with the latest iteration of Xiaomi's MIUI 10 skin, which now includes many Android P elements and looks better than ever before.
It also includes a ton of additional features, including a redesigned UI, car mode and iPhone X-style navigation gestures. MIUI 10 looks cleaner and easy-to-use than most of its predecessors, so I'm looking forward to trying it when the Mi 8 lands in India.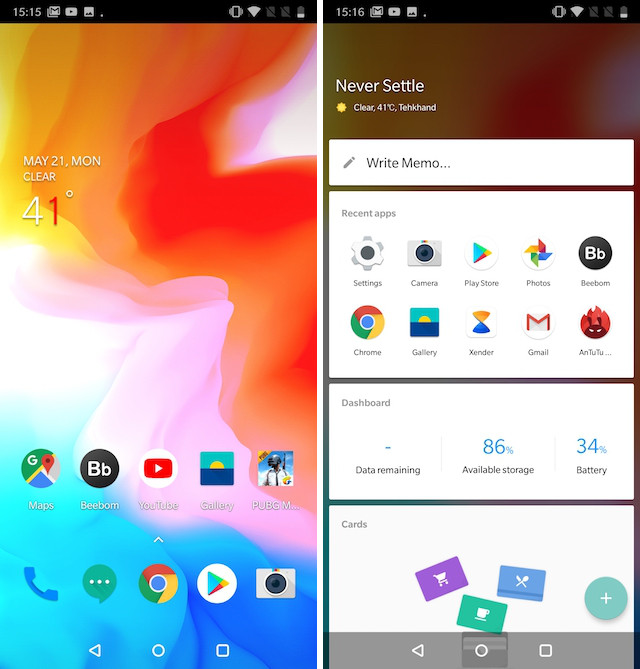 The OnePlus 6 runs Oxygen OS and it's almost stock Android with a ton of customization options added to it. Coupled with the Snapdragon 845, OnePlus 6 is a breeze to use and the software has several eye-grabbing features such as Gaming Mode, gestures, and more.
Battery
In a race to make razor-thin flagship phones, many manufacturers now don't include the biggest battery packs. Xiaomi and OnePlus both have provided us with a modest battery pack, with the former's Mi 8 features a 3,400 mAh unit and the latter's OnePlus 6 comes with a 3,300 mAh battery to juice up your device.
In real-world performance, we've seen many times before that OnePlus blows the competition of the water with its proprietary Dash Charge technology. OnePlus was crowned the winner in our in-depth 'Ultimate Charging Test'.
It might be tough to challenge the OnePlus 6 in this department but Mi 8 is one of the few phones that come with Qualcomm's Quick Charge 4.0 technology, so Xiaomi may be able to give it some competition.
The OnePlus 6 charges at 20W and the Mi 8's product page says that it charges using a standard 18W QC3.0 charger, so the charging speeds could be quite comparable.
Specs Sheet Comparison
To sum everything up, here's a complete look at the specs sheet for both the flagship devices:
| | Xiaomi Mi 8 | OnePlus 6 |
| --- | --- | --- |
| Dimensions | 154.9 x 74.8 x 7.6 mm | 155.7 x 75.4 x 7.8 mm |
| Weight | 175 g (6.17 oz) | 177 g (6.24 oz) |
| Display | 6.21-inch Full-HD+ AMOLED, with 18.7:9 aspect ratio | 6.28-inch Full-HD+ Optic AMOLED, with 19:9 aspect ratio |
| Processor | Snapdragon 845 | Snapdragon 845 |
| GPU | Adreno 630 | Adreno 630 |
| RAM | up to 6GB | up to 8GB |
| Internal Storage | up to 256GB | up to 256GB |
| Primary Camera | Dual 12MP (f/1.8, 4-axis OIS) + 12MP (f/2.4), with dual-pixel PDAF and LED flash | Dual 16MP (f/1.7, EIS & OIS) + 20MP (f/1.7), with PDAF and dual-LED flash |
| Secondary Camera | 20MP (f/2.0) | 16 MP (f/2.0) with EIS |
| Operating System | Android 8.1 Oreo-based MIUI 10 | Android 8.1 Oreo-based Oxygen OS |
| Battery | 3,400mAh | 3,300mAh |
| Sensors | Rear-mounted fingerprint, IR face unlock, gyroscope, accelerometer, proximity, compass, barometer | Rear-mounted fingerprint, accelerometer, gyroscope, proximity, compass |
| Connectivity | Wi-Fi 802.11 a/b/g/n/ac, Bluetooth 5.0, dual-frequency GPS, GLONASS, NFC and USB Type-C | Wi-Fi 802.11 a/b/g/n/ac, Bluetooth 5.0, A-GPS, GLONASS, NFC and USB Type-C |
| Color Variants | Black, White, Golden, and Blue | Midnight Black, Mirror Black, Silk White, and Avengers Edition |
| Price | starts at 2,699 yuan (approx Rs 28,499) | Starts at Rs 34,999 |
Xiaomi Mi 8 vs OnePlus 6: Conclusion
We can without a doubt say that the OnePlus 6 is one heck of a great flagship smartphone, with top-notch specs and a notch, which we are still trying to adjust with. But the device is still selling like hotcakes because of the awesome hardware and good launch offers.
However, Xiaomi is usually termed as the 'budget smartphone king', and we think the Mi 8 brings plenty of unique things to take on the OnePlus 6. The Mi 8 may look like an Android-powered iPhone X, but it is packed with great hardware and has checked all the right boxes. So OnePlus may just have a tough fight on its hand in the most keenly-contested premium smartphone battle of the year.
Buy the OnePlus 6 from Amazon (Starts at Rs. 34,999)