We call the new generation of handsets with android, iOS, windows, etc platform "the smartphones", because they do a bunch of things you could have never expected from your previous handsets.The handsets are smart enough to handle many things simultaneously and thus make our life simple. But, do they automatically understand what we want them to do? No, they don't.
Here are a few top apps that can assist you in automation of your android handset, you can automate everything you wish by creating tasks that your device will do automatically.
1. Tasker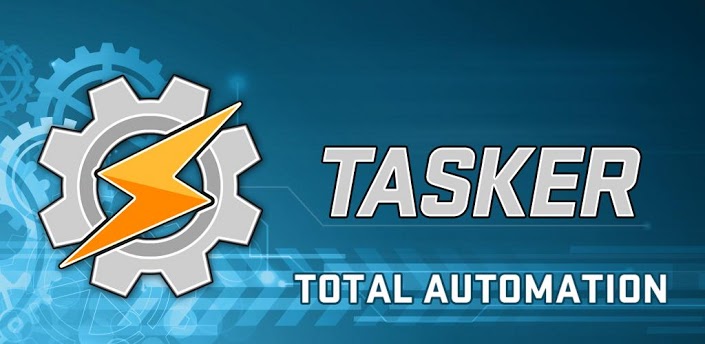 Tasker is by far, one of the most advanced app on Google play. Tasker can fully automate your device, you can control the hardware, software by creating tasks, profiles and leaving it for the app to do the rest for you. You can trigger apps, widgets, settings, date, time, location etc using tasker automatically, create tasks, do actions on your device using tasks, save it as profile, change the profile, change the states of hardware say mobile data, flash the LED for you when you want, make screen locks, app locks, open apps automatically, change sound profile automatically, change advanced settings like GPS, change the events like alarms, notifications, code the script according to your needs and put it in action via tasker.
With over 200 plugins that do different functions, and scene mode to overlay the screen with what ever you want, tasker is a best automation app on android. It has help section and 'help this screen' option to help you with the operations that you can do at each screen.
Developer: Crafty apps
Availability: Paid on Google play
2. Automagic Automation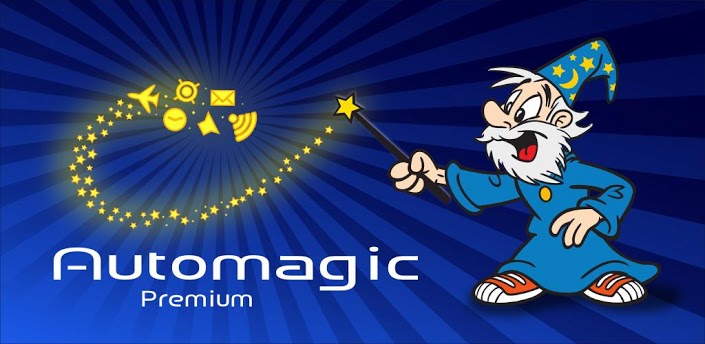 Automagic is another top rated automation app  for android. This app comes with plenty of features and actions you can do by creating flow charts of what action you want to do automatically. Using flow charts, you can do parallel actions, start any app, or close any app, change the settings according to your place, look at the live execution while you design the flow chart, trigger different operations, change the settings automatically, make backup of the files or device automatically or automatically record tasks. With this app, you can automate almost everything  with some hardware restrictions if your device doesn't support that hardware.
Developer: Gridvision Engineering Gmbh
Availability: Paid on Google play, Free evaluation version available
3. AutomateIt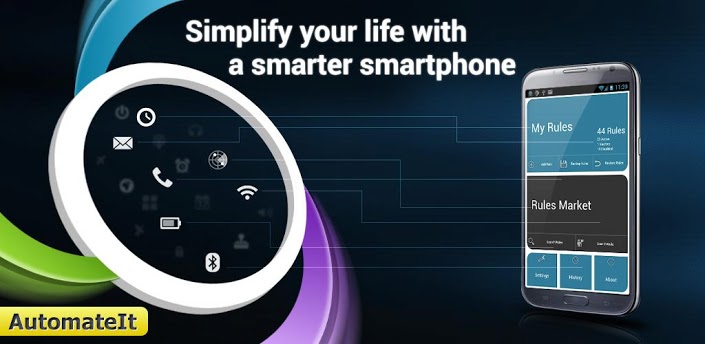 AutomateIt is yet another automation app. You can define a set of desired behavior based on some triggering actions. You can teach your device by creating rules or getting the rules from the market, the triggers are SMS, any settings state, app, screen on/off and many more. Based on plenty of triggers, you can do actions like tell or change notification , play sound, change any settings, toggle location, start any app, call some number, SMS someone, shutdown the device (root required), reboot ( root ), enable disable other rules, vibrate, kill application or launch home screen and many more.
AutomateIt allows you to create your smartphone smarter enough to take decisions of your choice on its own.
Developer: SmaterApps LTD.
Availability: Free on Google play, Paid version available
SEE ALSO:
Top 5 'App Finder' and 'App Market' Apps for Android
Top 10 Web Browsers for Android
Image Courtesy: vninja.net