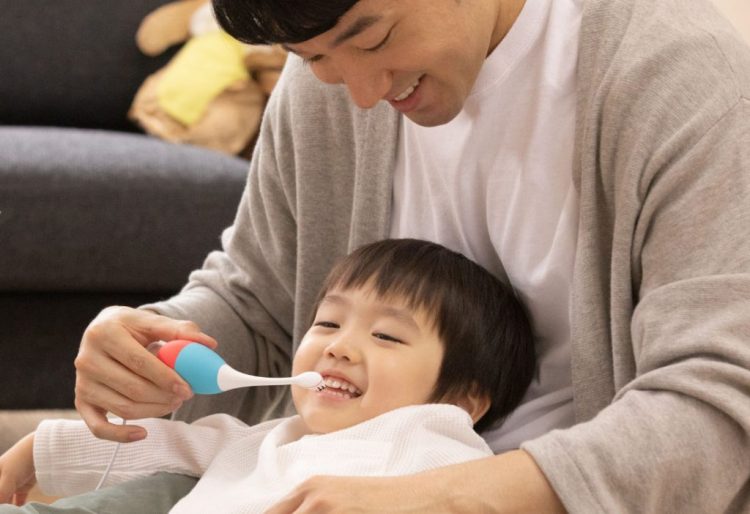 With never-ending deadlines and time-oriented workflows, parents these days are finding it difficult to find a perfect work-life balance. This is evident especially in the morning time when parents have to spend time getting ready for office, helping kids get ready for kindergarten, and preparing food in the meantime. In this busy schedule, they don't usually get an ample amount of time to focus entirely on the little needs of their children. At times, kids resist doing day-to-day tasks like brushing tooth which in turn creates a time delay. To address this issue, Kyocera Corporation and Lion Corporation have partnered for the development of Possi, which makes brushing an intuitive task.
Possi is a musical toothbrush developed with the goal of minimizing the efforts of parents to accomplish the kid's chores. The project was developed as part of Sony's Startup Acceleration Program (SSAP). According to the team, Possi was designed with the mission of making tooth brushing enjoyable for children.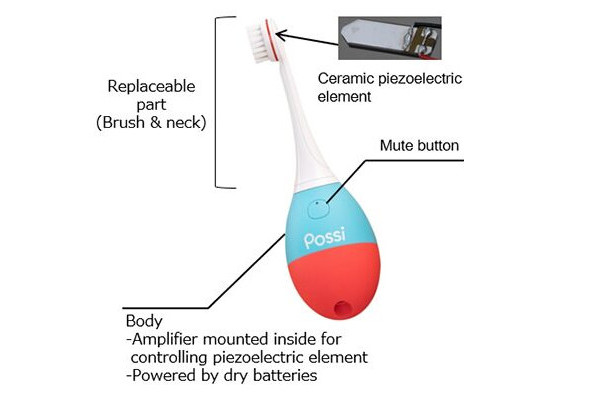 The key idea of Possi is to make use of its proprietary ceramic piezoelectric element embedded in the brush head that converts electric signals into vibrations. This makes it possible to transmit audio without relying on external speakers. The advantage of utilizing piezoelectric technology is that only the child can hear the sounds emitted and the sound waves get stopped once the point of contact is lost with the child's teeth.
The makers of Possi toothbrush claim that the brush is meant to be the parent's final round of brushing, once the kids are done with their own attempt of brushing the tooth. The form-factor of the brush is round and with a candy themed coat of paint, the brush indeed looks attractive.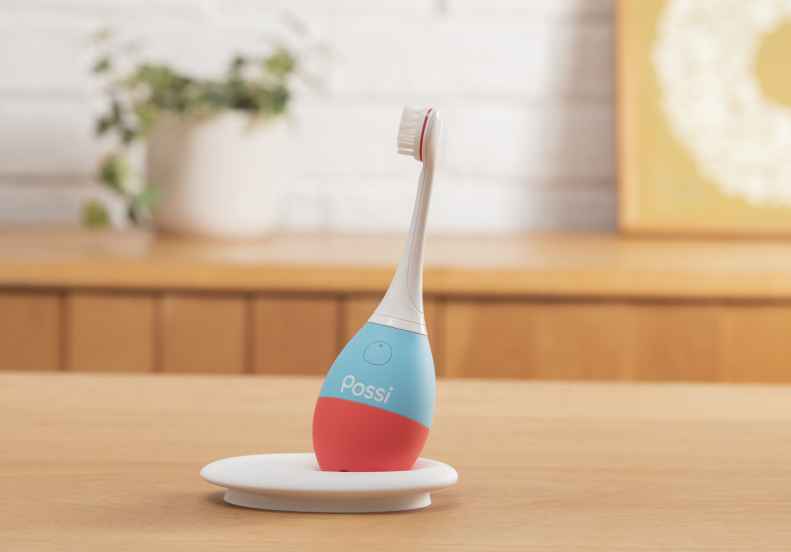 Possi uses two AA batteries that would offer up to one month of battery life if the brush is used on an average of two minutes per day. As of now, the brush is available only in Japan and is priced at 14,800 yen which roughly translates to Rs. 9,450. It is being sold through First Flight, Sony's crowdfunding and e-commerce platform. If everything goes well, shipments of Possi will begin by March 2020.
The music can be played from any device that supports a 3.5mm headphone jack by making use of the audio cable provided with the brush. We do think that support for Bluetooth connectivity would have been a nice addition, but unfortunately, that is not present here. Hopefully, we would be seeing Bluetooth versions of this musical toothbrush in later product design upgrades. So, what are your thoughts on Possi? Tell us in the comments.
---