One of the biggest things PC gamers all over the world look forward to is the coveted Steam Summer Sale that brings massive discounts on hundreds of games. This year is no different. Steam Summer Sale 2021 has officially kicked off this weekend and will run until 8th July. And there is a chock full of games worth getting during the Steam Summer Sale. However, we understand that going through the entire collection can be tiresome. So we did it for you instead. Yeah, we have compiled a list of the best Steam Summer sale deals you will find on the platform. Check it out and get gaming.
Best Steam Summer Sale Deals You Should Check Out (2021)
We have divided the list based on the type of games. So depending on what kind of gamer you are, use the table below and jump to your favorite section. Pro Tip: Don't forget to check out the sweet discounted bundles below.
Games You Can Play with Friends
Online gaming has immensely increased in the last few years. With features like Steam Remote Play, the process has gotten even easier. So if you're a gamer who wants some new games to play with friends, check out these Steam Summer Sale deals below.
1. Among Us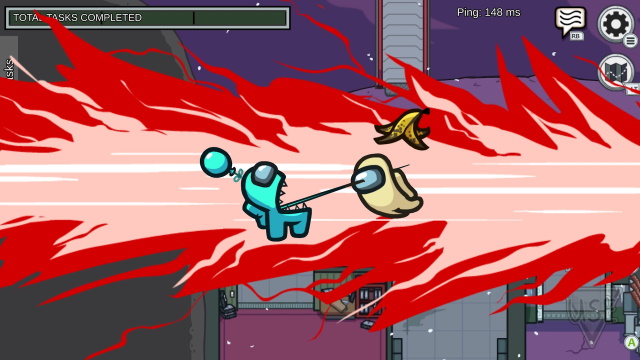 What else did you think we were going to start out with? Among Us remains of the best online co-op games you can play with your friends. For those unaware, Among Us is a co-op cloak and dagger game that puts up to 15 players on a spaceship.
The crewmates must complete the tasks assigned to them, but there's a catch. There are impostors on board whose only job is to cause chaos and kill the crewmates. If you want to ruin your friendships, we recommend picking up Among Us during the Steam summer sale. You could hop onto one of these Among Us Discord servers to find new friends and betray them in-game.
Get Among Us (20% Off)
Standard Price: $4.99
Discounted Price: $3.99
2. Sea of Thieves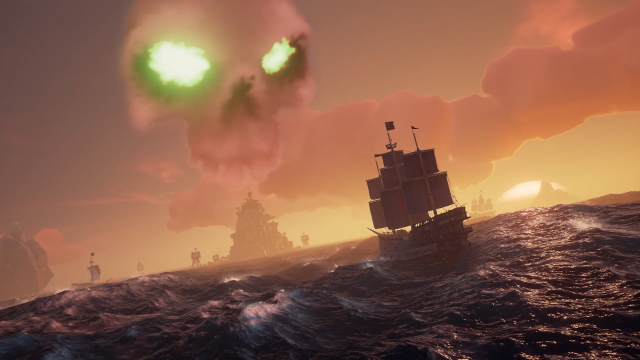 If you are among the lot who fantasized about sailing the high seas and becoming a pirate with your mates, Sea of Thieves is one of the best games to get during the Steam Summer sale.
This online co-op adventure makes players pirates and sets them loose on a map full of possibilities. You can go at it solo or band up with your friends and sail a ship while braving threats in the form of other real-life players. There are also various quests that add around 30 hours of extra gameplay to Sea of Thieves. Moreover, there's a brand new Jack Sparrow storyline in the game. So get Sea of Thieves and sail away.
Get Sea of Thieves (33% Off)
Standard Price: $39.99
Discounted Price: $26.79

3. Project Winter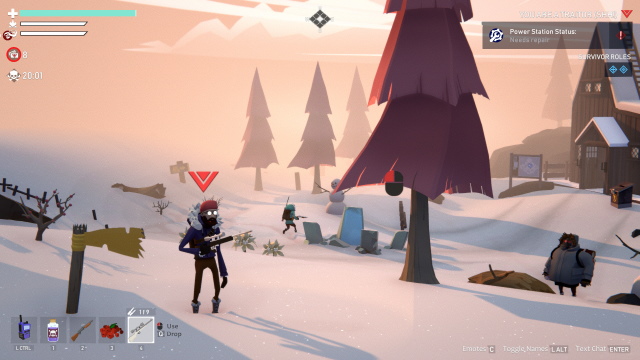 Based on a similar concept as Among Us, Project Winter puts players in a group of eight, trapped in a snowy wasteland without help. The survivors must complete a series of objectives to call rescue vehicles and escape this snowy hell.
However, as granted, there are Traitors whose job is to use the crates around them to gain an advantage over survivors and kill them. Bringing with it a change of scenery, harvesting mechanics, and a heightened sense of social deception, Project Winter is a worthwhile deal for players who are tired of Among Us.
Get Project Winter (55% Off)
Standard Price: $19.99
Discounted Price: $8.99

4. Hunt Showdown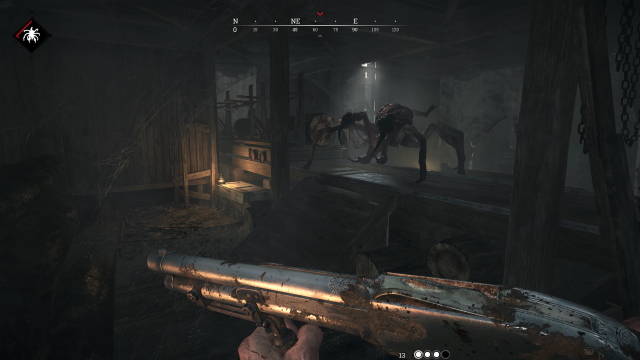 Taking a step in a monstrous direction, Hunt Showdown is a game set in 1895 where you are a Hunter tasked with killing monsters who inhabit Louisiana Bayou. The game supports up to 12 players in a single match and features various modes that task you with bounty hunting, where you seek and kill monsters that are truly terrifying.
However, Hunt Showdown adds extra tension to the match in the form of other players who try to steal your bounty and ruin your hard work. Hunt Showdown is a game that requires organized teamwork and a strong heart. Go hunting if you dare.
Get Hunt: Showdown (50% Off)
Standard Price: $39.99
Discounted Price: $19.99

5. Dead by Daylight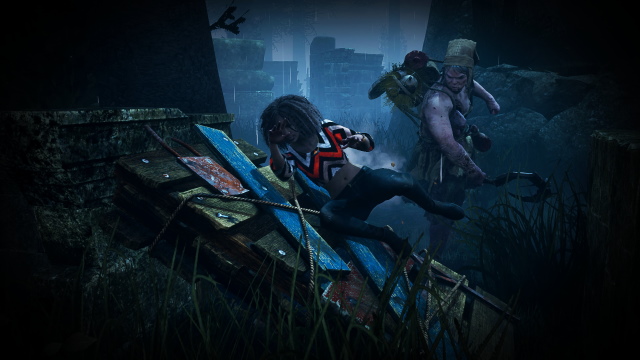 Better not make a sound if you want to survive in the world of Dead by Daylight. This five-person team horror game puts a twist on escaping by making one player a savage killer and others as survivors.
Placed on different deceitful Killing Grounds, the survivors can either work together and escape or offer their teammates up to the killer for mercy. The procedurally generated levels in Dead by Daylight ensure that no object is in the same place as the last map, and players are always on their toes. If you are looking for goosebumps, you will find them here. Definitely check out Dead by Daylight in this year's Steam Summer Sale.
Get Dead by Daylight (40% Off)
Standard Price: $19.99
Discounted Price: $11.99

6. Rust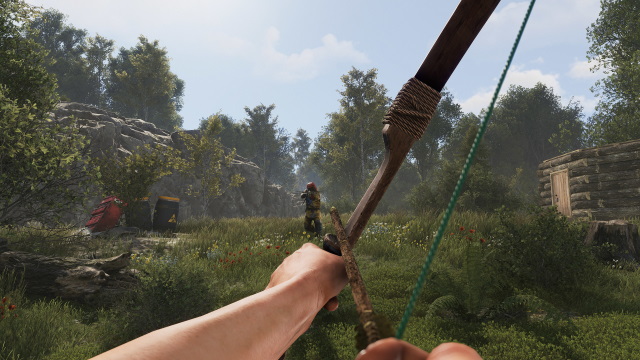 Rust takes survival in a more gruesome direction and forces players to make ugly choices to stay alive. The game spawns players on an island with just a rock. The aim of the game is simple – Survive. Forced to start from scratch, you must slowly progress by first meeting basic needs like hunger and thirst and make your way to creating a stronghold and, of course, automatic weapons.
However, Rust doesn't make it easy since the island is populated by other players of different levels who can destroy anything. So if you are thinking logging off in a makeshift shelter is the way to stay safe, you might be sorely surprised the next time you log on. Get Rust during the Steam Summer Sale for a true survival experience.
Get Rust (50% Off)
Standard Price: $39.99
Discounted Price: $19.99

Single-player Adventures
Jumping into the world of single-player games, the titles listed are more than just stories. They are whole experiences that you must live through at least once. So if you are looking for good single-player games, this year's Steam summer sale has some amazing options.
1. Red Dead Redemption 2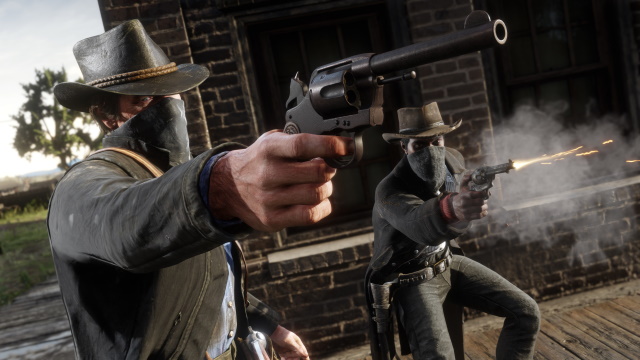 The prequel to highly acclaimed console starter Red Dead 1, Red Dead Redemption 2 puts players in the shoes of Arthur Morgan, the story's protagonist and a high-ranking member of the Van der Linde gang living in an age where the Wild West is evaporating. Arthur is a cowboy, one who is hell-bent on being loyal to Dutch Van Der Linde, the man who raised him and taught him everything. The plot of Red Dead Redemption 2 revolves around loyalty and how easily it can be exploited by people.
Red Dead Redemption 2 is a worthwhile game to pick up during the Summer Sale for many reasons. Whether it is the multi-layered story that will have you sobbing towards the end or the graphics that transport you to 1899 America, this game is a work of art. For players who want to pick up a rich story game and have a great time, go for Red Dead Redemption 2.
Get Red Dead Redemption 2 (33% Off)
Standard Price: $59.99
Discounted Price: $40.19

2. A Plague Tale: Innocence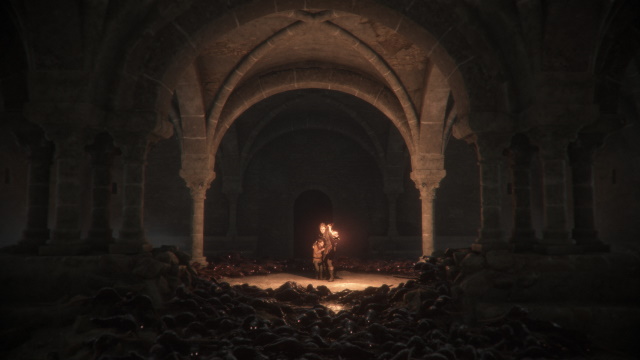 If you want to get your heart broken and experience a flurry of other emotions, well, A Plague Tale: Innocence will do just that. Set in 1349 France's black plague, the game follows young Amicia and her little brother Hugo as they struggle to survive.
Hunted by Inquisition soldiers and surrounded by deadly swarms of rats that infected Europe during that time, A Plague Tale introduces the players to many characters and immerses them in a gameplay that is a good combination of action and adventure. If you end up picking up this game, your experience will be two-fold as a sequel called A Plague Tale: Requiem is set for release in 2022.
Get A Plague Tale Innocence (75% Off)
Standard Price: $44.99
Discounted Price: $11.24

3. Resident Evil 7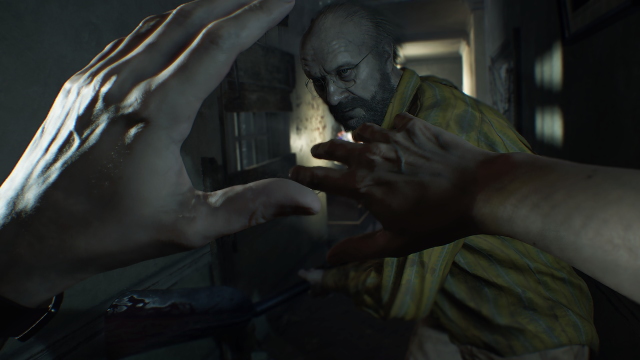 A major installment in the Resident Evil franchise, Resident Evil 7, brought back the horrifying true survival horror elements into the game and defined first-person survival horror. Set in rural America, the game follows Ethan Winters and his quest to find his missing wife Mia, whom he thought dead.
The journey leads Ethan to a plantation in Louisiana where he is trapped by Jack Baker and his family and the nightmare beings. RE7 uses a first-person perspective and showcases extreme gore and horror. It includes terrifying creatures that don't seem to die while having Ethan manage a meager amount of ammo for his weapons. Resident Evil 7 is currently at 67% off at the Steam summer sale and one you should go for right now.
Get Resident Evil 7 (67% Off)
Standard Price: $29.99
Discounted Price: $9.89

4. Disco Elysium – The Final Cut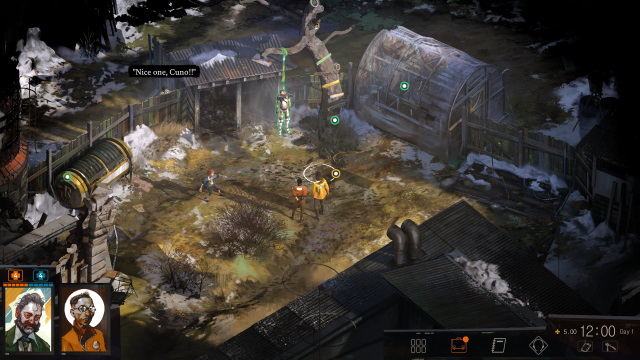 One of our personal favorites, Disco Elysium, is unlike any other roleplaying game you will experience. You play a detective with a unique skill system at his disposal trying to solve a murder case. The world of Disco Elysium is a vast one, full of characters with complex emotions and voice acting that will awe you.
The game, in part, plays out like an interactive novel that lets you explore around the map and highlights the views of the characters around you. Furthermore, you can mold your own detective as you wish. Solve a murder case, beg for money, take bribes, and indulge in drugs, among other things. It's all on you. Check out Disco Elysium if you are in the mood to play a good RPG game.
Get Disco Elysium (35% Off)
Standard Price: $39.99
Discounted Price: $25.99

5. Sekiro: Shadows Die Twice – GOTY Edition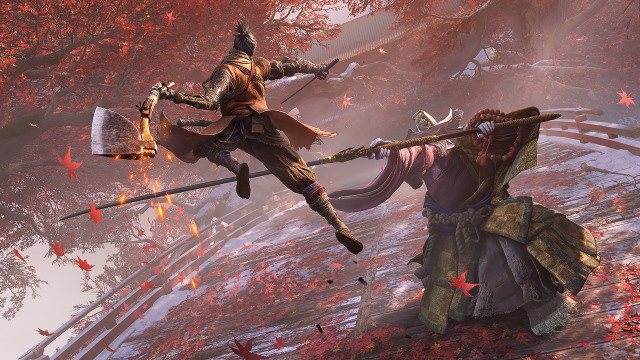 Dark Souls veterans and general gamers who like a pure challenge will naturally gravitate toward Sekiro. Set in 1500s Sengoku Japan, you are the one-armed wolf, a warrior brought back from the brink of death. When your lord is captured and your honor is in danger, you must fight bloody and take on various enemies who will not let up, including the Ashina Clan.
Sekiro is a game full of dangerous enemies, an amazing combat system, and graphics that show Japan in all its glory or gory in this case. If you have ever wanted to feel like a Samurai while dying constantly, Sekiro gets you pretty close. Pick up a copy and let us know how you find it.
Get Sekiro: Shadows Die Twice (50% Off)
Standard Price: $59.99
Discounted Price: $29.99

6. Hades
Widely praised as one of the best roguelike games, Hades is a dungeon crawler focused on Greek mythology. You play as Hades' son Zagreus, the prince of the underworld who is hell-bent (heh) on escaping his father's kingdom. Developed by Supergiant Games, the studio responsible for games like Bastion and Transistor, the game is a combination of all the good elements of its predecessors with an added rich story and interesting combat elements.
Hades contains thousands of build options as players create their own build set full of abilities and weapons. Like all roguelikes, Hades will have you dying over and over again, but with the help of gods like Zeus, Athena, and Poseidon, you will come back stronger every time. Roguelike fans should definitely get Hades this sale.
Get Hades (30% Off)
Standard Price: $24.99
Discounted Price: $17.49

7. Horizon Zero Dawn Complete Edition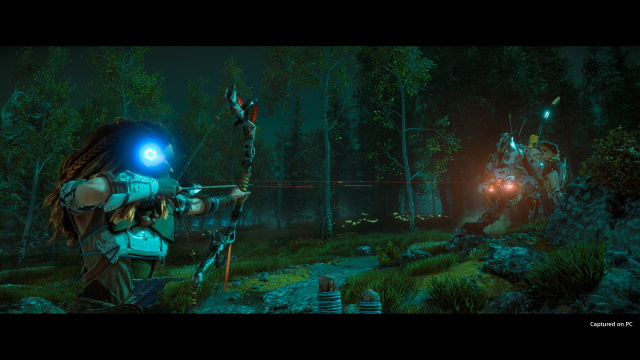 One of the most awaited PC ports of 2020, Horizon Zero Dawn, is an action role-playing game developed by Guerrilla Games, the same company behind the Killzone franchise. Zero Dawn follows Aloy, a huntress who lives in a post-apocalyptic world where human progression has been thrown centuries back, and technology is once again a thing of the past.
Hybrid machines that come in all shapes and sizes now rule the world. Cast out from her tribe at birth, Aloy has been raised by Rost, another outcast. The story of Horizon Zero Dawn follows Aloy and her journey into surviving and finding out what happened to her ancestors called the Old Ones. Horizon Zero Dawn is an ever-popular RPG game that has a sequel coming. So pick up this beautiful game during the Steam Summer sale.
Get Horizon Zero Dawn (40% Off)
Standard Price: $49.99
Discounted Price: $29.99

8. Outer Wilds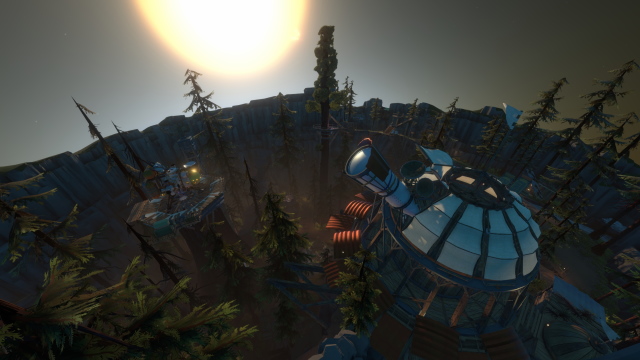 One of the most critically acclaimed games of its year, Outer Wilds is an action-adventure game where we play as the newest recruit of the Outer Wilds program and are searching for answers. Outer Wilds is based on a 22-minute space-time loop that ends when the sun explodes.
However, every time the loop ends, we get to keep the knowledge we have earned for further exploration. The world of Outer Wilds is a beautiful scary one that packs hidden locations and weather effects in an ever-shifting landscape. If you are one for space exploration in singleplayer, listen to the reviews and the low price tag and buy it already.
Get Outer Wilds (40% Off)
Standard Price: $24.99
Discounted Price: $14.99

9. Titanfall 2 Ultimate Edition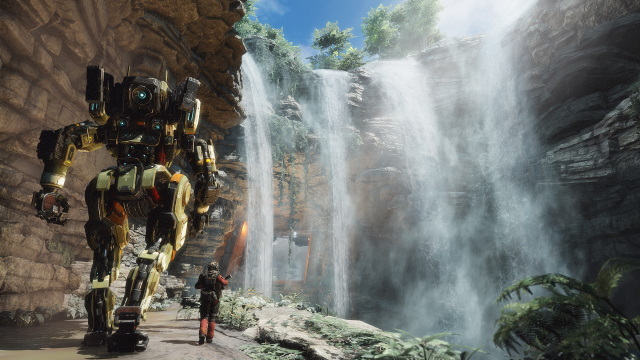 Even though Titanfall 2 is a few years old now, the game maintains a religious following through gamers worldwide. Titanfall 2 is a first-person shooter sequel to the multiplayer-only Titanfall. Set in a world where soldiers control Titans (giant exoskeletons), we play as Jack Cooper, a soldier from the Frontier Militia. After Cooper is saved by his mentor, who dies in the process, Cooper gets his Titan BT-7274.
Cooper and BT's shared journey and an intense friendship form the crux of the story. Titanfall 2's gameplay is an enhanced mix of FPS shooting and parkour action combined with an arsenal of weapons that cause immense destruction. However, what takes it away is the rich story and the attachment you will feel to BT in the game. Standing proud in 2021, Titafall 2 is a definite buy you should make this Steam summer sale. Trust Us.
Get Titanfall 2 (80% Off)
Standard Price: $29.99
Discounted Price: $5.99

Steam Summer Sale Insane Bundles
This year's Steam Summer Sale has something for every type of gamer. Therefore, if you are looking to save big by buying games in bulk, check out these cost-effective bundles.
1. Wolfenstein Alt History Collection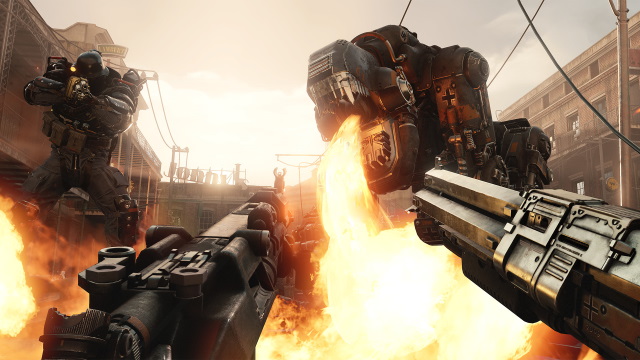 The Wolfenstein bundle is perfect for gamers wanting to get into the amazing world of Wolfenstein. The Alt History collection is an all-in-one bundle that contains four games, each connected to a central storyline. Set in an alternate history where Nazis succeeded in world domination, you will play B.J. Blazkowicz, a Jewish American Army Captain. He is set on defeating the Axis Powers and destroying the central villain of the series, Adolf Hitler.
The Wolfenstein bundle packs over 35 hours of gameplay, with the story starting during the 1940's war and going all the way through the 1960's Nazi empire. If you've always wanted to try your hand at killing Nazis, now's your chance.
Get Wolfenstein Alt History Collection (86% Off)
Standard Price: $109.96
Discounted Price: $15.80

2. Bioshock: The Collection
Developed by 2K Studios, the world of Bioshock takes players to the cities of Rapture and Columbia. Remastered in Full HD, the collection contains all three Bioshock games that have been loved by gamers across the world, along with DLCs. Bioshock 1 will have you play as Jack, a man whose airplane crashes in the ocean and leads him to the underwater city of Rapture.
Bioshock Infinite revolves around a former Pinkerton Booker DeWitt and his quest to find a woman known as Elizabeth. The world of Bioshock is a bendy one that will have you fighting terrifying sisters in Rapture or battling a giant eagle up the skies of Columbia. Fans of the steampunk genre looking for an immersive story should check out the Bioshock collection this sale.
Get Bioshock: The Collection (80% Off)
Standard Price: $59.99
Discounted Price: $11.99

3. Metro Saga Bundle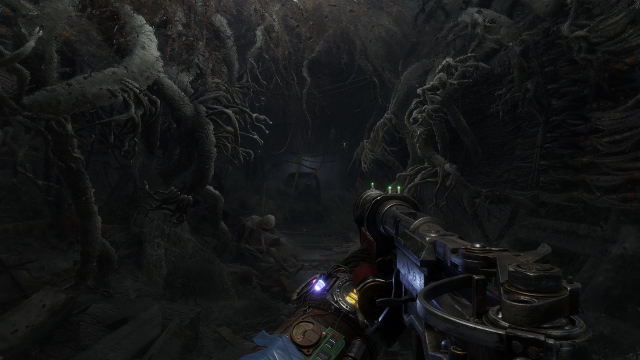 Based on writer Dmitry Glukhovsky's work, the Metro series is a survival horror game set in post-apocalyptic Moscow. After nukes fell from the sky in 2013, Earth's surface became uninhabitable. Starting in Moscow underground, where humanity now lives, the player is put in the shoes of Artyom, a soldier determined to save his station from an imminent threat.
The world of Metro is full of hostile mutants and humans, with the gameplay being a mix of intense survival horror and plenty of action. The Metro Saga contains the remastered versions of all the Metro games, and all are connected through a central storyline that beings at Metro 2033 and ends at Metro Exodus. If you want to experience a harrowing story while being scared out of your wits, consider getting this bundle.
Get the Metro Saga Bundle (74% Off)
Standard Price: $104.96
Discounted Price: $27.48
4. Dishonored Complete Collection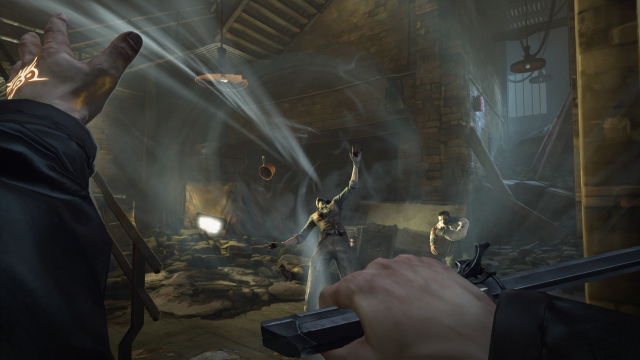 The series that put Arkane studios on the map, Dishonored is also set during the time of the black plague and takes place in Dunwall. You are Corvo Attano, bodyguard to the Empress and her most trusted confidante. After Corvo fails to stop her assassination, he is framed for her murder and destined to death. The story of Dishonored is based around Corvo clearing his name and making his way to the late Empress' daughter Emily Kaldwin.
Blessed by the supernatural powers of The Outsider, the Dishonored series is one based on stealth and deceit. The game's outcome is based on the level of violence you commit. So you can go all out or stay your blade for a good or a bad ending. The Dishonored bundle contains the original Dishonored and the sequel, along with a few DLCs. Do check out the Dishonored collection for a good old revenge story at this Steam Summer sale event.
Get Dishonored Complete Collection (70% Off)
Standard Price: $79.99
Discounted Price: $23.99

5. Halo: The Master Chief Collection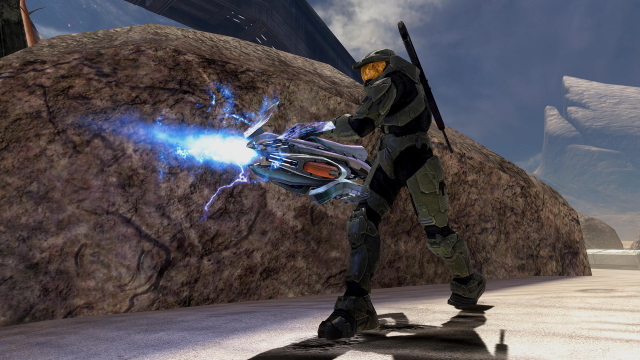 The series that defined the console age, Halo is a series of games interspersed across various storylines and characters. The science fiction series largely focuses on Master Chief, a Spartan supersoldier trained from childhood for combat. The storylines of Halo focus on Master Chief's battle against human insurgents and an alien legion of various races known as the Covenant.
The Master Chief Collection also contains Halo Reach, which serves as a prequel to the original trilogy and gives more insight into the world of Halo. So if you have always wanted to get in the world of Halo, the collection is flat 50% off. Check it out below.
Get Halo: The Master Chief Collection (50% Off)
Standard Price: $39.99
Discounted Price: $19.99

Bonus: Other Amazing Games You Can Buy in Steam Summer Sale
While the above games are one the best deals you can get, we dug a little deeper for you and made a small list of other amazing deals you can check out.
Amazing Discount Deals During Steam Summer Sale
So that was our list of the best deals you will currently find on the Steam Summer Sale. It's a good year for gaming. With so many games announced at E3, it will only get better. Moreover, don't feel stuck if you don't like a game. It is incredibly easy to refund a game on Steam. Have suggestions for more games that we should add to this list? Let us know in the comments section below.