When you have a smartphone, you certainly use it for taking pictures. From the day camera became a part of handsets,it has been one of the most useful and widely used feature. A lot has changed in transition from feature phone to smartphone, and the camera is getting better day by day. Smartphone camera has now matched point and shoot camera quality in many means and users now opt to use their phone camera more than any portable camera.
Sharing and editing your pics on the go has become handy, just click, edit and share, a few taps needed. The camera interface and features play a dynamic role in rendering UI that makes taking pics easy. Apps can replace your camera UI giving it a complete makeover and easy to use.
Revamp the camera interface of your device with these cool camera apps for android.
1. Camera Zoom FX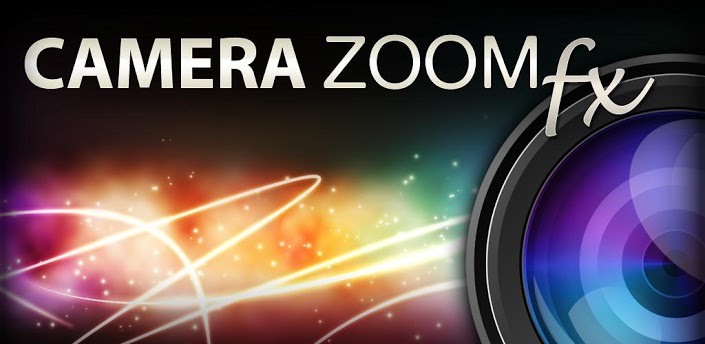 One of the oldest and most customizable android camera app on Google Play. Camera Zoom FX comes with some amazing tweaks like optical/digital zoom, burst mode with 10 shots/second, live effects, silent mode, settings, stable shot, voice activated shot, timer, collage, time-lapse. Camera Zoom FX comes with plenty of effects, frames, vignette effects, 10 presets, distortions, digital composites, props, cropping to any size, collage. Other new features are widescreen shot, geo tagging, full screen mode, and UI themes. Download packs to add new features are available on Play store.
Developer: androidslide
Availability: Paid on Google Play
2. Camera MX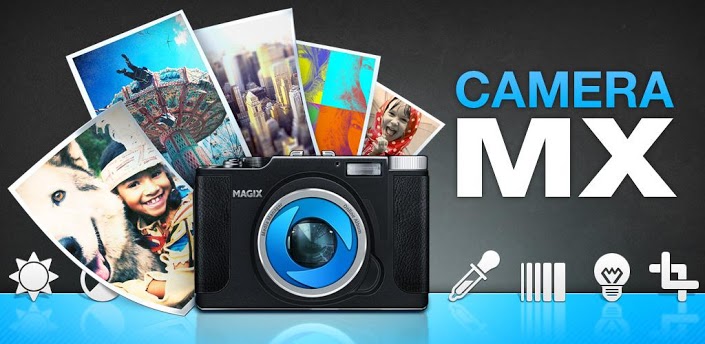 Camera MX is another powerful camera app with plenty of photo effects, you can combine photo effects while taking shots, you can shoot videos of any length, quick start, self timer, photo editing tools, geo tagging, sharing on social network, album view. Users can unlock more features like HDR, tilt shift and little planet.
Developer: Magix
Availability: Free on Google Play
3. FxCamera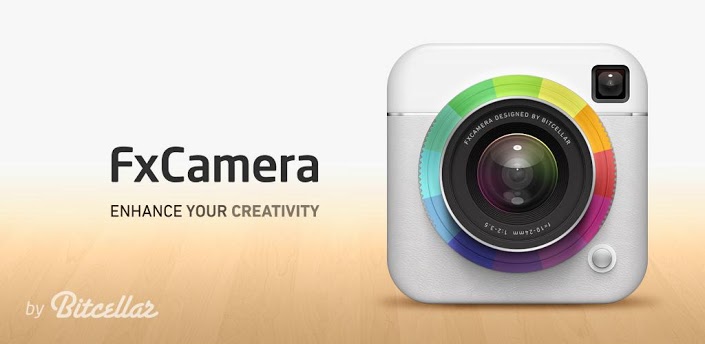 FxCamera is a creative and easy camera app for android. It supports over 30 different filters, and sharing options, FxCamera is handy. It supports custom designed filters, background colours and album view by importing all the images from camera roll.
Developer: Bitcellar Ltd
Availability: Free on Google Play
4. Vignette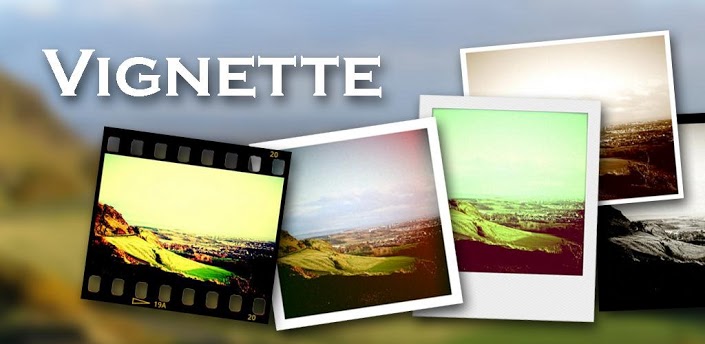 Vignette comes with over 70 customisable filters and 50 frame choices. Vignette supports many retro and vintage styles, styles from other camera applications in play store, photo booth, touch to focus, cross process,charcoal and tilt shift styles. Vignette also supports self timer, 10x digital zoom, geo tagging, use volume button as shutter, on-screen controls, launch from lock screen,remote shutter, time or date stamp pictures, optimised for underwater shots, sharing via 3rd party apps.
Developer: neilandtheresa
Availability: Paid on Google Play
5. Camera360 ultimate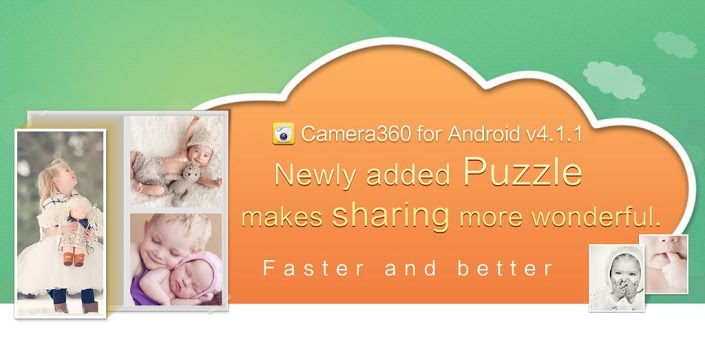 Camera360 ultimate is a free android camera app that provides most features that paid camera apps offer. Camera360 ultimate has 6 shooting modes, plenty of effects and filters, puzzle mode for photos, scenes. You can save all your photos with free cloud service by camera360, fast and secure. Easy share option allows you to share your pics on Facebook, Twitter and other social accounts.
Developer: PinGuo Inc
Availability: Free on Google Play
Image Courtesy: Google Play
SEE ALSO: 
Top 10 Alernative Web Browsers for Android
Top 5 keyboard Alternative Apps for Android
Image Courtesy: talkandroid.com