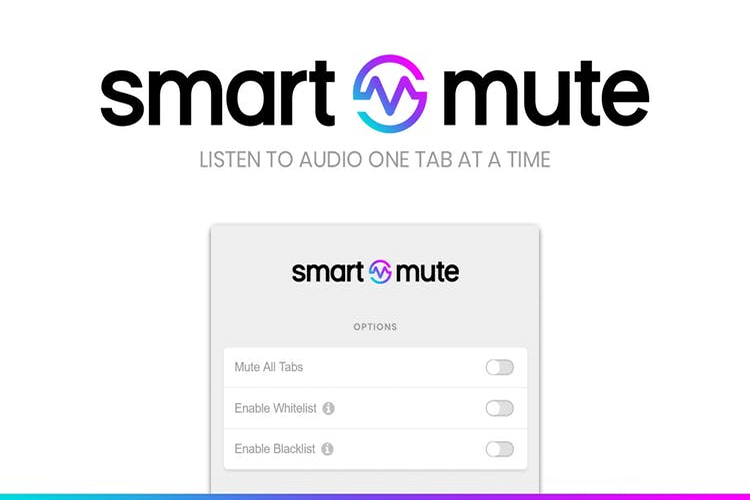 Getting bombarded with a lot of audio output from multiple tabs can be often frustrating especially when you're watching something that interests you. The sources of these multiple audio outputs are increasing day by day, thanks to smarter pop-up advertisements and inline video players that are taking over a lot of news blogs out there. Well, you can now eliminate all the unwanted audio by installing a Chrome Extension named Smart Mute.
As the name hints, Smart Mute mutes all the tabs other than the active tab which essentially means you can finally watch videos without getting annoyed by that pop-up advertisement that forces you to play a random game. However, the last active tab will keep playing the audio unmuted even if you switch to a tab which does not have audio content. You can also mute all the tabs if you want a moment of silence.
If you're someone who craves for some background noise while browsing the web, don't worry. Smart Mute has got you covered. It will allow users to whitelist certain websites so that they would be exempted from being muted.
On the other hand, you can also blacklist certain websites that have auto-play enabled by default so that those videos will always remain muted when you browse them. However, do keep in mind that you will have to let the extension read your browsing history.
"Smart Mute's Whitelist or Blacklist feature requires access to website URLs. This information is used to compare websites a user visits and those that are listed. Chrome limits the amount of accessible data from a users' browser for security purposes," reads the Extension's Chrome Web Store Page.
Also, you have the option to exclude pinned tabs from being muted. This way, you can get around with not having to grant additional permissions for utilizing whitelist and blacklist features. In short, this would act like a temporary but feasible solution if you're worried about your privacy.
So, what do you think of Smart Mute? Let us know in the comments.
Download Smart Mute
---