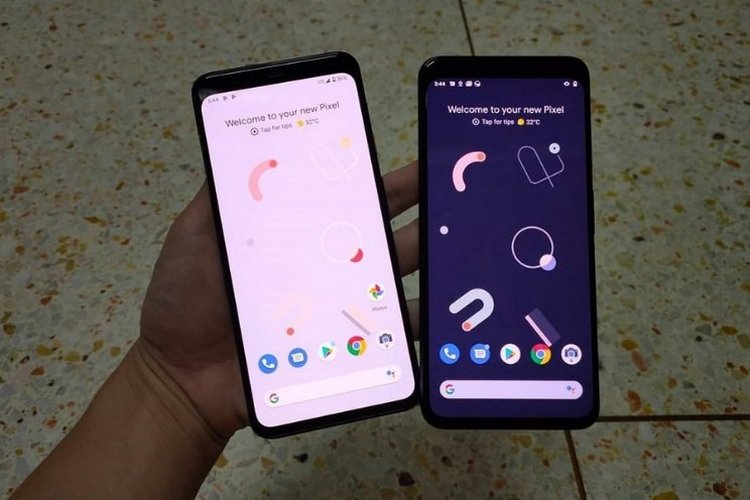 Expected to be released next month, the Google Pixel 4 and Pixel 4 XL are expected to ship with high-end specs, much of which have already been revealed courtesy of various leaks, rumors, and official confirmations from Google. Now, however, an AndroBench screenshot has seemingly revealed that the devices will only ship with UFS 2.1 storage instead of the new UFS 3.0 standard, which might be a bit of a disappointment for some potential buyers.
As can be seen from the screenshot below (via @ZyadAtlef), the Pixel 4 XL sequential read and write speeds owere apparently recorded at 655.57MB/s and 254.48MB/s, respectively, both of which seem more in line with the older standard, given that the UFS 3.0 storage in the OnePlus 7 Pro offers internal sequential read/write speeds of 1427.95MB/s and 381.68MB/s, respectively, on the same benchmark.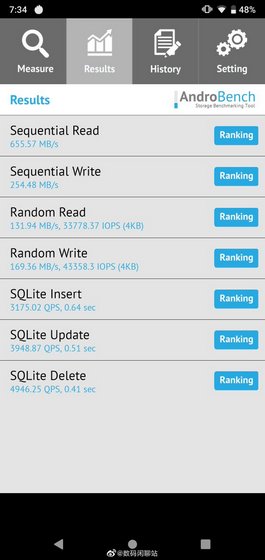 Do note that the aforementioned screenshot is yet to be verified by any reliable tipster, which means we'll still have to take the rumor with a pinch of salt for now. Be that as it may, it will be interesting to see if the Pixel 4 devices will, indeed, ship with the legacy standard, which might be a major disappointment for many buyers worldwide.
Meanwhile, Pixel 4 XL rumors turned into a deluge last week after a bunch of Vietnamese YouTube channels tech uploaded a series of hands-on videos that showed off the device in all its glory. The videos seemed to confirm a number of rumored features, including the Screen Attention mode, Ambient EQ and the 'Smooth Display' toggle to automatically switch between 90Hz and 60Hz refresh rates to maximize battery life. Another new video has since popped up, showing smooth, lag-free gaming on the upcoming smartphone.
Featured Image Courtesy: u/gooGof (via Reddit)
---