We're all waiting for Apple to launch the 2018 line-up of iPhones next month, and with all the leaks, we were expecting three new iPhones this year. Now, according to a report from Bloomberg, the Cupertino giant will indeed drop not two, but three iPhones this year, and all the three models are expected to come with bezel-less displays.
Bloomberg spoke to people familiar with the matter about the new iPhones and has come out with the report that the new iPhones will indeed come in three different sizes, offering a varied set of features at varying price points to appeal to a wider audience.
According to the report, the new iPhones won't make any major design changes, so much so that the people Bloomberg spoke to labelled this as an 'S year' for the iPhones — a term the company uses for iPhones that don't change much in the way of design and only upgrade the internal hardware of the phone.
There will be a bigger iPhone this year, with a display measuring in at 6.5-inches, a glass back and stainless steel edges, and will have an OLED display.
Then there'll be an iPhone X upgrade with a 5.8-inch display, with the same design and build as the current generation iPhone X.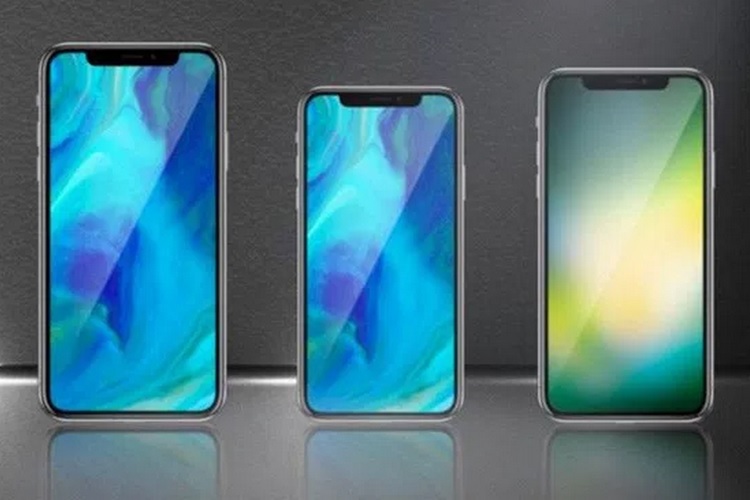 Last, the company is expected to release an iPhone X-like variant for what was last year's iPhone 8. This model will come with a 6.1-inch LCD display, an aluminum edges instead of stainless steel, and it'll come in a number of colors. This one will be the cheapest og the new iPhones.
All of the iPhones will come with Apple's new gesture based navigation, along with Face ID for secure unlocking of the phones.
Obviously, until the new iPhones are launched we can't confirm whether or not the new iPhones will indeed turn out the way the Bloomberg report has claimed. However, Bloomberg's iPhone related reports have always been accurate, and it leads us to think that this information is pretty much a confirmation of what to expect with the new iPhones this September. Now, we just have to wait for Tim Cook to actually announce them to the world.
---