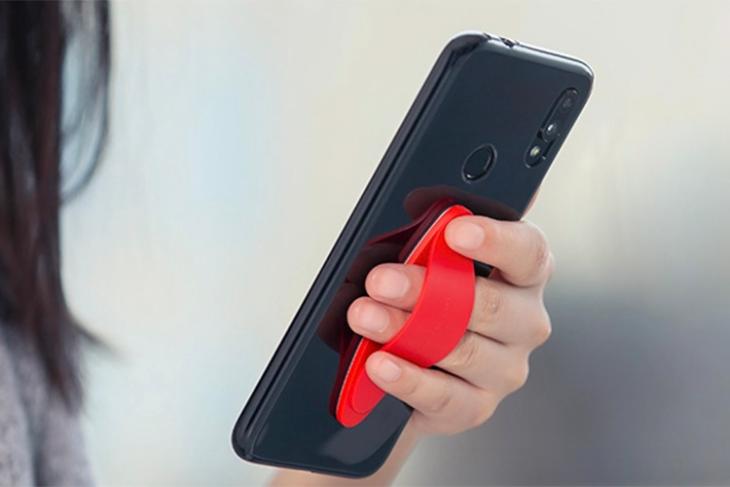 Chinese smartphone and accessories manufacturer Xiaomi sure makes a broad range of products. The company has now launched its new Mi Flex phone grip and stand in India for a price of just Rs. 149.
The Mi Flex is a tiny thing that attaches to the back of a smartphone, allowing the user to grip their phone better, without worrying too much about accidentally dropping their phone, especially if they're holding multiple objects in their hand.
It will also make it easier to use phones single-handedly and to take selfies without worries.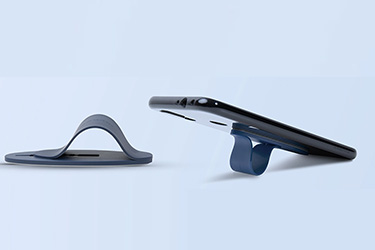 The Mi Flex also converts into a stand for the phone, so users can comfortably set their phone in landscape mode and watch their favourite videos without having to hold the phone in their hand. It's pretty cool.
The Mi Flex Phone Grip and Stand comes with three levels allowing users to set their phone in portrait or landscape orientation, at the angle most suitable to them.
The phone grip and stand is built out of TPU and uses strong 3M adhesive for added safety. The Mi Flex comes in three colours: Red, Blue, and Black, with matte finishes on each of them to make it look great on any phone. The product is available on Mi.com for Rs. 149 right now, so go ahead and grab it before it goes out of stock.
Buy the Mi Flex from Mi.com (Rs. 149)