Apple's compact iPhone SE is getting a much-needed successor very soon. It has been a year and a half since the original SE was released, and it's quite unusual from Apple to not refresh one of their iPhones on a yearly basis. Well, in 2018, it will get the love and attention it deserves as the iPhone SE 2 is all set to launch somewhere around March. The most exciting part about this upcoming iPhone is that it's going to be a "Made in India" smartphone, which is a pretty big deal as it significantly impacts the pricing. The smartphone is expected to be priced somewhere in the Rs. 30,000-40,000 bracket, which might give a hard time to some of the major players in the segment like OnePlus, Nokia, Xiaomi and more.
Although the iPhone SE 2 will likely stick to the iPhone 5-esque design featuring a compact 4-inch display with a resolution of 640 x 1136 pixels, the successor is expected to house at least an A10 Fusion chip, the same processor that powered the iPhone 7 and 7 Plus last year. Sure, it's also likely that Apple might choose to include the mighty A11 Bionic chip that's found on iPhone 8 and iPhone X, but I'm not being optimistic about it. Regardless, the A10 Fusion still manages to outperform every single Android flagship when it comes to benchmarks, and considering it only has to drive a lower-resolution display, the older chip will still be totally fine.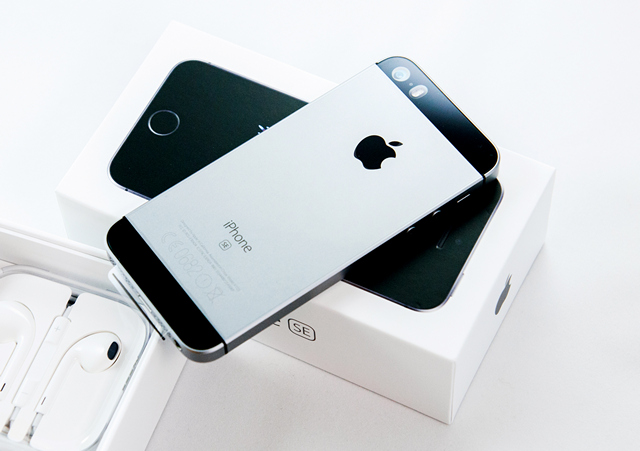 The iPhone SE 2 is rumored to feature a much better 12 MP camera, closer to the one on the iPhone 8 in terms of quality. You can expect Apple to add the same haptic home button that was introduced alongside the iPhone 7 and iPhone 7 Plus, instead of a physical button.  The phone will also pack 2 GB of RAM just like the iPhone 8 and a 1750 mAh to provide an all-day battery life under normal usage. So, in terms of sheer performance and camera, the compact iPhone SE 2 will be able to outperform almost every Android flagship that's out there on the market, staying true to "Bigger doesn't always mean better".
Our Indian consumers always wanted an affordable, yet powerful iPhone, and the upcoming "Made in India" iPhone SE 2 will deliver exactly that. This is why I think Apple could easily give a tough time to some of the biggest smartphone manufacturers in the country with the iPhone SE 2. You're essentially getting one of the best performing smartphones in the market for a fraction of the iPhone 8's price tag. Sure, it's true that people who want a bigger display will likely choose a OnePlus 5T or Mi Mix 2 over the iPhone SE, but people who want to experience an Apple device and its iOS ecosystem without burning a hole in their wallet will certainly go for the compact and powerful iPhone SE 2 over any other smartphone.