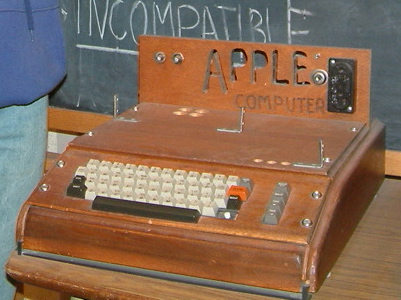 36 years ago, Today, Two guys with the same first (nick) name "Steve", Steve Jobs and Steve Wozniak founded Apple which revolutionized the era of Personal computers and Mobile phones.
From just a consumer electronics company, Apple has turned in to a representation of a lifestyle or culture.
But let's see how far Apple has come up from what is was to what it is now in Business (Monetary) terms,
Apple's Start 
In order to raise enough money to buy parts and build the first few orders of the Apple I, Steve Jobs sold his Volkswagen van and Wozniak, then an HP employee, sold his Hewlett-Packard 65 scientific calculator for $500.
In 1976, a scientific calculator was as costly as today's laptop, and the HP-65 was in fact marketed as "the smallest programmable computer ever."
Apple in 2012
In 2012, Apple's earning is breaking all the records leaving all its competitors behind. Here we have recent data revealed by company in its fourth Quarterly earning reports 0f 2011.
1.  Apple's revenue is now Double Microsoft's ($46 billion versus $20.9 billion).
2.  In terms of revenue, Apple's iPhone alone is now bigger than Microsoft.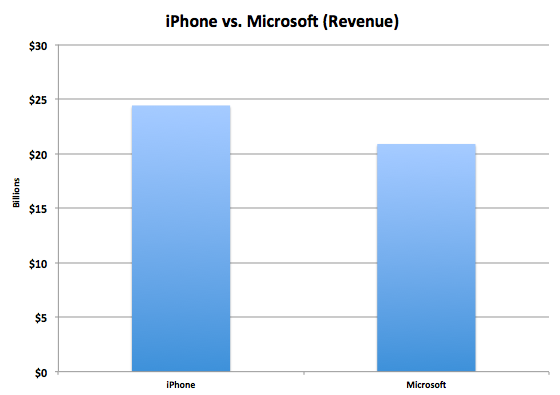 3.  Apple is now the world's largest smartphone maker, beating Samsung.
4.  Apple now has $97 billion in cash on hand.
5.  Facebook IPOs expected market valuation is $100 billion. That will be less than Apple's cash on hand.
6.  Apple could buy Twitter ten times over with its cash.
We wish a very Happy Birthday to Apple.