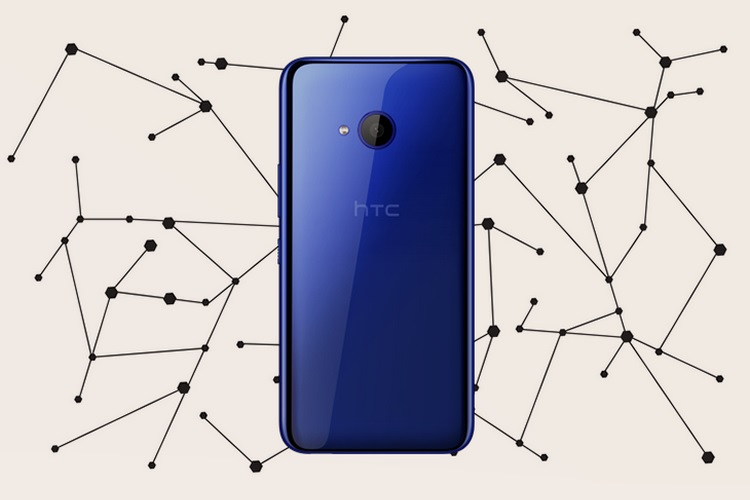 Earlier in May, HTC announced that the company is developing a blockchain-powered Android smartphone called 'Exodus', that will come equipped with dedicated hardware and universal wallet support for cryptocurrency transactions and running decentralized apps. It now appears that the smartphone is not just a development project, instead, it will be officially unveiled soon and become available in the third quarter of 2018.
HTC's Chief Crypto Officer, Phip Chen, has revealed that the HTC Exodus will be available to early adopters in Q3 2018 and will be up for purchase on a wider scale in the fourth quarter.
In an interaction with The Verge, Chen revealed that the HTC Exodus will be priced somewhere around the Finney's $1,000 price tag, which is claimed to be the world's blockchain powered smartphone developed by a Swiss startup called Sirin Labs. Chen later added that the HTC Exodus won't be limited to its home market in Taiwan, but will also make it to the international market because the company is betting it big on the success of Exodus, which can lay the groundwork for a whole new platform for blockchain powered smartphones.
"I want to say it will be available definitely everywhere outside of China. China has different rules, everywhere from regulations to how Android even works in China", Chen said upon being enquired about the HTC Exodus' availability in China, the world's largest smartphone market.
"The Exodus will feature a cold storage wallet to keep cryptocurrencies offline and safe from cyberattacks, and to support decentralized apps", Chen was quoted as saying by DigiTimes.
He also revealed that HTC is working with Bitmark and a few over developers in the domain to build related software products for creating a crypto-smartphone ecosystem, however, he refrained from providing details about the Exodus' specs.
The company is also developing a blockchain game called CryptoKitties, that will let players store digital crypto assets and will first be released on the U12+ flagship before making its way to the Exodus after it is unveiled.
---