One of the most exciting and best features of iOS 17 is the new StandBy mode on iPhone. The brand-new StandBy mode turns your iPhone into a smart display when placed in landscape mode during charging. It allows you to see the current date and time, incoming calls, Siri responses, and other glanceable information in a new full-screen experience. It's just perfect for your desk, nightstand, or kitchen counter. You can also get weather updates and check out the latest sports scores even when your iPhone is at a distance. In short, this iOS 17 feature smartly lends more functionality to your iPhones when they're charging and not in use.
In this hands-on guide, we will show you how to enable and use StandBy mode on iPhones. We will also explain how to customize StandBy mode on your iPhone, so let's get going!
How to Use StandBy Mode in iOS 17
1. The StandBy mode is enabled by default in iOS 17. But, head to Settings -> StandBy and ensure the toggles are turned on.
2. Now, place your iPhone horizontally on any wireless/ MagSafe charger. You can also connect your iPhone to a wired charger and place it in Landscape mode. Make sure your iPhone's display is locked.
4. Then, iOS 17 StandBy mode will be enabled automatically on your iPhone. You will see a welcome screen when you're using this cool feature for the very first time.
5. At first, you will see the default StandBy mode that displays an analog clock and a calendar widget, showing the current date and time. You can customize this view with the available options (more on this below).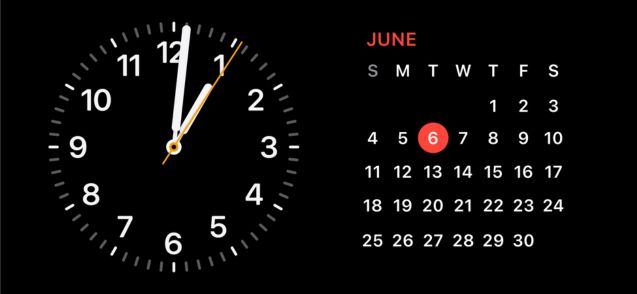 6. Since the iPhone 14 Pro and 14 Pro Max have an always-on display, StandBy mode is available all the time when your iPhone's screen is off and it is charging in landscape mode.
7. For other iPhones that support iOS 17, the screen turns off after 20 seconds. You have to tap the screen to bring up the StandBy view again.
If the iOS 17 StandBy mode is not working for you, check out our article. In here, we have enlisted the ways to fix StandBy not working on iPhone.
How to Customize StandBy Mode in iOS 17
You can customize StandBy mode on iPhone by adding different widgets & photos and changing the clock styles. The StandBy mode also supports Siri, incoming calls, live activities, larger notifications, and more. Here are the different ways to customize StandBy in iOS 17 on iPhone.
How to Add widgets to StandBy Mode
1. By default, the StandBy feature will show you the analog clock and calendar widget. You can swipe up on either of them to change the view. For example, you can choose to display stock information, weather updates, reminders, upcoming events, or control your HomeKit devices from StandBy mode.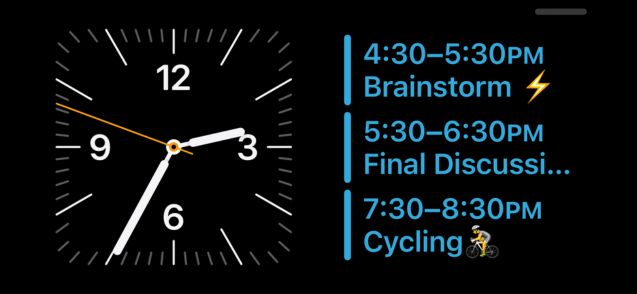 2. Next, you can press and hold either of them (clock or calendar) to add or remove StandBy widgets.
3. To remove a widget, hit the '-' icon on the top-left of the widget.
4. To add a new widget in its place, tap the '+' icon at the top left.
5. Then, choose from the widget suggestions in the left pane or find your favorite widget using the search bar at the top.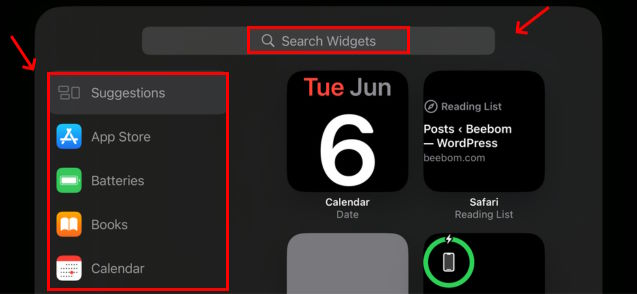 6. You can also create widget stacks to access multiple widgets with up and down swipes in StandBy mode.
7. Moving on, you can swipe left on the StandBy view to see all available screens.
8. The first swipe left will show the Photos StandBy view in iOS 17. It displays photos and videos from the Photos app on your iPhone.
How to customize StandBy Clock Face on iPhone
The next swipe left in StandBy mode will show you a full-screen clock, which is customizable. You can choose from among five different clock style at the moment. Here's how:
You can simply swipe up and down on the current clock style to change it. Alternatively, just press and hold on the clock style to see all available options. Choose your preferred clock style and tap Done to apply the change.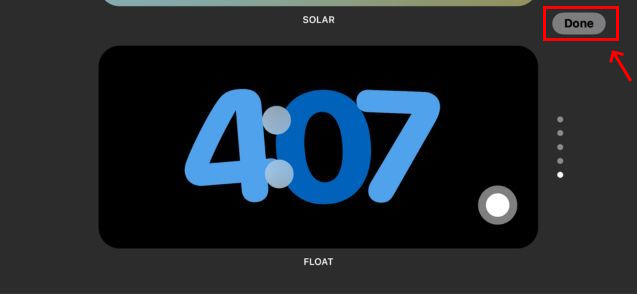 This latest iOS 17 feature remembers your preferred view. Also, on Always-On-Displays, iPhone StandBy will automatically dim to red at right so it doesn't disturb your sleep. If you don't want to receive notifications while your iPhone is in StandBy mode, go to Settings -> StandBy and turn off the toggle for Show Notifications.
How to Disable Standby Mode on iPhone
To disable this feature, go to Settings -> StandBy on your iPhone. Here, turn off the StandBy toggle.
Frequently Asked Questions
How do I turn On StandBy on my iPhone?
On iOS 17 supported devices, StandBy mode is automatically enabled by default. To access this feature, you just need to charge or dock your iPhone to a wired or wireless charger in landscape mode.
Does my iPhone support StandBy?
All iPhones running iOS 17 support StandBy. So, if your iPhone supports iOS 17, it will support StandBy but it won't be always on like on iPhone 14 Pro and 14 Pro Max. For reference, iPhone XR and newer models support the latest iOS update.
Which iPhones have StandBy mode?
All the iPhones with iOS 17 have a StandBy mode that turns your phone into a smart display to show the date & time, reminders, upcoming events, or control your HomeKit devices when the iPhone is charging in landscape mode.
Where is StandBy mode on the iPhone?
StandBy mode is enabled automatically when you charge an iPhone (running iOS 17) in landscape mode with display locked. You can find this feature in Settings -> StandBy.
How do I turn Off StandBy on my iPhone?
Open Settings > StandBy and turn the slider off.