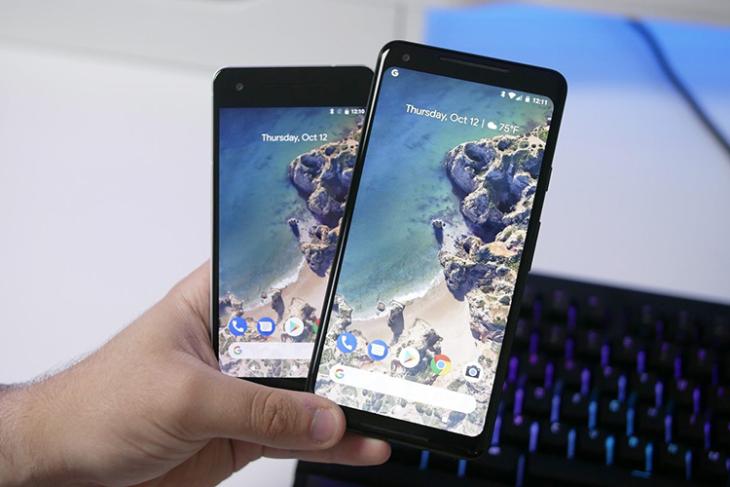 March is here, and with every new month, come new patches for Google's Pixel and Nexus lineup of smartphones. As expected, the company has posted both the system images as well as the OTA files on their official website, allowing users to update to the latest patch in no time.
Interested users can head over to the Google Developer site for the OTA images or the complete system images. Do note that while system images can be flashed on top of anything, it does require the device to have an unlocked bootloader. On the other hand, an OTA update doesn't require any such things and can be directly flashed on the previous version to install the new patches.
Correspondingly, the security bulletins are also live alongside the update files, and you can check out both the main security bulletin, and the Pixel-specific bulletin lists fixes for Google's hardware. For the Pixel devices, this is the main changelog for users from the March update:
Improve screen wake performance with fingerprint unlock (Pixel 2, Pixel 2 XL)
Improve audio performance when recording video (Pixel 2 XL)
Improve crash reporting (Pixel 2, Pixel 2 XL)
All the Pixel devices are running on Android 8.1 Oreo, and have their March OTAs available, except for the Pixel C tablet, which is still in line for its March update. Furthermore, the Pixels have a single build this month (OPM1.171019.021), so there are no carrier-specific builds that one needs to worry about. On the other hand, the March updates for the Nexus 6P and 5X are carrier dependent, and so users are advised to select their images carefully.
As always, for those of you who are not that impatient, the OTA files should be delivered to your device via the standard system update process, so you can always wait for that.