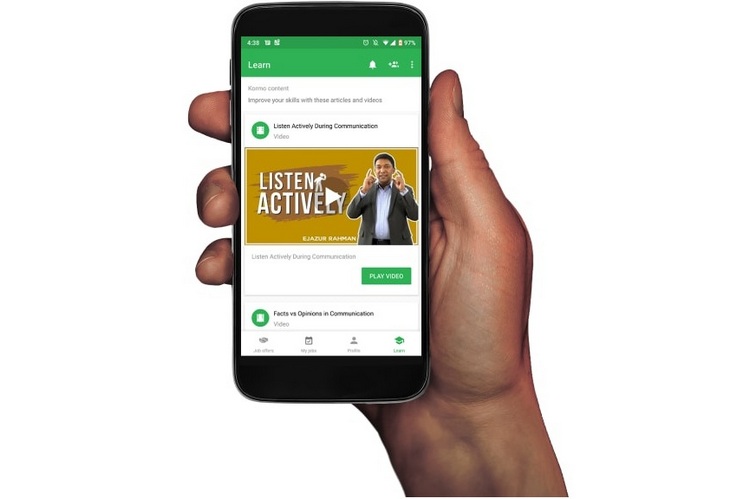 Originally launched in Bangladesh last year, Google's 'Kormo' app is all set to be launched in India as the US tech giant looks to capture the entry-level job search market in the country. According to YourStory, the company has been running pilots in India since early this year through its 'Next Billion Users' (NBU) division that focuses on acquiring new users in emerging markets.
In a press statement on Monday, Bickey Russell, the Project Lead for Next Billion Users, said: "Since we launched Kormo in Bangladesh in 2018 and in Indonesia this year, we've connected over 50,000 job seekers to jobs from hundreds of employers who use Kormo for their hiring needs, specifically entry-level jobs". According to him, "Because finding employment is a real need across different markets, we're looking to bring the same service to countries like India".
Kormo, which means 'work' in Bangla, is currently available only on Android. It was developed by Area 120, an incubator for Google's experimental projects and, was launched in Indonesia earlier this year after being introduced in Bangladesh last September. According to its official Play Store listing page, the app makes it easy for employers and job-seekers to connect with each other.
It not only allows people to quickly create CVs, discover recommended jobs and learn new skills, but also enables users to find opportunities that match their specific interests, abilities and preferred locations. It also allows users to access free training content in the form of videos, articles and courses to improve their skill sets and become more competitive in the job market.
---