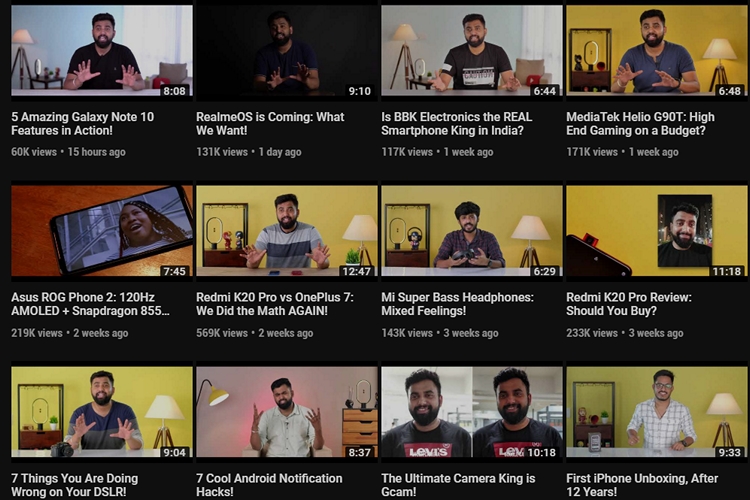 YouTube thumbnails act as a key factor for representing the content in a video. It helps the user decide whether the video is worth their time and in many cases, creators tend to exploit thumbnails by adding misleading images or reactions that have nothing to do with the video. We have all experienced that and it feels really annoying to be click baited which is why a developer created a Chrome extension that magically removes YouTube thumbnails.
The extension is named Clickbait Remover for Youtube and it does not blur out the thumbnail or replace it with a static image. Instead, it takes a frame from the YouTube video. This way, people can actually get a sneak-peek of the actual content of video instead of being deceived by flashy thumbnails.
Here is a quick comparison of how my YouTube feed looks with and without the extension. The first image shows the thumbnails that creators have added while the second one has an actual frame from the video.
The extension provides with you three options to choose the thumbnail from. You have the controls to select a thumbnail from the start of the video, middle of the video, or towards the end of the video. It also has handy controls to tweak the case of the titles in case you're irritated with ALL CAPS titles.
Don't get me wrong, there are a lot of creators on YouTube who dedicates time to make the thumbnail more attractive and relevant to the video. I totally respect that but the same can't be said for some YouTubers who lure views with irrelevant and misleading thumbnails.
So, what do you think of Clickbait Remover for YouTube? Tell us in the comments.
Download Clickbait Remover for YouTube
---