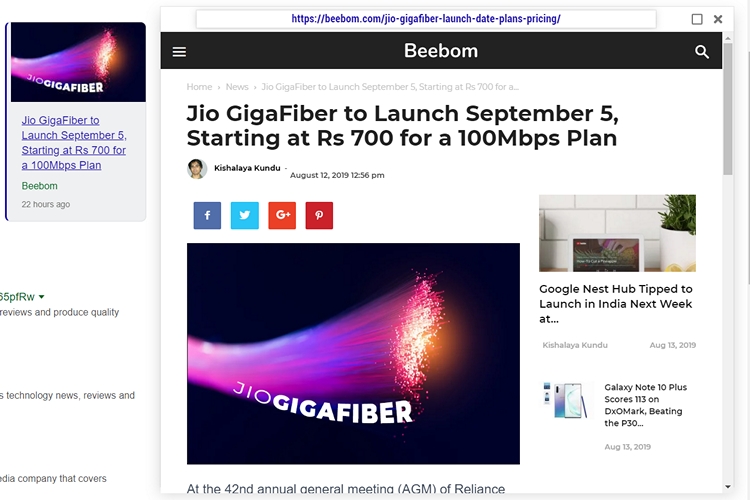 Finding the exact information you're looking for can be quite tricky since it involves going through a lot of websites. Usually, when I finally arrive at the piece of information I have been hunting for, I often tend to end up with a lot of open tabs on the browser which looks quite unappealing to me. To solve this issue, there is a Chrome extension named URL Render that lets you preview webpages so that you can stop forcing yourself from clicking on "Open link in new tab".
URL Render extension lets you skip all the unwanted clicks you might do to read the webpage. All you have to do is hover the mouse pointer on the link you would like to check out. You will be provided with a full preview of the contents in that respective web page without redirecting you to a dedicated page. Sounds cool, doesn't it?
The best part of URL Render is that the extension allows you to interact with the webpage rather than showing a static preview of it. It is so powerful that it can even handle YouTube videos. Take a look at the below video to watch URL Render in action.
To get started, install the extension from the Chrome Web Store and perform a search on any of the search engines supported by the extension and you will be seeing the preview that appears to the right of the search results.
As of now, URL Render supports Google, Yahoo, Bing, DuckDuckGo, and Qwant. Moreover, you get the option to maximize the preview which then acts as an overlay on top of the search results page.
Do not forget to check out the extension from the link given below and share your thoughts and experience using it in the comments.
Download URL Render
---