Binging on funny YouTube videos may be your favorite past time but the platform also comes in handy for learning and garnering knowledge. There are, however, times when you're looking for a specific topic (or your favorite part) in the video and need to scrub back and forth to search for that instance.
This whole process can be quite tiresome when you're short on time. Here, the 'Invideo for YouTube' Chrome extension comes into play to simplify the task of searching content inside a YouTube video. This extension, which is available on the Chrome Web Store, helps you save time by enabling you to search for keywords that've been spoken in the video.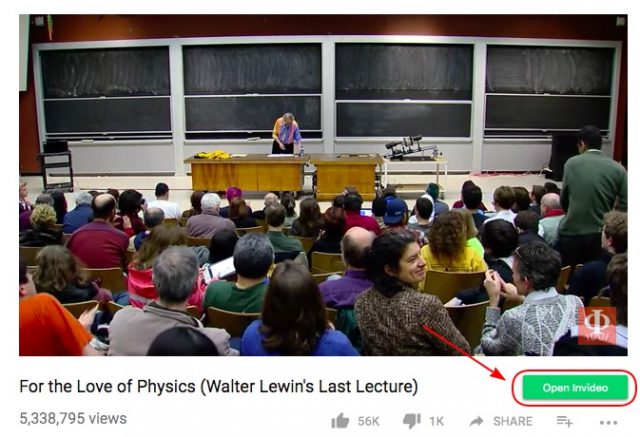 Once you've installed the Invideo for YouTube Chrome extension, you'll start seeing an "Open Invideo" button next to the title of videos. Click on the button to activate the feature, which will make transcriptions of the currently playing video appear on right-hand side of the video.
Now, you can now perform two actions using this handy tool for YouTube. It enables to search for specific words (or phrases) within text transcriptions. For example, you could search for everytime Professor Lewin talks about pendulums in his last lecture. But, one feature that caught my eye was the ability to suggest keywords for the video you're watching.
The functionality of this Chrome extension can be seen in the screenshot attached down below.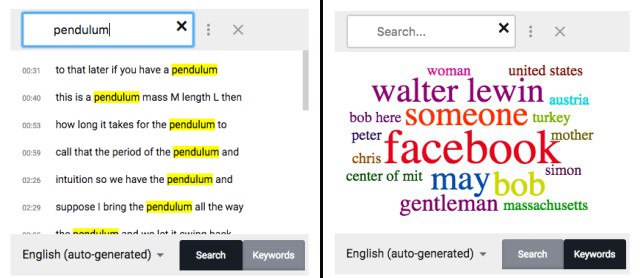 The extension will automatically display the transcriptions in English but you also have the option to switch the language as per your needs. You can then run a search for phrases in that particular language, making this a handy tool for a wider populace. If you're a student then this tool could be a lifesaver. So, do you plan on using this Chrome extension? Let us know in the comments down below.
---