The holiday season is just around the corner and there's a chance that you're looking for the best tech products that you can gift to your family or dear ones. 2017 was one of the best years for tech gadget releases, we not only got the oh-so-innovative iPhone X and the powerful Xbox One X but also the Google Pixel 2 and Amazon Echo Show. There are a lot of exciting options to choose from and it can definitely be confusing for anyone. Hence, if you still haven't completed your shopping spree for the year, here's a handy list of the best tech gifts we've carefully picked out just for you:
Best Tech Gifts for 2017
1. Amazon Echo Dot or Google Home Mini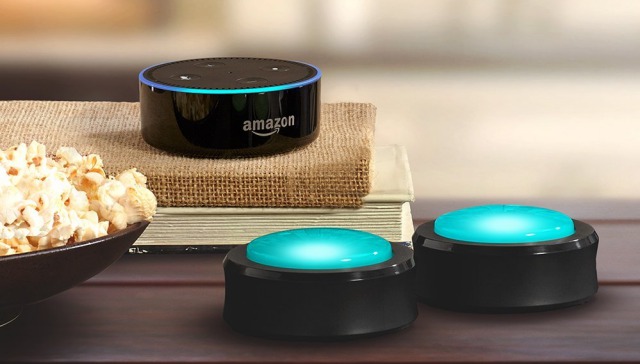 If you're looking to gift a smart speaker at a budget this holiday season, Amazon Echo Dot could be your best pick. You get an Alexa-powered voice-controlled speaker that can play music, control smart home devices, make calls and much more. You can couple the Dot with Amazon's new Echo buttons to make your holiday family time even more fun.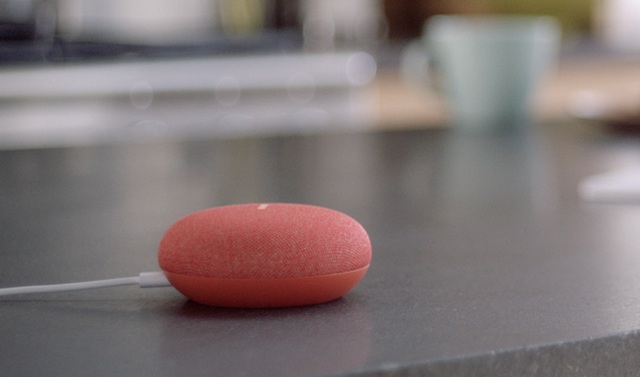 However, there's a possibility that you're a fan of Google Assistant and having the same at your beck and call any time could be more advantageous. Google Home Mini, a competitor to the Echo Dot should then be your pick this holiday season. The Home Mini can perform similar functions as the Dot, with the upside being that it's powered by Google's AI smarts.
Both the smart speakers are compatible with both Android and iOS device, so can pick any of the two.
Buy from Amazon (Amazon Echo Dot, $29.99)
Buy from Amazon (Echo Buttons, $19.99 for a pair)
Buy from Google (Google Home Mini, $29)
2. Amazon Kindle E-reader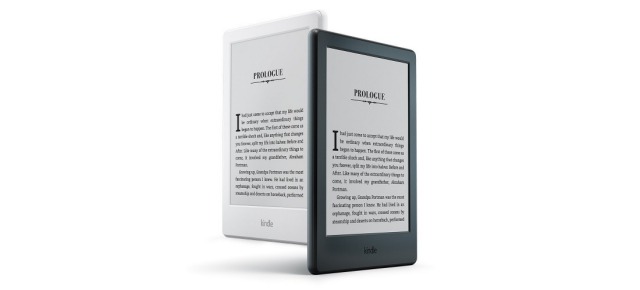 Amazon's Kindle e-reader has established its position as a booklover's best friend over the previous years. It sports a glare-free 6-inch e-paper touch display, which is super bright and does not need blue light filters to disrupt your sleep schedule. With built-in Audible support, you can read digital books as well as listen to then on the move, thus, it is the only gift for budding book readers.
Buy from Amazon ($79.99)
3. Apple iPad Pro (mid-2017)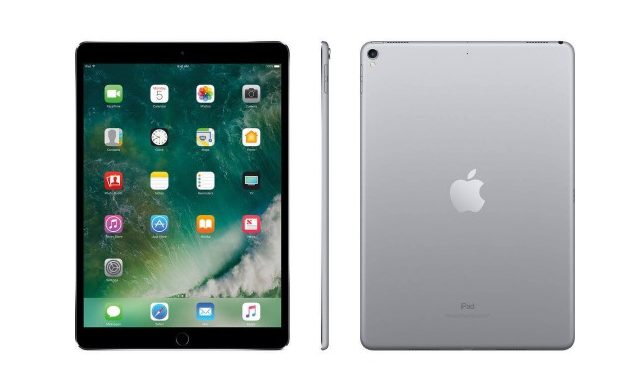 A gorgeous 10.5-inch Retina display, coupled with Apple's own A10 Fusion chip and iOS 11 is surely enough to provide you a desktop experience on the iPad Pro, a tablet computer that has trumped all others in the market. You can couple your iPad Pro with an Apple Pencil or Keyboard to further elevate the experience and make for a complete holiday gift. You'll be able to squeeze around 10 hours of juice from the iPad Pro.
Buy from Amazon ($591.50)
4. Echo Spot or Echo Show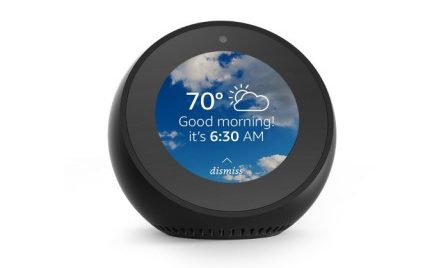 After tasting quite a lot of success with its Alexa-powered Echo speakers, Amazon decided it was now time to integrate a screen into smart speakers. Echo Spot is a mini-incarnation of this vision and can do almost everything the Echo is capable of, except it can serve as a sweet bedside alarm clock that's capable of conducting video calls.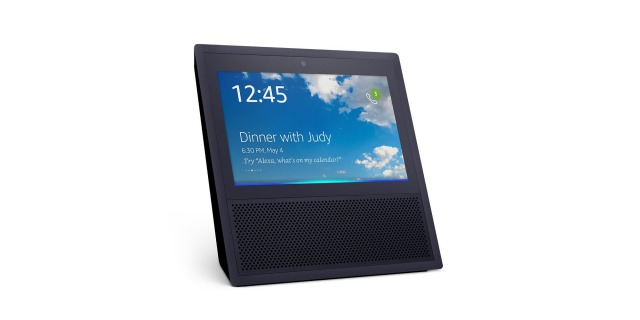 If the Echo Spot piqued your interest and you want an Alexa-powered speaker with a larger screen, then Echo Show will definitely come in handy for you this Christmas. The 10,000+ skills that help Alexa stand apart from Google Assistant speakers should be taken into account while making a decision to gift someone a smart speaker.
Buy from Amazon (Echo Spot, $129.99)
Buy from Amazon (Echo Show, $149.99)
5. Fujifilm Instax Mini 9 Instant Camera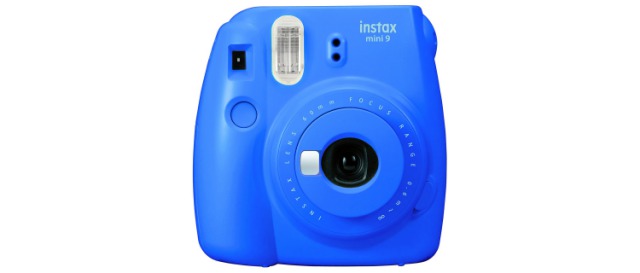 The holidays are all about family gatherings, having fun, and sitting together at the dinner table. Another integral part of holidays is clicking pictures to create and cherish memories, but it has gone digital in recent years. Hence, Fujifilm's Instax Mini 9 Instant camera fills in the physical photo gap by printing pictures in mere seconds.
Buy from Amazon ($49.99)
6. Canon EOS Rebel T6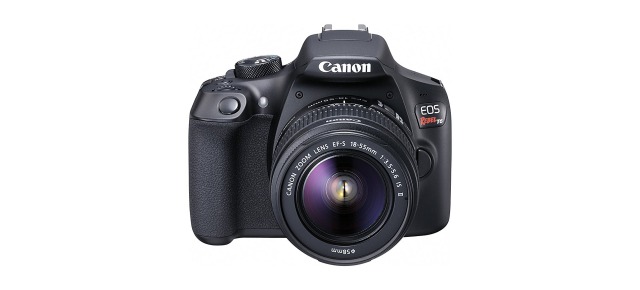 If someone you know has been planning to jump head first into photography, be it as a profession or a hobby, then Canon EOS Rebel T6 is a great place to start and hone your skills. As for the specs, you get a 18MP CMOS sensor, DIGIC 4+ image processor, 9-point autofocus system, built-in NFC and Wi-Fi connectivity among other things.
Buy from Amazon ($399)
7. DJI Spark Mini Drone Bundle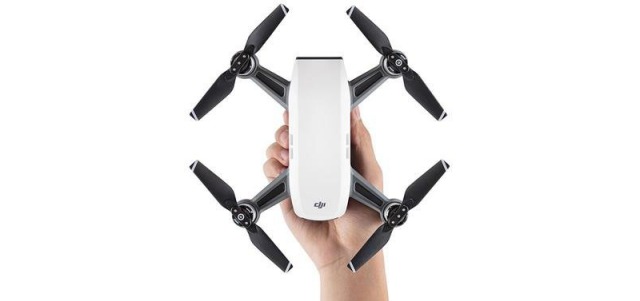 Purchasing a drone is no longer an expensive affair, thanks to DJI's tech that has enabled them to cram all necessary components into a lightweight and small design that fits in the palm of your hand. DJI Spark is the company's smallest drone, capable of shooting videos in 1080p with a flight time of around 15 minutes. It also includes advanced features such as gesture controls and obstacle detection.
Buy from Amazon ($399)
8. Apple AirPods or Google Pixel Buds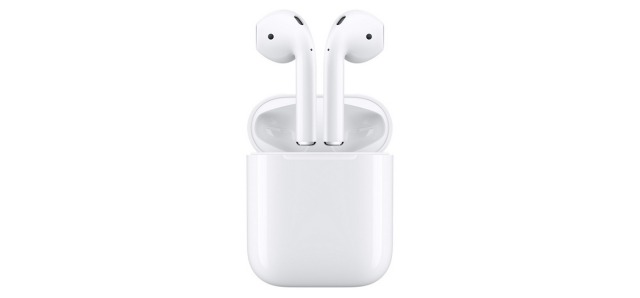 Apple killed the 3.5mm audio jack with the release of the iPhone 7 lineup, so it released truly wireless earbuds called AirPods to replace their wired offerings (which are still provided in the box, but with a lightning connector). The AirPods are lightweight and pack a ton of cool features, such as the music stops when you pull out an earbud or you can tap on an earbud to invoke Siri. Wouldn't this make an grand gift for iPhone users?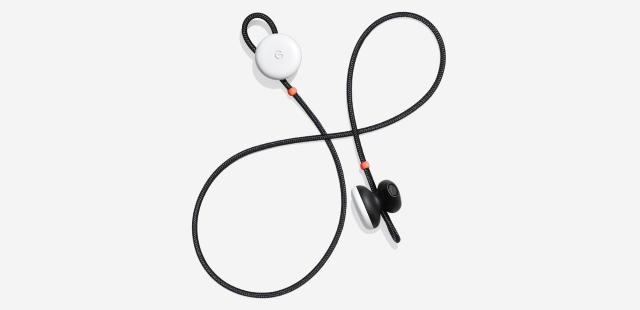 To compete against the AirPods, Google also launched its own wireless earbuds dubbed as Pixel Buds, alongside the Pixel 2 devices. The Pixel Buds are not truly wireless and have a string connecting one earbud to another. But, they're also capable of real-time speech translation via Google Translate, which is their highlight feature.
Buy from Amazon (Apple AirPods, $173.88)
Buy from Google (Pixelbuds, $159)
9. Sphero BB-8 and New BB-9E App-controlled Robots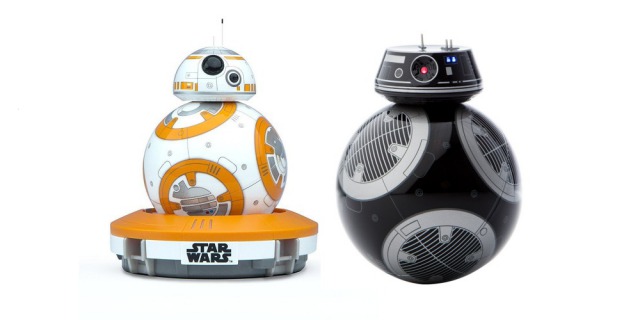 Star Wars fans, the force is strong with the newest cute little droids that've been added to the space fantasy saga in the latest movies. Be it the BB-8 or BB-9E, the app-controlled droids launched by Sphero would make a great gift for your kids. You can use your Android or iOS device to drive the droids, just as seen in the movie, and even view stored holographic recordings. Everybody really likes BB-8 and I do too, but the design and black color of the BB-9E is pulling me closer to the dark side.
Buy from Amazon (BB-8, $129.99)
Buy from Amazon (BB-9E, $99.99)
10. Xbox One X or PS4 Pro Console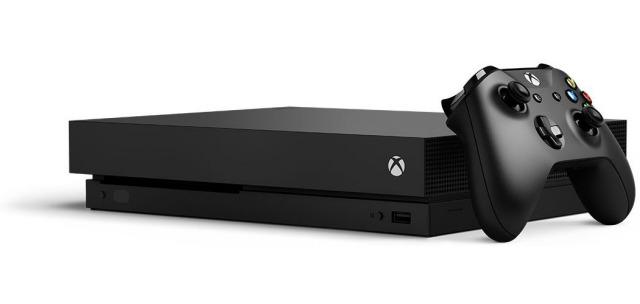 Is someone you know a hardcore console gamer? Then, it's quite easy for you to choose a Christmas present for them. You can either choose between Microsoft's newest Xbox One X or Sony's PlayStation 4 Pro. If you pick the former console, you get 6 teraflops of graphical processing power and an immersive 4K gaming experience. You get access to some of the best exclusive games and community on the platform as well.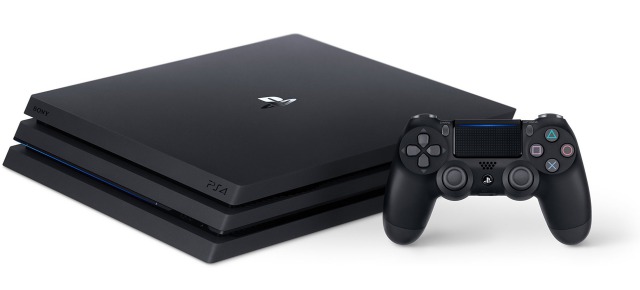 The PS4 Pro's performance, on the other hand, is a little underwhelming as compared to the Xbox One X. You do get a super-fluid gaming experience with faster frame rates and upto 4K streaming and 4K auto-upscaling for video content. The game title collection for the PS4 is not lacking in any sense and most of the popular games are already available.
Buy from Amazon (Xbox One X, $540.95)
Buy from Amazon (PS4 Pro, $395)
11. ASUS ROG Strix GL503VM Hero Edition Gaming Laptop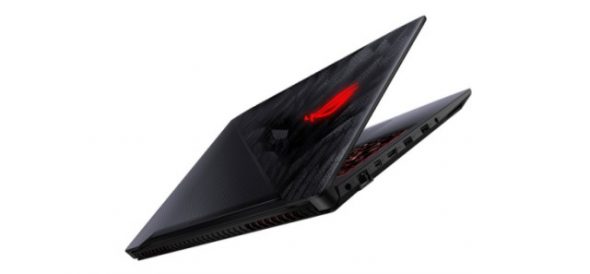 A well-renowned name in the gaming ecosystem, Asus ROG (Republic of Gamers) Strix is one of the best gaming laptops available on the market right now. You get top-of-the-line specs such as 7th-gen i7-7700, clocked at 28Ghz, coupled with 16GB DDR4 RAM, 256GB PCIe NVMe SSD+1TB FireCuda SSHD and 6GB Nvidia GTX 1060. It includes a 15.6" 120Hz FullHD IPS-Type panel and Aura RGB lighting keyboard as well.
Buy from Amazon ($1488)
12. Nintendo Switch or Nintendo SNES Classic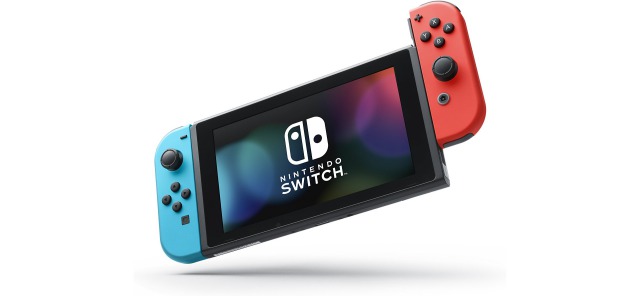 If hardcore gaming is not your forte, you could go for something more compact and fun in the form of Nintendo Switch. It is one of the most innovative hybrid gaming consoles to be released in 2017. You can use the Switch as a handy console while on the move or plug it into the TV to enjoy the same games on a large TV. Your kid will adore this console as a Christmas gift.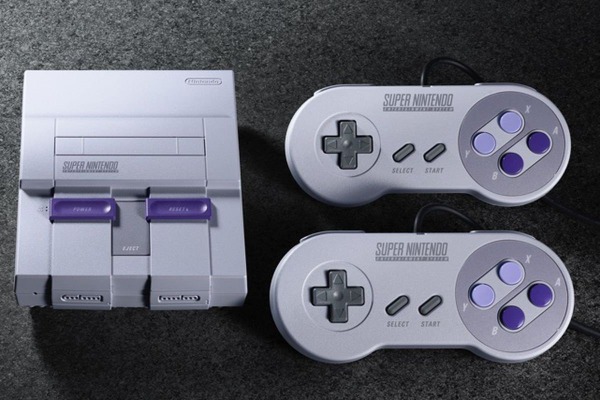 But, if you want to relive your childhood and want to share the games you played as a kid with your children then I'd suggest you pick the newly released Nintendo SNES Classic for these holidays. You can spend all holiday at home playing some of the best 16-bit games of our era, such as Super Mario Kart and Street Fighter II Turbo: Hyper Fighting.
Buy from Amazon (Nintendo Switch, $299.99)
Buy from Amazon (Nintendo SNES Classic, $112)
13. UE ROLL 2 Bluetooth Speaker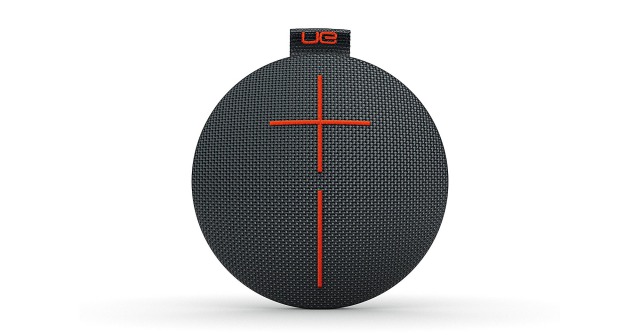 A wireless Bluetooth speaker, that too the UE ROLL 2, is probably the perfect holiday gift for music buffs. UE ROLL 2 is a donut-shaped Bluetooth speaker with a 360-degree sound experience but the highlight is that you can submerge this mini speaker in water because it is waterproof. It will provide you a battery life of around 9 hours and can be controlled using a mobile app when it's sitting in your pool.
Buy from Amazon ($87.85)
14. Syma X20 Mini Pocket Drone
While professional drones are now all the craze, you can have fun right in the backyard with a pocket drone that's quite easy to control and navigate. Syma X20 Mini Drone is a 6-axis quad-rotorcraft drone that comes with a mini controller, which allows you to set multiple flight modes and take-off/land with just the press of a key. You can even fly this mini-drone inside your house without any damage concerns.
Buy from Amazon ($19.90)
15. Fitness Bands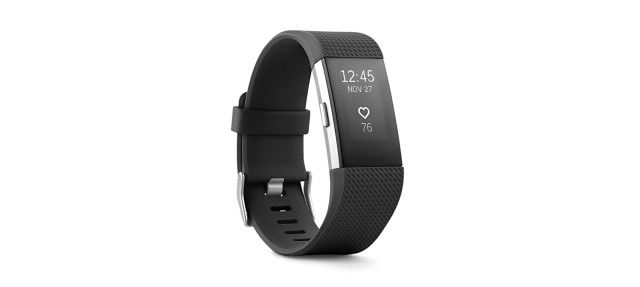 Have you already defined new year resolutions for yourself? Is one of them an attempt at eating healthy to become fitter? Then, look nowhere else and don't think twice. Just buy a fitness band, which allows you to track everything from heart rate, calorie count and sleep to notifications received on the mobile (which is also a necessity in today's time).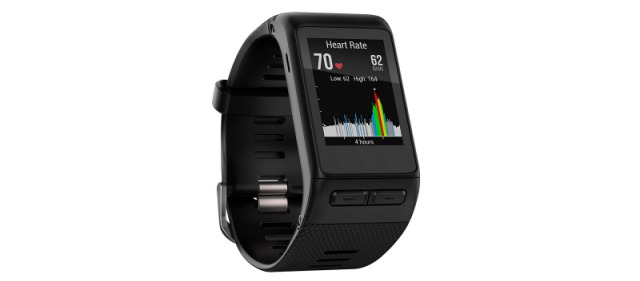 Thus, we have two of the most simplistic yet powerful fitness band to recommend to you. Both the Fitbit Charge 2 and Garmin Vivoactive HR are designed for fitness freaks and will deliver you the figures you need to keep yourself in check. The battery life for both is decent and they should easily last you up to 5-6 days on a single charge.
Buy from Amazon (Fitbit Charge 2, $129)
Buy from Amazon (Garmin Vivoactive HR, $169.99)
16. Apple Watch Series 3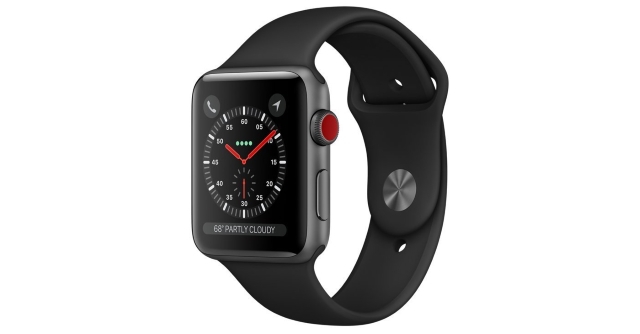 If you know someone who's interested in tracking more than his/her fitness and calories count, you can buy them the Apple Watch 3 as a gift this holiday season. If you're aloof, the smartwatch market is almost dead and is being supported only by the Apple Watch. It not only includes a bunch of fitness and health-related features but also does more with the inclusion of GPS and LTE into the watch itself.
Buy from Amazon ($399.99)
17. Ring Video Doorbell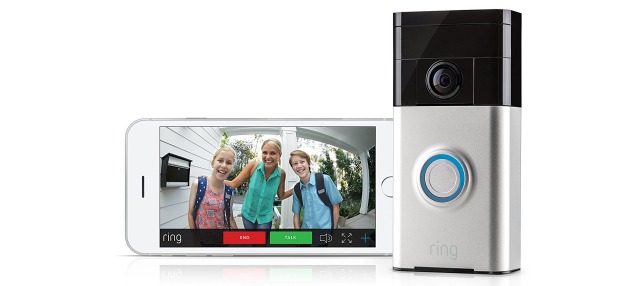 This Christmas you can also upgrade the security of your home with a smart doorbell that can help you see, hear and look at whoever's at your doorstep with the touch of a button. It also doesn't require a dedicated storage space and you can view the video feed on your phone, tablet, and PC. You get notified everytime someone presses the doorbell or the in-built motion sensor detects any movement outside.
Buy from Amazon ($149.95)
18. Philips Hue White Bulb Starter Kit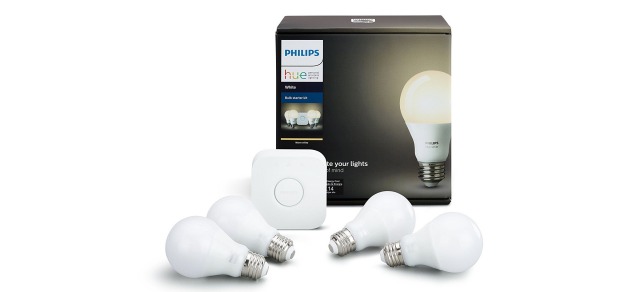 If you're planning to welcome a smart assistant such as Alexa or Google Assistant to your home, wouldn't it be a good idea to automate the lighting experience as well? Philips Hue White Bulbs Start Kit, a pack of 4 connected simple bulbs, that fit into the standard lamps or overhead light can be controlled using a mobile app or a smart speaker. You can define a schedule for the lights to switch on and off, depending on the time.
Buy from Amazon ($69.97)
19. econoLED Dash Camera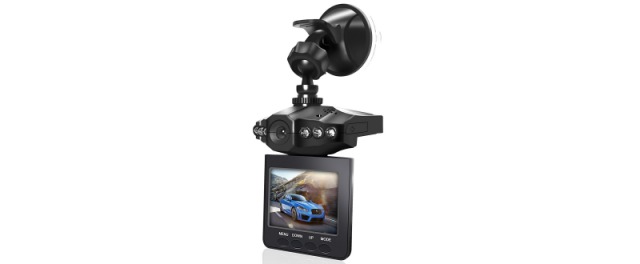 There are a lot of tech gadgets that you can pick to gift someone on Christmas or New Year's but wouldn't it be great if you give them something quite useful. econoLED Dash Camera, as the name suggests, is a dash camera and DVR system for your car that can be used to automatically record and monitor outside the vehicle, i.e the road or accidents. It includes 6 IR LEDs that help the camera system record even at night time, making the said product even more useful.
Buy from Amazon ($22.99)
20. HP Sprocket or Prynt Pocket Printer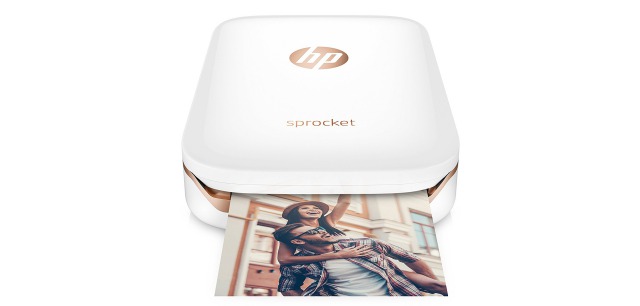 While we already suggested you an Instant photo printing camera, it is now also possible to print out the digital photos from your smartphone. If you're an Android user, you'll have to pick the HP Sprocket, which connects to your device via Bluetooth and enables you to create 2×3-inch ZINK-based (zero-ink) stickable photos. It is a handy tool that you can take on trips to instantly print the highlight moments of the same.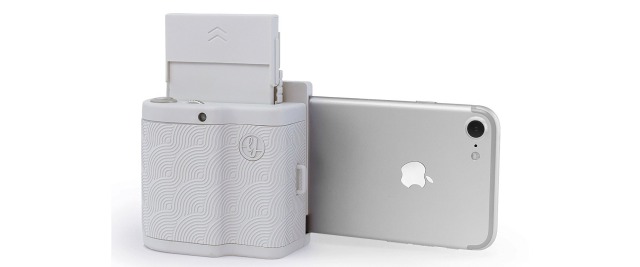 But, if you're an iPhone user, you can opt for the Prynt Pocket Printer. It connects to the iPhone via the lightning port and prints photos via the same ZINK-based tech as the HP Sprocket. It also comes with an easy-to-remove paper cartridge, which prints each photo in just 30 seconds.
Buy from Amazon (HP Sprocket, $129.95)
Buy from Amazon (Prynt Pocket Printer, $149.99)
21. Bitcoin or Ethereum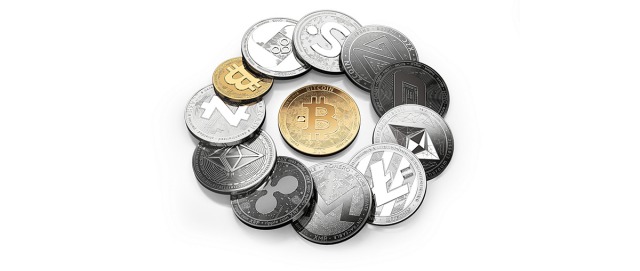 Well, this may come as a surprise to many but cryptocurrencies are one of the most talked about topics right now, so wouldn't it be a fabulous idea to gift Bitcoins or any other rising cryptocurrency to your friends. You can even encash the cryptocurrency you buy for physical coins and gift the same to them.
To invest Bitcoins or Ethereum, you can check out Coinbase whereas physical coins are available over at Denarium. This could be quite the different and exciting Christmas tech gift no one expected to receive this holiday season.
22. NIX Advance Digital Photo Frame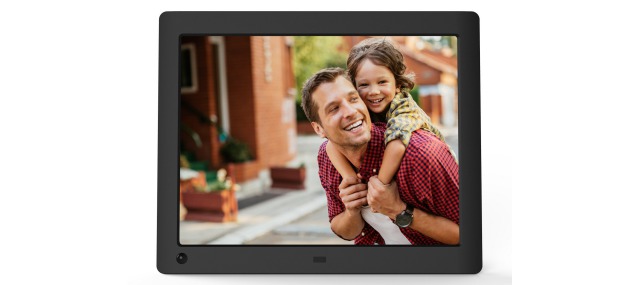 If your friend is one who likes to cherish memories, then you can gift them a high-res 720p digital photo frame that displays a slideshow of photos (JPEG) and videos (MPEG-4). It also includes a plug and play feature to instantly display all of your digital photos, which you can scrub through the photos with a handy remote control that comes with the photo frame. Nix Advance also comes with a motion sensor, which turns on the frame when you enter the room and goes back to sleep when you leave.
Buy from Amazon ($69.99)
23. Boosted Board or Inboard Electric Skateboard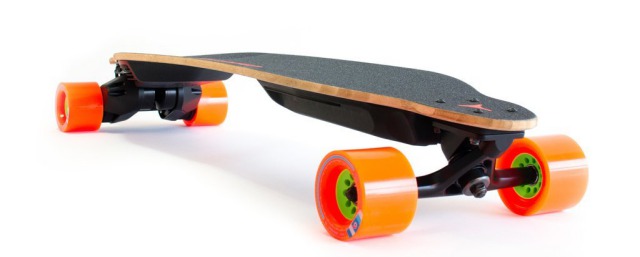 If you're looking for something different and trendy or if your friends love Casey Neistat, then an electric skateboard is the tech gift you should get in this holiday season. You can choose between the Boosted Board or the Inboard, both of which are currently the best available options on the market. Each of them has a top speed of around 22 mph (35 kph) and can cover a distance of 7-8 miles (around 11 km) on a single charge.

The simple difference between the two electric boards listed above is that the former has motors outside under the board, which gives it instant torque whereas the latter includes the motors within the wheels, thus, the acceleration may be a little delayed. Inboard also has a removable battery, which makes it easier to swap a drained one with a fresh one to cover longer distances.
Buy from Amazon (Boosted Board, $1499)
Buy from Amazon (Inboard, $1399)
24. A Variety of Gift Cards

If you're out of time and cannot think of any gifts to buy for your friend or family, then the easy way out is to buy a gift card from any of the popular online stores. You're a better judge of what services the person whom you're presenting the gift uses, so you can pick a gift card accordingly. The value of these gift cards is also dependent on the same. Here are the links to a few popular e-gift cards:
Buy Amazon Gift Card
Buy Google Play Gift Card
Buy iTunes Gift Card
25. The Best Smartphones
Last but not the least, there's a good chance that many of you might be planning to gift smartphones this holiday season. 2017 was potentially the best year for phone launches after a really long time and you have a ton of options to choose from. My favorite picks for this year will have to be some of the flagship phones, which amazed me with a variety of unexpected features.
If you're a photography buff and would like to flood your Instagram with some of the best shots, then go for the Pixel 2/2XL. The Samsung Galaxy Note 8 is suitable for people who like large phones with a bezel-less display and the S-Pen whereas OnePlus 5T should be a no-brainer decision if you want flagship specs at a budget. The iPhone X, which is probably the most innovative phone of the year, can be gifted to Apple fanboys and those who don't mind the notch. To know more about the best phones, you can read our in-depth article on the same.
Buy from Amazon (Apple iPhone X, $1198)
Buy from Amazon (Google Pixel 2, $699.99)
Buy from Amazon (Galaxy Note 8, $910.37)
Buy from Amazon (OnePlus 5T, $632.50)
SEE ALSO: The Best Laptops of 2017: Here Are Our Picks
Best Tech Gifts for Christmas and New Year (2017)
The holiday season is all about giving and distributing happiness among each other. You're free to show your gratitude to others in the way you find comfortable but tech has gripped every facet of our lives, so it is plausible you may have been looking for suggestion about tech gifts you can share with others. So, did any of the aforementioned suggestions catch your eye? What was your favorite gadget for the year, 2017? Let us know in the comments down below.
Happy holidays, friends! Hope you have a great year!