Google has officially unveiled the Pixel 3 and Pixel 3 XL smartphones at its hardware event in New York City. The devices come with a plethora of new features and improvements over their predecessors in a number of different areas, but the one aspect that received a lot of emphasis from Google at the presentation was the camera.
The device comes with a number of new AI-based camera features, including Night Sight, Top Shot, Photo Booth and more. Before we begin our look at the features, scroll past this first image to see some Pixel 3 camera samples.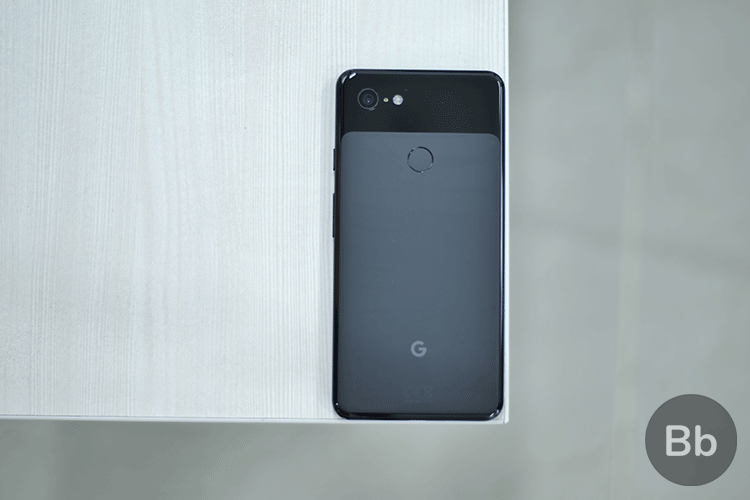 Pixel 3 Camera Samples
Here are some photos we clicked on the Pixel 3 XL in just a few hours of usage – a mix of selfies and few shots from the rear camera. We will of course be putting the phone through multiple camera tests over the next few days. Stay tuned for our in-depth look at the Pixel 3 camera.
Google Pixel 3 Camera Features
Night Sight
Night Sight is an HDR-on-steroids feature that's making its debut on the Pixel 3 duo. The feature allows users to takes photos in low-light conditions without using the flash that often washes out images, making subjects look like ghosts, and over-exposing dark scenes, unnaturally. With Night Sight, machine learning (ML) chooses the right colors and exposure levels based on the content of the images, and brings out the best in your low-light shots.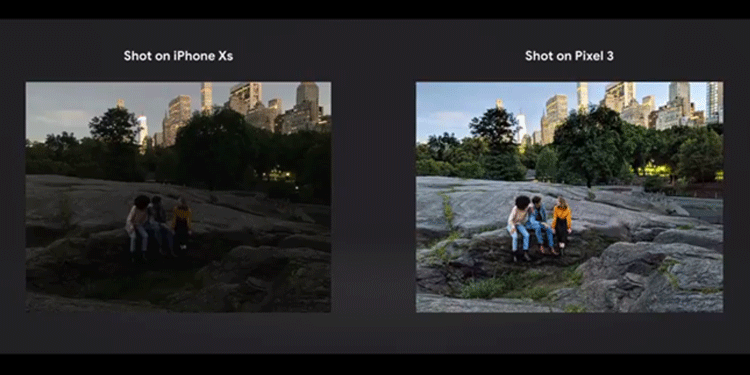 Top Shot
Top Shot captures multiple images in burst mode before and after the shutter is pressed. It then uses Google's object recognition and machine learning to pick out the best shots and allowing users to pick a photo better than the one they actually clicked.
The images chosen by Top Shot recommend photos with smiles rather than plain faces, and open eyes over closed ones, and the feature can even detect when subjects are looking at the camera. Once finalized by the user, the shots are saved with increased resolution and HDR.
Improved HDR+ and Portrait Mode
This is the signature Google Pixel camera feature. Pixel 3's camera comes with HDR+ on by default. The camera will capture up to 8 frames and merge them together to produce high-quality photos irrespective of lighting conditions, with zero shutter lag.
Google has also improved the portrait mode and now you'll be able to edit the amount of background blurring even after clicking the picture. You can even choose to blur the subject and keep the background in focus, or do a 'Color Pop' effect to turn the background into monochrome.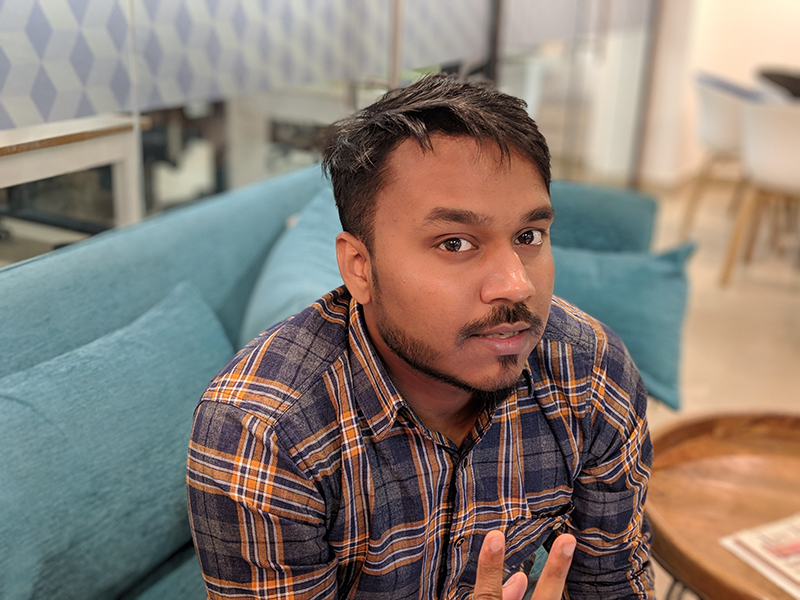 Photobooth
Photobooth Mode allows users to snap a photo with just a smile. To use the feature, all one needs to do is launch the default camera app on the Pixel 3 and select More > Photobooth. One can also ask Google Assistant to activate the feature with the "Open Photobooth Mode" command. Either way, once the mode is enabled, Photobooth recognizes smiles and funny faces (along with lighting, motion, and more) to capture photos automatically.
Group Selfie
Remember the famous Ellen DeGeneres ​Selfie at the 86th Academy Awards in 2013? You couldn't even see all the stars who posed for the image, even though Samsung was clearly looking to advertise the wide-angle feature on its then-new Galaxy Note 3. The Group Selfie feature hopes to eliminate that issue by offering a wide-angle option to enable users fit a larger area (read: more people) into the photo frame. The Pixel 3 camera will also auto-correct the dreaded "fisheye warp" that often plague super-wide-angle shots.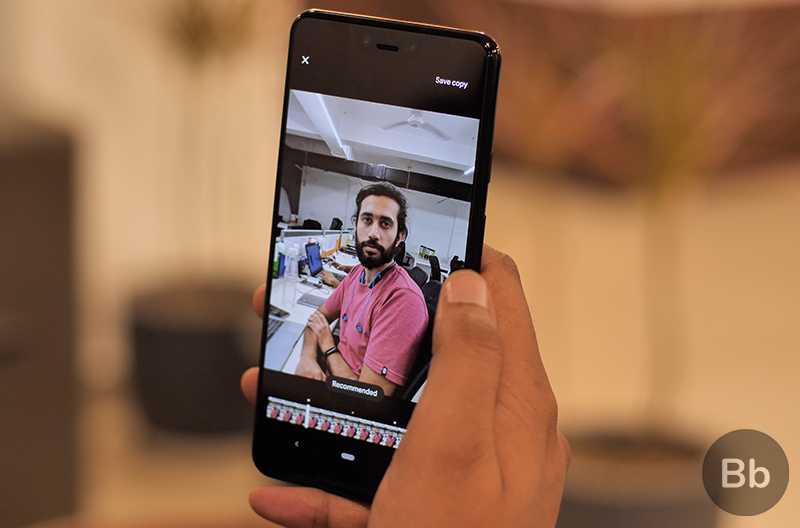 Playground
Playground is an AR feature that can make an user's photos and videos come to life by adding their favorite Marvel superheroes, animated stickers and fun captions into the photo. It's basically a revamped version of AR Stickers that was originally introduced last year. As part of the process, 'Playmoji' characters interact not only with each other, but also with real, living subjects. In fact, they can also react to the user's facial expressions.
RAW Suppport and New Panorama Mode
​Google has finally added native support for RAW images in the Pixel 3 and Pixel 3 XL. Users will now be able to save their images as RAW files by turning on an optional toggle (under the 'Advanced' section of the camera settings) that will allow users to switch between JPEG only and RAW+JPEG. There's also a revamped Panorama mode that uses better stitching and gets rid of the all the dots that needed to be aligned manually, making the process a lot easier. The panorama shots are now also optimized for VR, says Google.
Motion Auto Focus
Motion Auto Focus is a feature that's generally found in high-end professional video cameras and can prove incredibly useful for those shooting sports scenes or wildlife videos. It helps maintain focus on a subject in the frame. You simply tap and lock the subject and the camera will focus on it automatically even as it moves. The feature is available on both the front and rear cameras on the Pixel 3 duo in both still and video modes.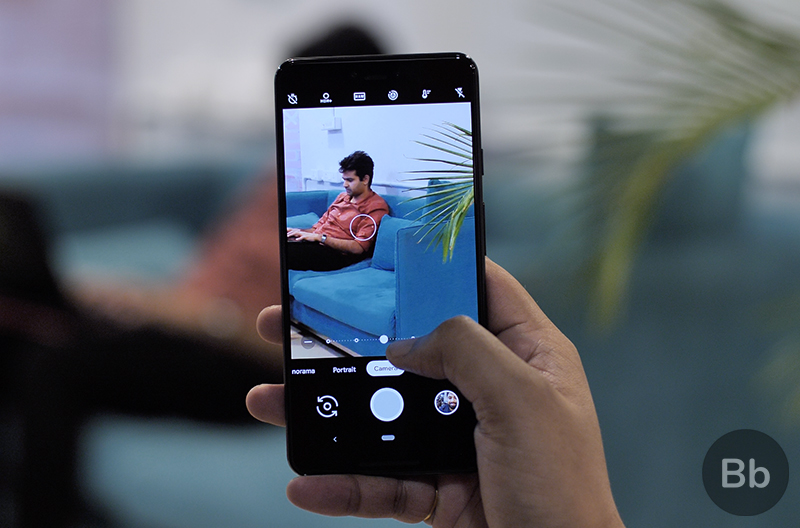 Super Res Zoom
Super Res Zoom is basically digital zoom without any of its ill-effects – or at least that's what Google claims. According to the company, the feature will make sure that the detail in your zoomed-in photo will retail its sharpness and clarity. It will use software to add additional resolution to zoomed shots retroactively. Will it be anything like optical zoom? Wait to check out full review as we put the Pixel 3 through its paces.
Google Lens
Lastly, Google Lens is now also more tightly integrated with Google Camera than ever, and is packed with new functionality. With the new and improved Lens in the Pixel 3, users can now get help in real-time with business cards, contact info, URLs, and QR codes. "Just point your camera — no gestures or mode switching required — and see helpful chips appear in the viewfinder", says the company in its press release. The processing is done on the device using Pixel Visual Core, so no Internet connection is needed.
Do let us know what you think about the new phone and the single camera on its rear. Do you think Google should have gone with two rear cameras and a single front camera? What else did you want to see in the Pixel 3 XL? Let us know in the comments below.