How will you keep your iPhone 6 during your workouts, jogging or other fitness activities? Obviously, keeping it in your hand / pocket will sound as foolish as throwing your iPhone away. And, we think the better option is to get an armband for your iPhone 6 that will help you keep your phone on your arms and thus protect it from falling down during your workouts.
In this post, we have come up with a list of best iPhone 6 armbands, with sufficient details that you can buy any from the list without being afraid about losing your money on something that is not worth wearing.
1. Minisuit SPORTY Armband
If you have an iPhone 6 and want to keep it safe when you are jogging or working out, Minisuit SPORTY Armband will be a great choice! Talking of the material, Minisuit SPORTY Armband uses neoprene that's lightweight, flexible at the same time washable, as to help you remove sweat. Other features of Minisuit SPORTY Armband include availability in different colours and an attached key holder to keep things. Considering the adjustable Velcro, SPORTY Armband is small and easy to use.
Note: Does not fit iPhone 6 Plus (5.5″), iPhone 5, iPhone 5S, iPhone 5C,  iPhone 4, iPhone 4S
2. MoKo Sports Armband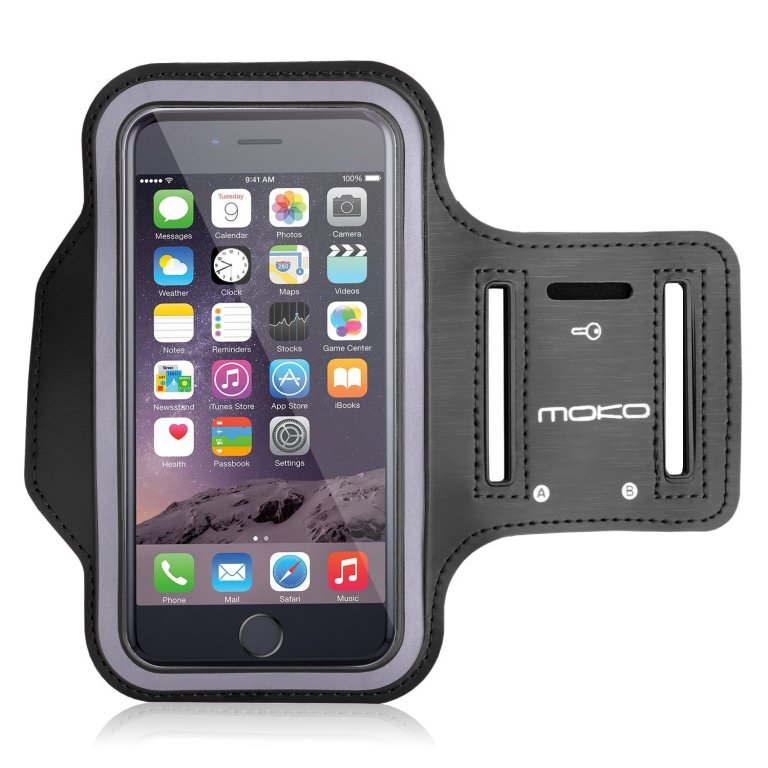 Though specialized for iPhone 6 and Samsung Galaxy S6, this water-resistant iPhone armband can be used to protect any Smartphone with a screen size less than 5.2 inches. You can exercise without being afraid about the armband getting wet, because MoKo Sports Armband has a sweat-proof function. In addition, while the adjustable Velcro lets you get the size according to your hand; reflective strip ensures security of device when running.
3. SUPCASE Apple iPhone 6 Armband
SUPCASE Apple iPhone 6 Armband is perfect when you need a nice-looking yet comfortable armband for your Apple iPhone 6 4.7-inch version. For the purpose of protection, SUPCASE iPhone 6 Armband consists of a silicone skin that's quite powerful and the skin lets you access ports and other stuff easily. Strap of SUPCASE Apple iPhone 6 Armband is good in terms of customizability, as it fits arm circumferences ranging from 9 inches to 21 inches.
Note: Does not fit iPhone 6 Plus (5.5 inch)
4. OtterBox Defender Armband for iPhone 6
OtterBox Defender Armband for iPhone 6 is yet another neoprene-made armband for your iPhone 6, to protect your phone from accidental damages that may occur while jogging. Access to necessary ports, ability to use touch screen and washable construction are noticeable features of OtterBox Defender Armband for iPhone 6. Despite its relatively bigger protection case, OtterBox Defender will fit your arm, quite comfortably.
Note: Also fits Samsung Galaxy S5, Samsung Galaxy Note 3, Samsung Galaxy  Note 2
5. iXCC Racer Series iPhone Armband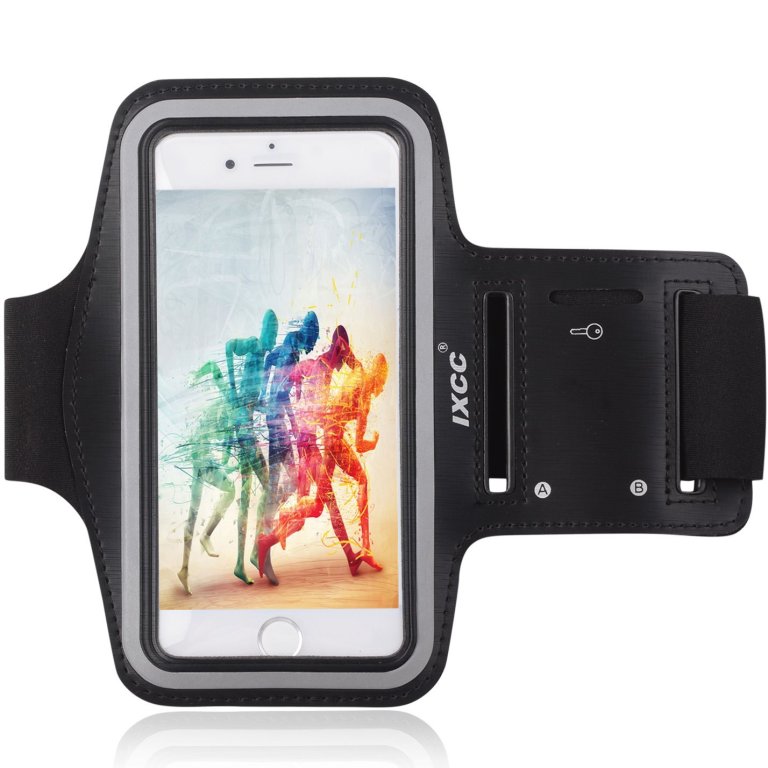 It does not matter whether you are at gym, cycling or jogging, iXCC Racer Series Armband for iPhone 6 will be a great companion. Apart from iPhone 6, it will work fine with iPhone 4, 4S, 5, 5C, 5S and iPod. This washable armband does not have any issues when it comes to accessing ports and connecting your headphones. In addition, you have hidden key holder as well. When you are running during low-light conditions, reflective strip will be quite useful.
Note: Does not fit iPhone 6 Plus
6. J&D Sports Armband for iPhone 6
Considering its truly adjustable design — the strap that can be conveniently made to fit your arms —, touch screen access even when you have put your device in the armband, etc, J&D Sports Armband for iPhone 6 is worth buying! It has to be noted that J&D Sports Armband for iPhone comes with a 3-year warranty. It also offers easier connection to headphone and other ports. J&D Sports Armband works well with all kinds of iPhone 6.
7. FRiEQ Armband for iPhone 6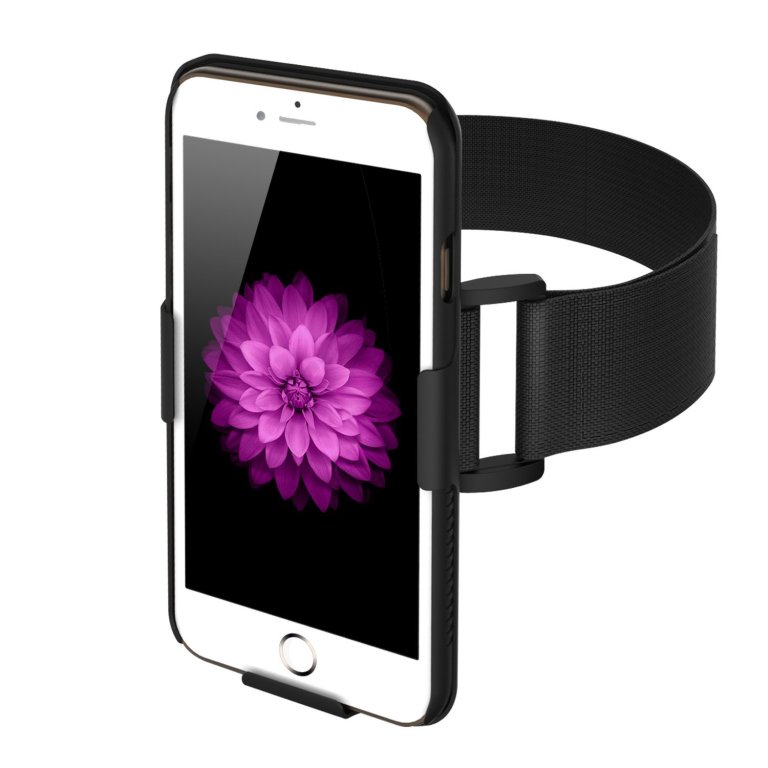 Exclusively made for Apple iPhone 6 4.7-inch version, FRiEQ Armband for iPhone 6 fits well in almost every arm and size can be adjusted from 9 inches to 17 inches. Also, we would say FRiEQ Armband for iPhone 6 is truly attractive in terms of design, mainly due to its soft design and reliable grip. Altogether, FRiEQ Armband for iPhone 6 can be a case that protects your device screen and an armband at the same time. It's made of plastic with rubbery non-slip texture to protect your device.
Note: Does not fit iPhone 6 Plus
8. Stalion iPhone 6 Armband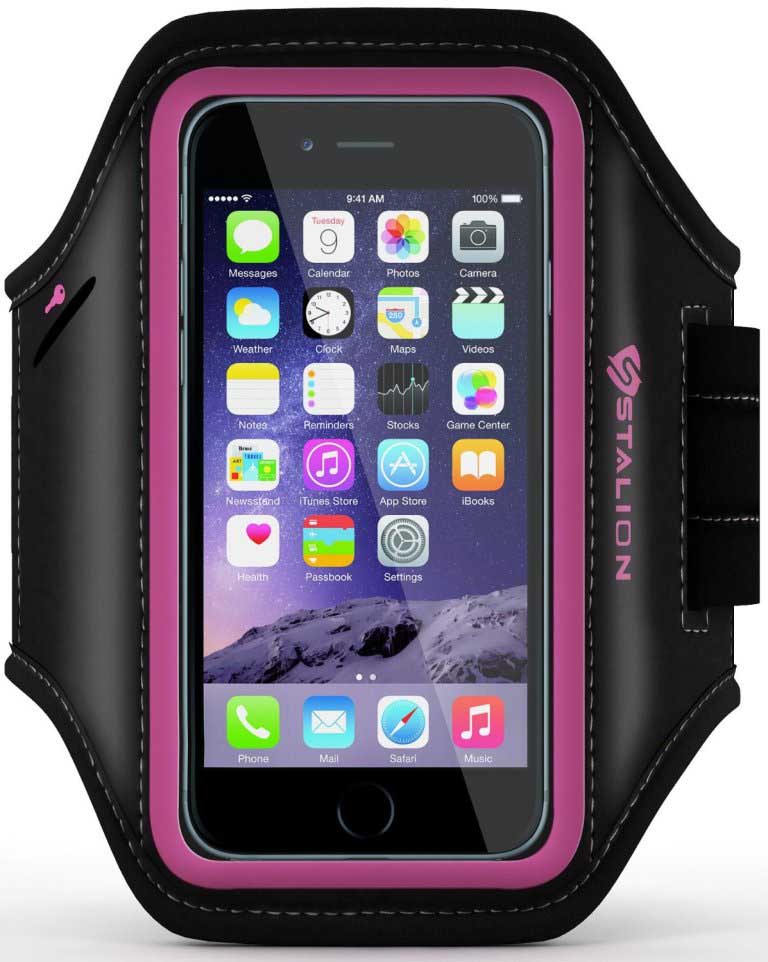 When you need a perfect armband to protect your Apple iPhone 6, you should really have a look at this product that comes from Stalion. Available in three different colours, Stalion iPhone 6 can be stylish as well. The band is made of neoprene that is, as we said, lightweight but powerful. Talking of additional features, it has an in-built key holder and real pocket to keep stuff in it. Altogether, Stalion iPhone 6 is a steal deal.
Note: Does not fit iPhone 6 Plus
9. Armband for iPhone 6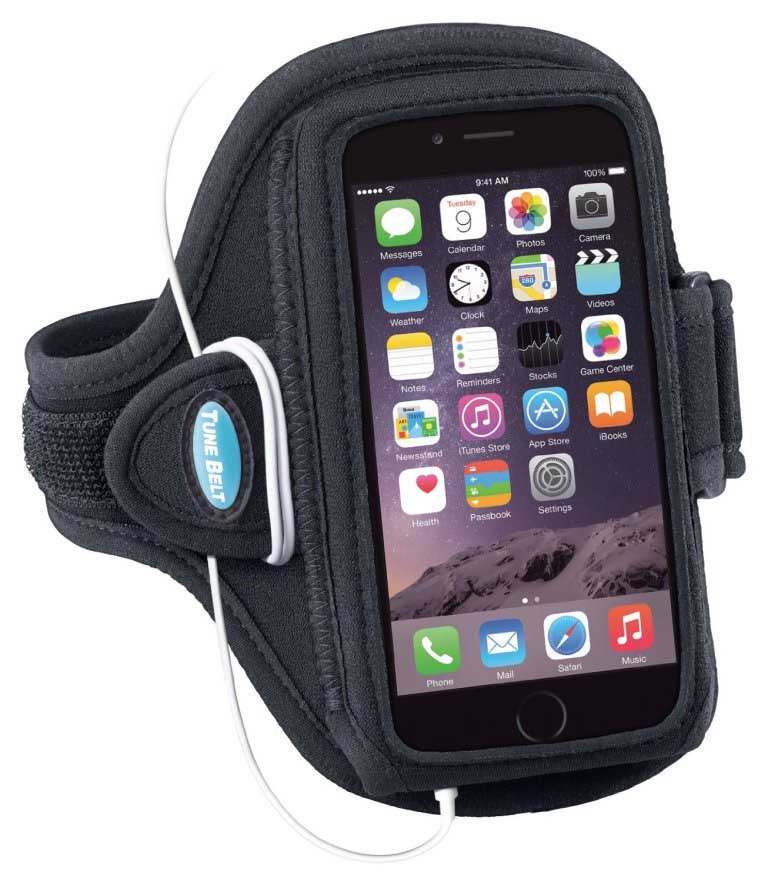 Armband for iPhone 6, by Tune Belt, is a neoprene-made armband that is lightweight, portable as well as easy to use in almost every instance you would stumble upon while working out. If you're one of those who listen to music when working out, its feature to control earphone cord will be truly useful. Although the screen protection is powerful, it'll let you use your touch screen quite easily. To help you have the best size, it has adjust-ability as well.
10. Noot Runner Sport Armband for iPhone 6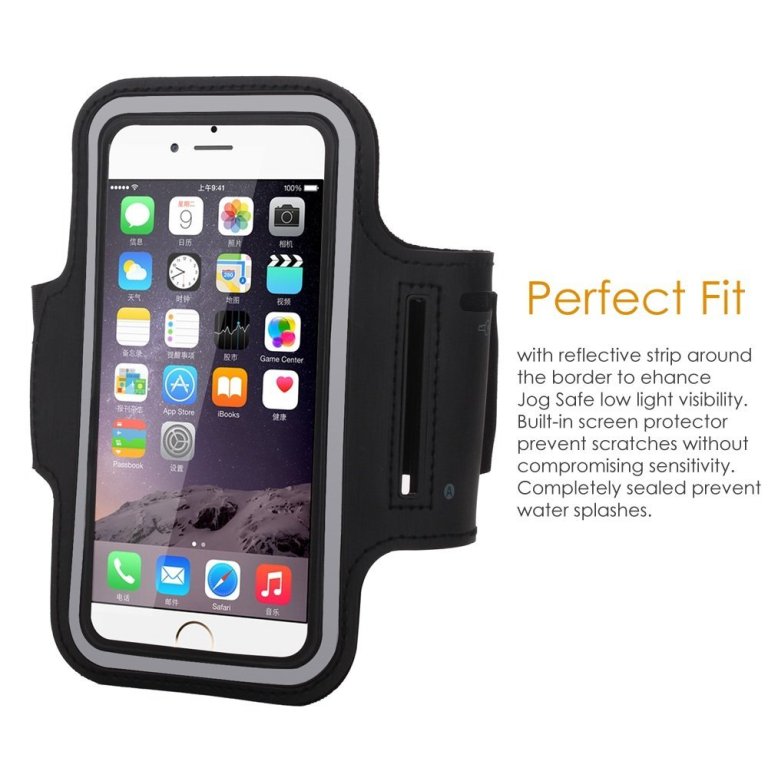 With a built-in screen protector case and key holder, Noot Runner Sport Armband for iPhone 6 is worth a deal, when we consider its cheaper price. The sweat-proof armband uses neoprene and it's quite comfortable when we consider its weight and design. Plus, it's water proof, meaning that you can just continue with your fitness activities when it is raining!
SEE ALSO: 10 Best Wireless Chargers
We think you are not going to depend upon your pocket to keep your iPhone 6 while working out in a gym after reading this post! So, let us know which one you have decided to grab.
---
Load More