List of 50+ Best Android Apps of 2013,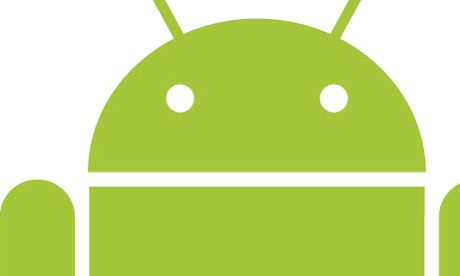 Launcher
Nova Launcher – If you have bought your new phone and don't like the launcher on it. You can replace the default launcher with Nova launcher. It looks almost similar to stock Android launcher with some more options such as animation styles, folder sorting/grouping and home screen customizations. If you've bought a phone like Karbonn S9 Titanium, then you surely want to hide some pre-loaded apps and Nova launcher allows you to do so.
File Manager
Solid Explorer – No one can deny the face that it is the best File Management app available for Android. It has clean looks, lots of options and a multi-column layout to be used in landscape mode or to be used on tablets. You can also share the files over Wi-Fi to your computer which is one of the most necessary needs of this wireless life.
Cyanogen File Manager – If you want a free File Manager, the Cyanogen File Manager is undoubtedly the most simple, elegant yet feature rich apps out there. This app isn't available on the Google Play Store but you can find the installation file online very easily. It's the most well made simple Android file manager ever made.
SEE ALSO:  Top 5 Photos, Videos and File Hiding Apps for Android
Music Player
Google Play Music – Its the default music player by Google which also happens to stream music. Its looks great, and if you want a no non-sense music player, this is the one to use. Although the music streaming service is not available outside US as of now. You can like and unlike the tracks so that the application learns what music tracks you like more, and will stumble you with those tracks while in Shuffle mode.
DoubleTwist – Once, the best music player for Android, is still one of the best when it comes to features. It has a nice and clean interface, has in-built equalizer and an online music radio baked right into it. The MagicRadio service is just like the Pandora, you need to pay if you want to control what type of music you wanna listen to but you can't play any specific track according to your wish. There are plenty of widget types that come with DoubleTwist. There is also a desktop client which works similar to the iTunes and you can use it to sync music from your PC/Mac wirelessly to your smartphone. One more feature dubbed as AirTwist, will help you in streaming music wirelessly through Wi-Fi from your smartphone to XBox 360 or PlayStation 3 or Apple TV.
SEE ALSO:  10 Best Music Players For Android
Music Streaming
Spotify – This is the best music streaming service in the world, with millions of high quality tracks from almost all the languages. Even if it isn't available in your country, you can create an account using a VPN and get a paid account if you want streaming tracks of your choice. But you can listen to limited amounts of radio without paying a cent.
Pandora – Pandora is the most popular Internet radio service. You can stream for unlimited time but if you like to pay, you can listen to high quality tracks and the kind of music or any artist you like.
TuneIn Radio – TuneIn Radio is the largest service which streams actual radio stations from all around the world.
8Tracks – 8Tracks is a unique crowd-sourced streaming service which lets users create short playlists and others can listen to to those playlists with a limited number of skip options.
Songza – This application is completely free and unique. It shows you some options according to which it lists some playlists which would be suitable according to your mood, work or the time of the day.
Desktop Control
AirDroid – A web based desktop client which lets you manage calls, messages, install/uninstall apps, manage/transfer files and much more through your Android smartphone without touching your smartphone. It is easy to use and works without a Wi-Fi network as well which is great.
Desktop Notifications – A simple browser extension that works with Google Chrome that forwards notifications from your smartphone on to the desktop.
Cache Cleaner
AVG Cleaner – Hands down the best Android app to clean all the unwanted files such as cache on your device. It looks good, has decent number of options and the best thing about it is, you can set it to clean the cache automagically every day or week according to you.
Device Security
Norton Mobile Security – Protect your device from virus, malware threats and phishing sites. You can also keep your phone protected when lost or locate/wipe/sound alarm when your beloved smartphone is stolen. It also works as an SMS/Call filter and backs up your contacts to the cloud. A well made protection app worth the  price tag.
Cerebrus – An app which is solely designed to locate and protect your smartphone after if its lost or stolen. You can remotely manage and control your device from a web browser as well as take the snapshots of the thief and know their location.
News Reader
Press – An RSS reader which has integration with a lot of cloud RSS syncing services like Feedly, Feedbin and FeedWrangler.   It has an awesome interface with clean fonts and smooth animation. It can also share the URLs over popular social media websites and read-it-later services.
Reader Plus– The closest competitor to Press for RSS feeds but lacks Feedly integration as of now. Has all the features present in competitors along with options for selected themes.
Flipboard – World's most popular Magazine style news reader which integrates a lot of social and RSS services. It has a beautifully designed interface with a lot of content from thousands of websites as well as news curation.
Google Currents – Competitor to Flipboard, Google Currents is much more digital in its design nature. It integrates well with Google Plus and there are a lot of options for subscribing to content from various sources.
Cloud Storage
Dropbox – The most popular cloud storage service which gives you 5 GB of free storage. The best thing about Dropbox is its popularity and many services who need cloud storage, deliver integration with DropBox. You can also set to upload all the images and videos shot through your Android smartphone or tablet to upload onto the DropBox storage so that your never lose the images and memories.
Google Drive – A competitor to Dropbox which is popular and has almost the same options but it works well with GMail and Google's ecosystem. You can back up full resolution images and videos to Google Drive. The most unique feature in Google Drive is, you can create documents, spreadsheets and presentation files through it and share them with others. These files can be set as collaborative with your friends or colleagues.
Personal Diary
Flava – One of the best app which is designed to replace your personal diary. It has a clean interface with options to upload a lot of things like images, quotes, emotions and updates.
Chatting/Communication
Google Hangouts – One of the best apps for communications which incorporates text messaging and video calling. You can group chat and have group video calls.
WhatsApp – World's most popular chatting app for a reason. It's fast and reliable and scans your existing phonebook to find out who are using the app already. It is tied to your phone number.
Kik Messenger – Chat with your friends with complete privacy. You can send images, have group chats and share fun things like memes as well.
EBuddy XMS – A cross platform chatting app which is available over the web browser as well. You can find people near-by to chat with them as well.
Facebook Messenger – If you chat with your friends through Facebook, this is the app to get as the main Facebook app is not that great for chatting.
Tinder – Find strangers around you to chat with.
SnapChat– Send self-destructing images and videos to your friends or strangers.
Note Taking
Evernote – The most popular and complete note-taking solution with various features such as collaboration, sharing and reminders.
Google Keep – A simple notes and to-do app from Google that syncs the data through your Google Drive account.
SEE ALSO:  Top 5 Note Taking Apps For Android
ReadItLater
Pocket –  The first ever and most popular Read It Later service and it's free.
Instapaper – A rival Read It Later service with paid Android app that has better fonts, if you crave for those.
Readability – A free rival to Pocket with better and vintage fonts.
Money Management/Personal Finance
MoneyTab – Nicely designed and well featured expenses app that syncs with Google Drive.
Guilt – An expenses app which forces you to upload a guilt factor along with each spending and tries to minimise your expenses.
Image Editing
SnapSeed – It is the best image editing app on Android complete with granular controls as well as pre-defined sets and filters. You can do all the basic stuff such as cropping, rotating as well as advanced stuff such as color balance and selective tune up.
PicFrame – Create frames by combining your images. Choose from 36 pre-designed frame themes and share them with others.
Social Networking
Facebook – World's largest and most popular social networking app.
Google Plus – Google's own take on social networking.
Twitter – Upload short streams of updates limited to 140 characters and a single image.
Path – Upload small things in your day to day life, such as weather, movies, music or books that you are enjoying right now.
Instagram – World's largest image social network. Click images, apply filters and upload straight to Instagram along with various tags which allow people all over the world to like your images. You can also share those images on Facebook, Twitter and Tumblr.
Tumblr – The best micro blogging platform with a hint of social networking thrown in where you can follow people or their blogs and repost your content onto their micro blogs.
Vine – Managed by Twitter, Vine is a social networking platform with just 6 seconds of videos. It is also well integrated with well.. Twitter.
YouTube – Home to largest collection of videos in the world. Watch videos, Live sports, events. You can also post videos and earn money through them as the popularity of your video increases.
Power Management
Greenify – This app is compatible with rooted devices only and hibernates the apps which are performing low when terms of resource usages.
Qualcomm Snapdragon Battery Guru – If you own a smartphone with Qualcomm Snapdragon S4 series processor, this app will help your device in lowering the stand by power usage by suspending unwanted apps and tune the power requirements according to the usage habits.
SEE ALSO:  Tips and Tricks to Save Battery on Android Phones
Book Reading
Kobo – Buy books, newspapers and magazines to read them on your Android device or other platforms where it's available.
Amazon Kindle – Buy and read books from the world's largest E-Book and E-Magazine retailer.
Google Play Books – Google's own E-Book service where you can buy magazines as well.
Local Media Streaming
Plex – Stream large kinds of media stored in your desktop to portable Android devices over personal Wi-Fi network.
To-Do
Tasks – It integrates with Google Tasks with a clean interface. You can create multiple lists and set to-dos on a particular time  as well.
Google Now (Android 4.1 & Upwards) – Default Siri like functionality which reminds you of things to do at particular time or place.
Alarm
DoubleTwist Alarm – Hands down, the most beautiful clock and alarm app. It also features sleep time recommendations according to your alarm timings.
SleepTime – Yet another alarm app with sleep time recommendations as well as sleep tracking It then shows you how well you've slept last night.