While cryptocurrencies dip in popularity, other domains like the film industry, digital identification, and even smartphones are slowly inching towards adopting the technology. Banking has long been touted as one area which can benefit the most from the implementation of blockchain technology, with numerous financial institutions actively pondering over the idea. Jumping the bandwagon, Spanish banking behemoth BBVA (Banco Bilbao Vizcaya Argentaria) has become the first banking institution in the world to issue loans using blockchain distributed ledger technology.
BBVA has already completed a successful pilot project by issuing a corporate loan worth $91 million to Spanish IT and defense systems company Indra by accomplishing the whole process on two blockchains. BBVA claims that blockchain reduced the negotiation and loan issuance time from multiple days to merely a few hours, and can reduce friction in lending to a great extent.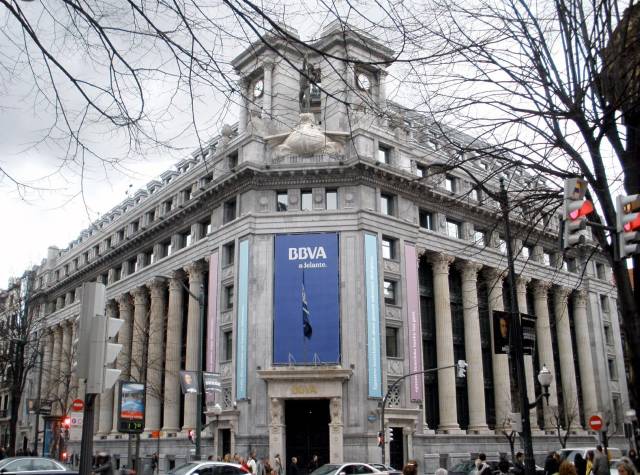 "Blockchain can offer clear advantages for all sides in the corporate loan market in terms of efficiency, transparency, security. It's another strong example of how disruptive technology can be used to add value to financial services, something that is central to our strategy", BBVA chief Carlos Torres Vila said.
BBVA completed the whole loan issuance procedure on a mutually distributed ledger and utilized a private blockchain during the negotiation and deal signing process, which means the deal's terms were recorded and updated simultaneously on a mutual blockchain. Once a mutual agreement was reached, the final contract was registered on a public Ethereum blockchain, a standard process for preserving an immutable record.
The company already has a number of other blockchain-based loan projects lined up, and is already working on integrating blockchain technology in its systems to facilitate international payments, international trade and foreign exchange.