Gooogle's latest update – Android 5.o – Lollipop OS has started pouring on to smartphones across companies and across the world. The OS update, announced at Google I/O 2014, has been live for quite some time now. The new Android update is not an incremental one, but actually has a lot on offer.
Let's have a detailed on look, on what has changed with this update and what you should definitely be excited about when you update your phone to Android 5.0.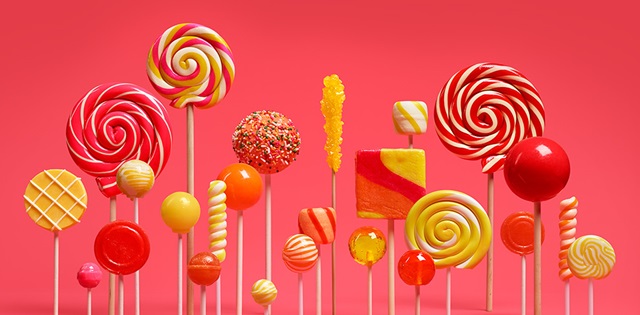 Extended Battery Life – Project Volta
The most exciting new addition is Project Volta. This year, Gooogle's developers have focused on providing Android consumers with extended battery life. Under the aegis of Project Volta, Google has attempted to create battery-friendly apps that do  not drain your device of all its juice – Android L should use around 36 percent  less battery than the previous Android update – Android KitKat.
Basically, what Project Volta has done is not innovation, but optimization. For example, when you wake up the device from standby or check for updates, it consumes a good amount of battery. Google has come out with a job scheduler, which batches together all unimportant requests such as database requests, logs etc. These kind of functions will work only when your device has been connected to power.
The new battery saver feature, when enabled, should extend your device's battery life by 90 minutes. Your device will also show how much time is left in a full power up when it would be connected to a charger and the time you will get, before you run out of battery.
Overall, the battery usage will turn out to be more customizable, when you update to Android 5.0 or purchase a phone that has the same out-of-the-box.
New 'Material' Design
Google has once again revamped the design of Android and this time, it has gone for what it calls a Material design. This design will endow the OS and apps alike with an edge-to-edge UI.
Basically, material design aims at making the whole Android experience consistent whether it be the animations, touch responses, themes, 3D views or transitions.
New Lockscreen
Another new and exciting feature is the lockscreen, which will now host notifications and what kind of information they represent. You can also respond to messages directly from the lockscreen and also hide notifications from any app, if you do not want them on the lockscreen.
New Notifications
You will also receive notifications in a new way. It will allow you to modulate whether you want to be interrupted or disrupted by a certain notification. A new 'Priorty Mode' will get through only certain notifications that you need and filter out the rest.
Google states in its blog post,"With Lollipop, incoming phone calls won't interrupt what you're watching or playing. You can choose to answer the call or just keep doing what you're doing. Control the notifications triggered by your apps; hide sensitive content and prioritise or turn off the app's notifications entirely."
Not just that, Android Lollipop intelligently sorts out notifications placing the important ones atop your notification menu.
New Phone Lock authentication
The  pattern lock, pin locks and swiping locks are fine, but if you have the tendency to input the wrong code, it kind of becomes a hassle. Google has sorted this out. It will sense inputs such as nearby Bluetooth devices, location and voice inputs so that it can make your phone secure and remain locked it needs to be.
Android Lollipop phones will be easily unlocked via wearable, car tech  and most importantly, even a smile. Data encryption will be on by default.
Multiple-user support
We have previously seen 'Guest modes' on devices. But Google goes a step further.  It has given you a new way to keep your private content private while sharing your device, you can now pin your screen and give only limited access to a guest user.
64-Bit architecture support
64-Bit architechture  is the new thing in town. Simply put, Android Lollipop will be able to utilize 64 GB RAM, as and when it is available. Native 64-bit apps such as Chrome, Gmail, Calendar, Play Music will also be available.
New Camera API
Android Lollipop will make better use of your phone's image sensors as it will use new algorithms to produce better quality JPEGs. Camera apps will also, depending on the kind of phone camera, be able to get full RAW files and make better use of ISO, Exposure time etc.
Better Graphic support
Along with a revamped look, Android will also have better graphic support for gaming and high-intensity apps. Google has worked with Qualcomm, ARM and imagination technologies to come out with a new Android Extension pack, which they claim would give you more realistic environments, more realistic characters and vastly improved lighting.
Recommended: 23 Tips and Tricks for Android 4.4 KitKat
Other features
Other news features include Bluetooth LE support, microphone/ speaker support via USB.
Have a look at Google's official page to get to know more about Android Lollipop.