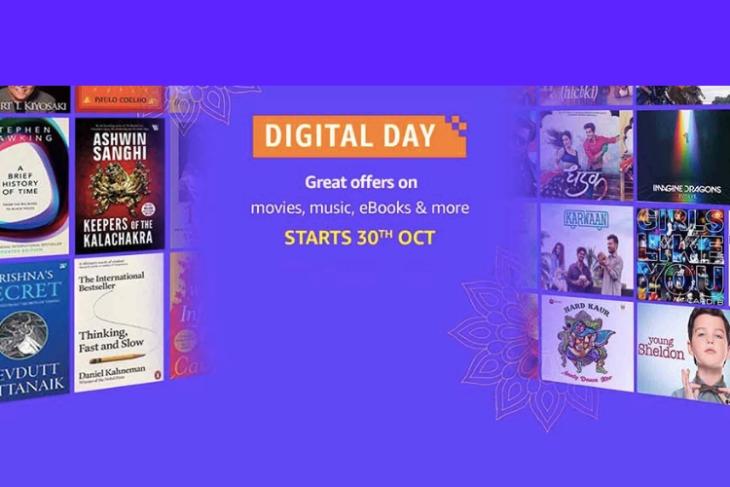 The sale season doesn't seem to be coming to an end anytime soon as Amazon has now announced a single-day "Digital Day" to be held tomorrow, i.e October 30. The e-tailer will be offering a myriad of discounts on its digital services and products, including Echo speakers, Fire TV stick, Kindle e-books, and more.
As the sale event's name suggests, the Amazon Digital Day is a 24-hour event that will kick-off at midnight today and continue up until tomorrow – coming to a close at midnight.
The e-commerce giant has already set up a landing page for the sale event and isn't just offering 30% discount on its Echo smart speaker, Kindle e-reader, and Fire TV Stick, but also discounting popular e-books by up to 80% for a day. The purchase of other e-books, however, would ensure a 50% cashback in your Amazon Pay wallet.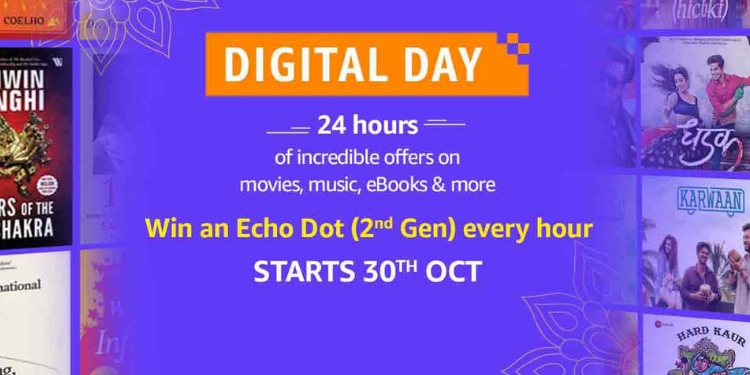 Further, Amazon India is looking to onboard more bookworms by offering discounts on its Kindle Unlimited subscription. The six-month Rs. 999 subscription price has been slashed down to Rs 799 whereas you can grab the 24-months subscription for just Rs 2,799 in comparison to the full Rs 4,776 price.
The highlight of the Digital Day sale is that Amazon is giving you the chance to win a 2nd-gen Echo Dot speaker every hour, however, you will have to complete a purchase to be eligible for the same.
Amazon is also trying to use (or abuse) its massive Indian userbase to promote its "Prime Music" service by giving 500 Prime members a chance to win Rs. 250 cashback by sharing their favorite song, album or playlist on social media. The e-tailer is debuting 17-specially curated playlists for the festive season, with 11 Diwali party playlists.
Prime Video will see the release of Akshay Kumar-starrer Gold at midnight and users who sign up for Prime subscription via Prime Video will receive Rs 250 cashback as well, which sure is awesome! Finally, you can continue to grab 10% cashback (up to Rs 50) for using BHIM UPI and RuPay cards, along with 50% cashback of (up to Rs 100) on the first-ever digital payment.
Amazon Digital Day sale, from the sound of it, seems like the perfect fit for those looking forward to welcoming Alexa into their homes or buying more books. Are you excite for a digital sale this festive season? Let us know in the comments below.