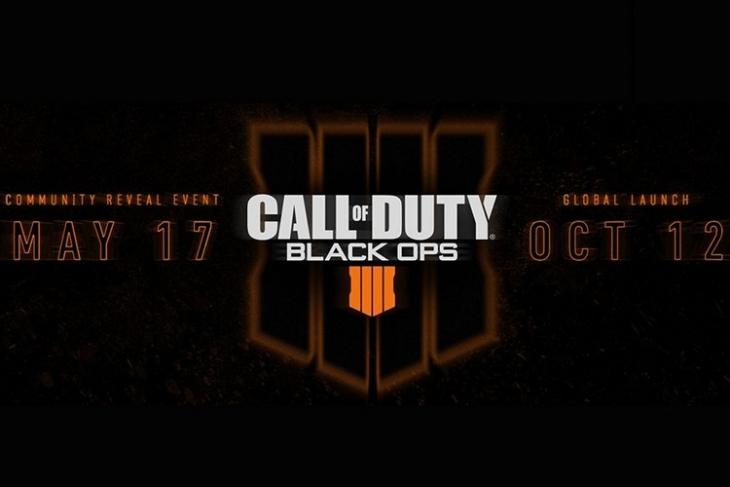 Confirming all leaks, rumors and speculations from the past few weeks, Activision has formally announced that the next installment in the wildly-popular 'Call of Duty' franchise will indeed be a 'Black Ops' game. It will be called 'Call Of Duty: Black Ops 4', and is in the final stages of development at Treyarch. The game will release globally on October 12 for PC, PS4 and Xbox One.

If you are a die-hard fan and a little upset at the thought of having to wait till October to get your hands on this one, Activision has some good news for you. The company has announced a 'community reveal event' on May 17. That's the day when we'll hopefully get to see more details about the game, because the company hasn't revealed anything apart from the release date as of now.
The one interesting thing that caught the eye of many is the new logo with the four 'I' symbols (IIII) instead of Roman numerals. As many have pointed out, it is a modified version of the Black Ops III logo, and while it may be a relatively trivial thing, it got a lot of attention as NBA star James Harden turned up with a cap featuring the same logo a few days back.
The Beard has arrived, and he's ready for battle with the Thunder. pic.twitter.com/ky3E8TK9Hy

— NBA on ESPN (@ESPNNBA) March 7, 2018
Either way, we don't have any official info about the game as of now apart from the fact that it will be launched in October. Some rumors suggest that will be an updated zombies mode in the game, but we'll at least have to wait until May for more info on that.