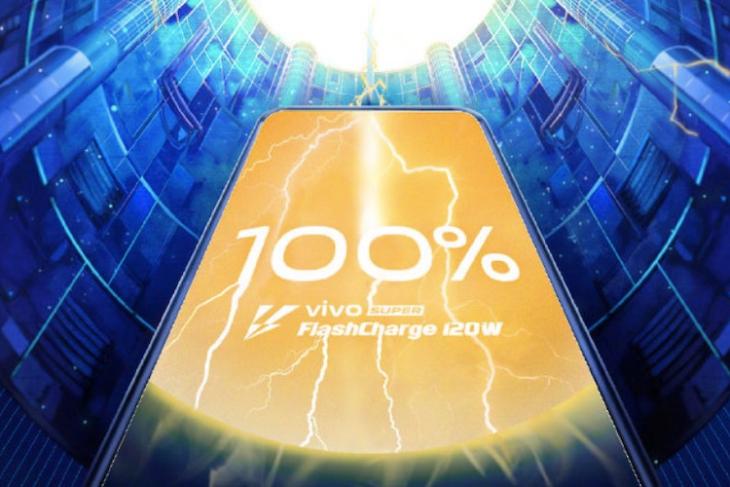 Fast charging has changed a lot in the last year or so. From 15W,18W or even 20W fast charging, we have moved on to 40W, 50W, 55W fast chargers but the smartphone makers aren't stopping anytime soon. Xiaomi recently revealed that it's working on a 100W fast charging solution and now, Vivo has announced that it is going to showcase its "Super FlashCharge 120W" technology at MWC Shanghai this year, which starts on June 26.
Vivo made the announcement on Chinese social media platform Weibo and the posts reveal a whole lot of other details around the 120W fast charging technology. As per Vivo, the 120W FlashCharge tech will charge a phone with a 4,000 mAh battery from 0 to 50% in just 5 minutes. Ya, that is insane but what's even more insane is the fact that it will only take 8 minutes to charge the rest of the battery, which means it will charge the phone from 0 to 100% in just 13 minutes. Here's a GIF from one of the Weibo posts which shows the 120W charging in action:
That is crazy fast, right? Well, if Vivo's claims are true, its 120W charger is definitely faster than the 100W fast charging solution, which takes 17 minutes to fully charge a phone. Having said that, it seems like Vivo is still testing out the 120W FlashCharge technology and while we should get more details at MWC 2019 Shanghai, we are not expecting a phone with the insanely fast charging technology, although Vivo is launching its first 5G phone at the expo.