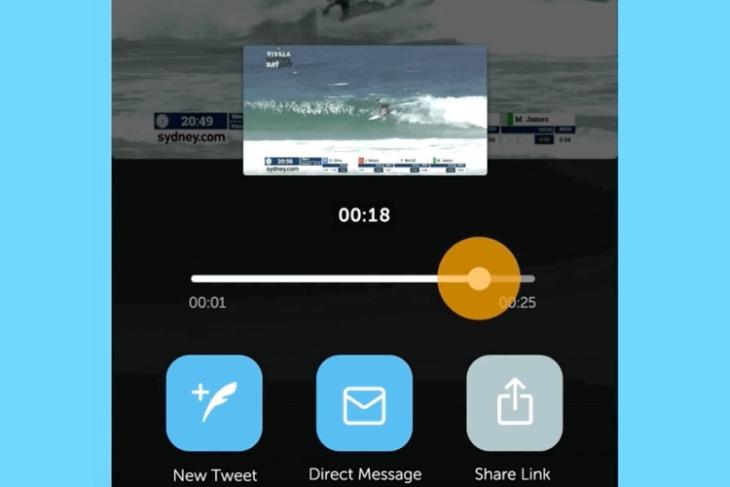 Let's face it: live videos are usually filled with uninteresting moments, with just a few portions worth sharing. Twitter knows this all too well as it processes billions of live videos every year. So how do you keep users to live videos when it's so easy for them to get distracted?
Twitter's answer is Timestamps. The social network today launched the new feature which lets you share specific parts of live videos with your followers. The feature is currently only available for live videos.
This feature will enable you to share with others a section of the video that you found to be quite exciting, as well as worth sharing with them.
Previously one could tweet the live stream but not drag the follower's attention to the highlights. While you could mention the relevant timestamp in you tweet, it wasn't an intuitive experience for the users.
Blessing for Content Creators
The new Timestamps let brands and content creators repurpose live video content into smaller bits for sharing at a later time. And for users, you no longer need to scrub the video to jump to the relevant section in a stream.
🚀📣 Really excited to launch Timestamps, an easy way to point people to the part within a live video that matters most. pic.twitter.com/ECsyXH9Xzm

— Kayvon Beykpour (@kayvz) March 29, 2018
In addition, this feature has been designed to entice engagement. While you can tap on the shared moment in your Timeline, you can also continue to watch a live video if it's still ongoing.
The Timestamps feature is currently rolling out to users on Android, iOS, as well as Periscope users. On Periscope, you can tap the 'Share' button at the bottom of the live stream and scrub to the mark you want to share. Then, add a text message and send it out into the world.
See the moment Snow Geese take flight w/ Mount Baker in background from @beyond90seconds https://t.co/kBdtl5ChNS

— Mike Folgner (@mfolgs) March 29, 2018
Live News Ambitions
The ability to share important moments from a video or live stream will certainly come in handy for Twitter, which has been trying to simplify the use of its platform for the masses. It also works very well for breaking news, which is Twitter's big play this year. which could be shared in short clips, but allows users to join in on the live feed. Live news could be the biggest push for the creation of Timestamps and it could be the killer feature that could help digital and broadcast media to tighten their embrace on Twitter as a news platform.