If you're a social media manager you must be well-versed with the Facebook Creator Studio for posting, scheduling, and managing your content on the social media platform. However, such flexible tools were so far not available readily for Instagram.
Now, it seems that Facebook has realised that it owns the photo-sharing app turned Snapchat clone, and finally added Instagram posting and scheduling support to the Facebook Creator Studio.
You can now head over to the Facebook Creator Studio and find your business Instagram pages listed there as well. Heading into any of these pages will give you access to your entire list of stories, images, videos, carousels, and IGTV videos that you've ever posted to that Instagram account.You can also check out Page Insights for all the Instagram pages you manage.
The best part about this is the easy scheduling options it brings into the mix. Managers can simply create a new post, add the content, captions, location, and even choose to share their post on Facebook, and then either post it immediately or schedule it for a later day and time.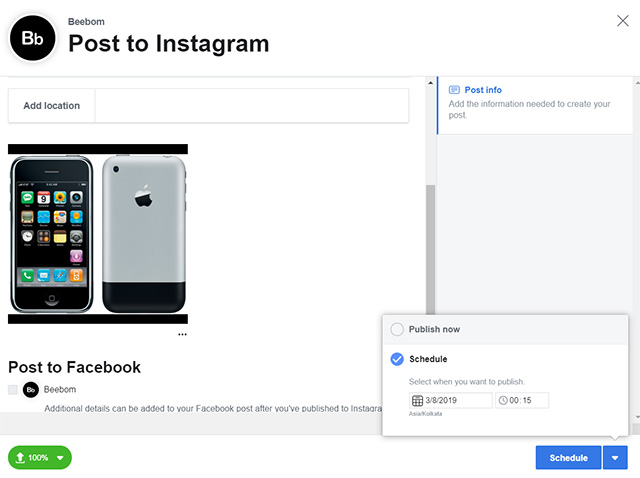 This also means if you have a business account on Instagram, you now have an easy way to schedule posts. However, if you don't have a business account, and you're thinking about switching, know that your account will be made public, so that's a definite trade-off you must be willing to make.
Either way, it's a cool new addition to the Facebook Creator Studio, and it should make life easier for a lot of social media managers.