Background app refresh is the sort of feature that needs smart management. If you fail to take control of it, rapid battery drain would rock your Apple Watch. Thankfully, it's quite simple to manage background refresh for apps on Apple Watch. So, whether you have noticed an unexpected battery drain on your watchOS device or wish to take the essential action beforehand, follow along to customize your Apple Watch apps for background app refresh.
How to Manage Background Refresh for Apps on watchOS
Background app refresh plays a key role in ensuring the app runs smoothly. While there is no denying the fact that it's pretty helpful in enhancing the user experience, it remains one of the most power-hungry features.
Just like iOS, watchOS allows you to enable/disable background app refresh for a specific app on your Apple Watch. And if you want to completely turn it off to preserve the battery life on your smartwatch, there is also a way to get it done thanks to the "Master" switch.
So, what's the catch? Though it's not a catch per se, bear in mind that the apps with complications on the current watch face will continue to refresh on the Apple Watch even when their background app refresh setting is disabled. That all being said, let's get started!
Enable/Disable Background App Refresh Using Watch App for iPhone
Open the Watch app on your iPhone.
2. Now, ensure that the My Watch tab is selected at the bottom left corner.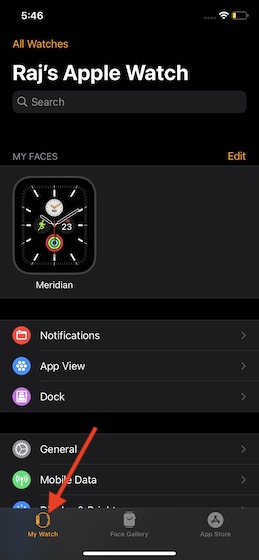 3. Next, tap on General.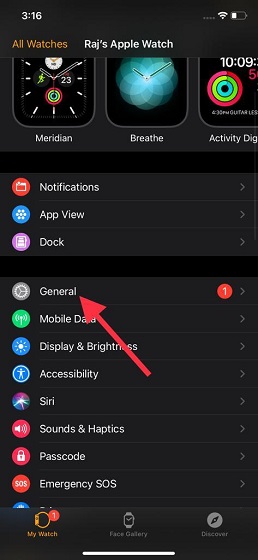 4. Next up, tap on Background App Refresh.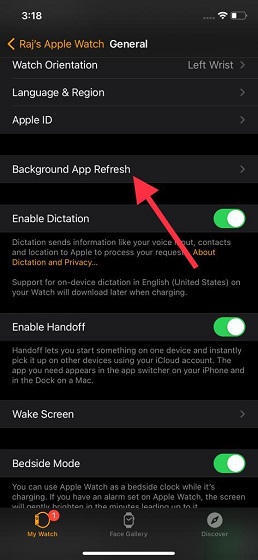 5. Up next, you should see the list of all the apps that have access to background app refresh on your Apple Watch. Now, you can turn off the switch right next to each app which you don't want to refresh in the background.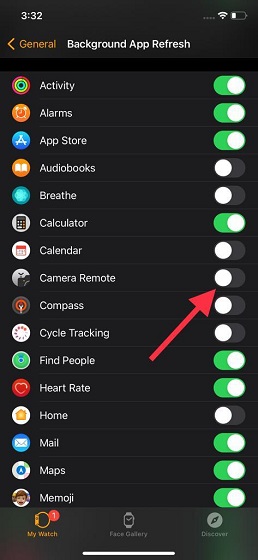 I would recommend you disable the switch for every app which you don't use often and keep the toggle enabled for the ones which you use more often.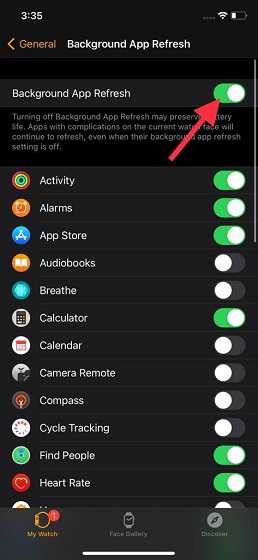 Besides, there is a master background app refresh toggle at the top center. Just in case your Apple Watch drains a lot of battery or you wish to cut down the unnecessary battery consumption, turn off this master toggle.
Turn off/on Background App Refresh on Apple Watch
Launch the Settings app on your Apple Watch.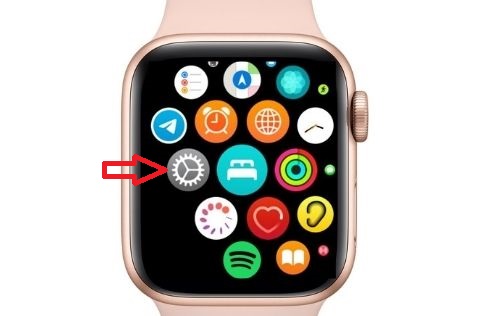 2. Now, tap on General.
3. Next, tap on Background App Refresh.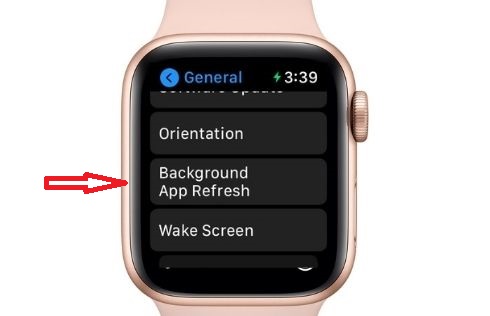 4. Next up, either turn off the toggle for a specific app or completely disable the background app refresh on your smartwatch.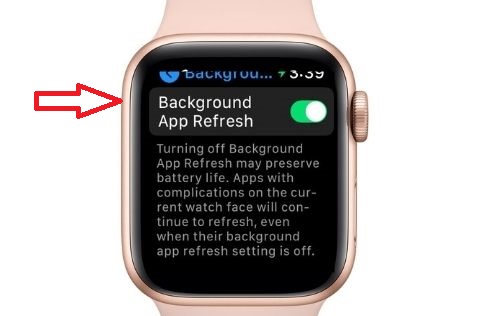 Manage Background App Refresh With Ease on Apple Watch
That's all there is to it! Now that you know how to take control of the background app refresh on Apple Watch, make the most of it to prevent the unnecessary battery drain issue. Depending on your needs, you can either completely disable it or choose to allow only individual apps to refresh in the background. Also, don't forget to check out our article on common Apple Watch problems and their fixes. You will get a ton of tips that will help solve common issues and enhance the user experience.