Google Photos is probably my most used Google application after Gmail. In fact, it is one of my favourites among the host of applications that Google has to offer. Google Photos has made my life relatively easier. All the photos that I take on my Android device are automatically synced across all my devices. The app is smart enough to automatically categorise all my photos and the best part is that it makes photo sharing easier. I can even share whole albums with my family or friends, and they will be able to see the photos in high quality. There's no noticeable compression which happens on other apps (WhatsApp). Also, I don't have to use multiple apps, all my organization, back up, and sharing is handled by this one app only. Add that to the fact that I get 15 GB of free storage, I am happy. However, in the recent updates, Google has removed one feature from its Photos app, i.e. the ability to sync only when charging.
I understand that it's not a feature to lose your sleep over, however, I really loved it as I didn't have to worry about losing on my smartphone's charge while the Photos app is uploading the pictures in the background. If you are someone who is also missing this feature, this article is all about bringing that back.
Note: I have tested this feature on Nexus 5X (Android Nougat) and Google Pixel (Android Oreo), and the feature seems to work on both of them.
Bring Back Sync Only When Charging
As mentioned earlier, you will need a rooted device for this method to work. This is because we will be modifying a file located in the "/data directory" which is inaccessible on unrooted devices.
1. First, you will need a file explorer which will allow you to access the root directory of your smartphone. I like "Solid Explorer" (free trial / in-app purchases) and have used the same for this tutorial. You can download this app from the Play Store by clicking on the provided link.
2. Now, launch the app and navigate to the following directory, "/data/data/com.google.android.apps.photos/shared\_prefs". To do that, first tap on the hamburger menu, and then tap on "Root".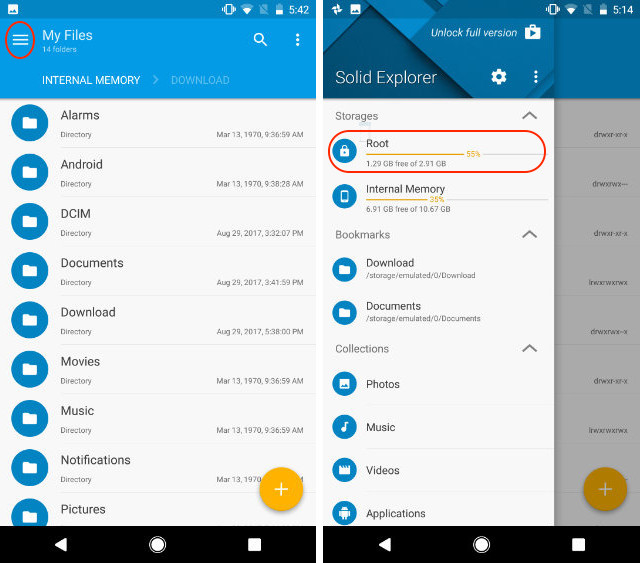 3. Here, tap on the search button, and search for "photos". Now, tap on "com.google.android.apps.photo" and then tap on "shared_prefs".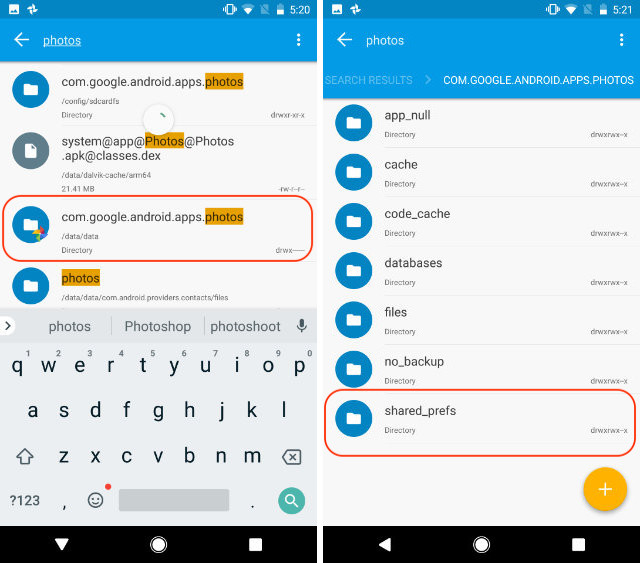 4. Here, open up the "photos.backup.backup_prefs.xml" file in a text editor.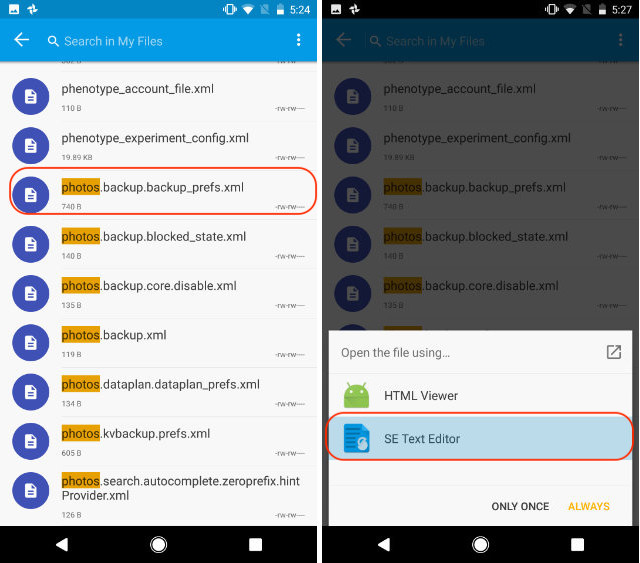 5. Now, search for the text that says "name='backup_prefs_only_when_charging"value='false'/>" and change the value from "false" to "true" and then hit save.
6. Close the Solid Explorer app and go to Settings->Apps->Photos and tap on "Force Stop" and relaunch the Google Photos app.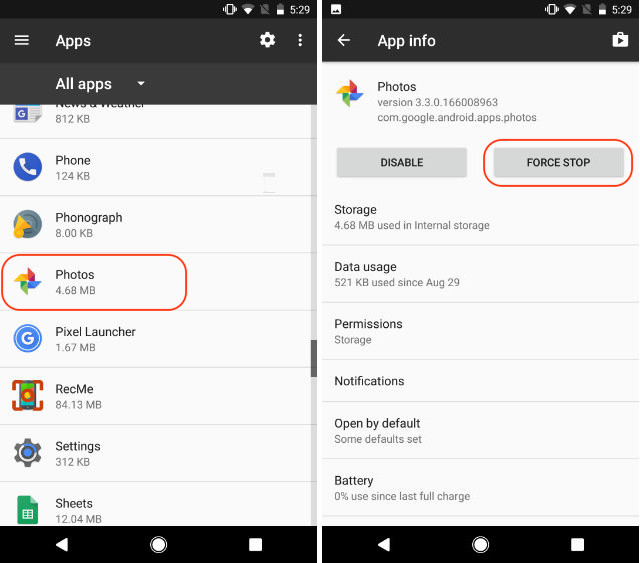 7. Now you will find that "Sync while charging only" option has come back and is enabled by default. Just to confirm, launch Google Photos and go to Settings->Back up & sync and scroll down to find "While charging only" option.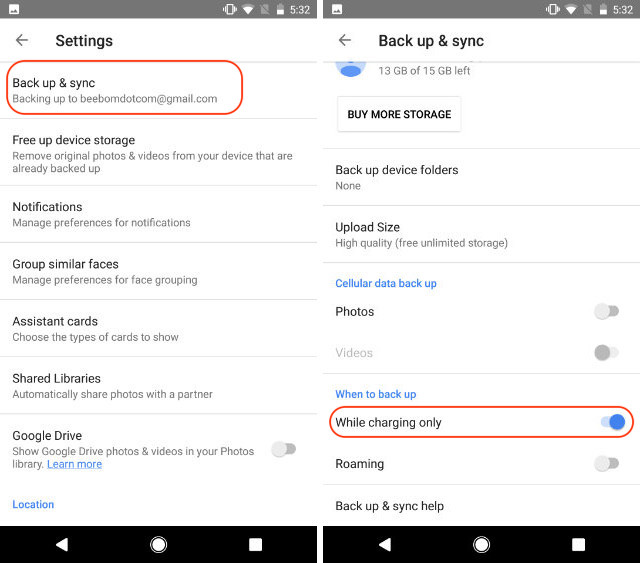 SEE ALSO: How to Enable Night Light in Chrome OS
Enable Sync Only When Charging in Google Photos
As I mentioned at the start, this is not a make or break feature, but just something which is convenient if it exists. Even without it, Google Photos, in my opinion, will still be the best photo backup and sharing app to use. Do you feel the same? I would love to know your take on the subject. Drop your thoughts in the comments section below and let us know your favourite photo management and the backup tool that you are using.
This tutorial was first posted on XDA Developers. We tried it out and it works without any problems.