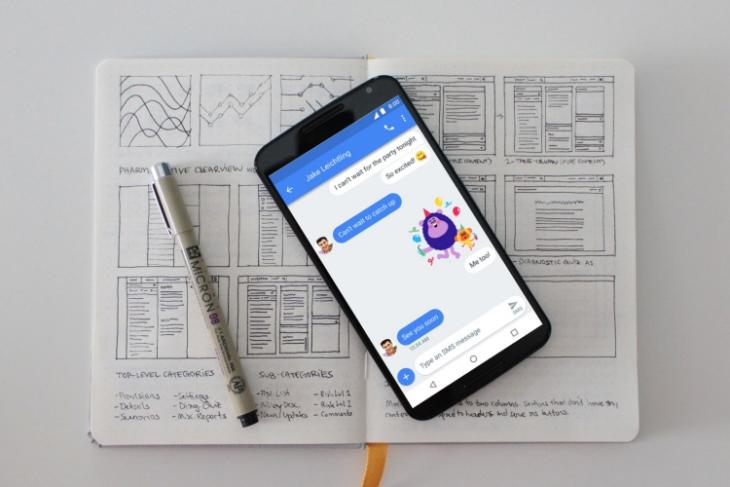 Google recently admitted that its allocating resources and workforce earlier reserved for Allo towards the development of a new messaging service, which is likely to be called "Chat". Chat is a direct rival to Apple's proprietary application iMessages and will be developed on the technology that might soon replace SMS.
RCS or Rich Communications Services, sometimes also called SMS+, is a protocol that allows users to send richer texts and multimedia over a calling network. RCS will not only give brands more opportunities to interact with customers, it might also pull customers back to carrier-based messaging without relying on third-party or OTT apps – especially amid the controversies over ownership of data. However, there is some criticism for the upcoming app or service as it may not offer end-to-end encryption.
Another feature that is likely to be part of Google's Chat app was recently talked about in the Alphabet Scoop podcast by 9to5Google. The podcast pointed out that Google might include a special feature in Chat which will be focussed on physical and face-to-face interactions instead of talking virtually. Chat will supposedly tell users when a contact is close by, and suggest that they meet them in person.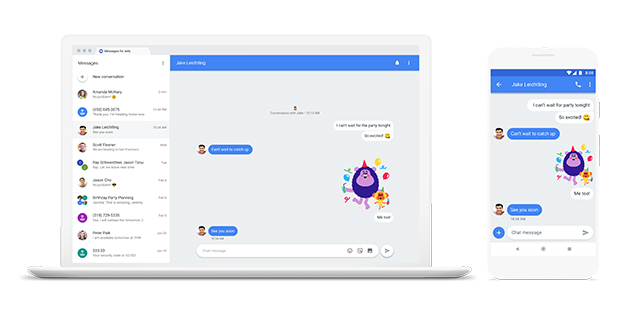 Android MessagesThis task will be essentially carried out by Google Assistant within the Chat app. This means that the virtual assistant will run in the background and constantly scan your location. Naturally, to match it with a contact, the data would be constantly sent to a server where your location will be compared to the location of your contacts.
While the feature might sound interesting for the outgoing and extroverted among us, it could disappoint those who do not wish their location to be monitored ceaselessly. Of course, it's entirely likely that Google will let people opt-out of this features.
However, we can see some real uses for this: such as when you want to set up a quick meeting with a friend who's nearby but don't know a good spot. Or it could also be useful for parents who want to keep an eye on their kids' movements. It could also come in handy for professional connections, or for roaming businesses such as food trucks or pop-up stores.
From what it looks like, Google could also use your destination to tell you about nearby attractions, especially restaurants, food joints, and places of similar interest. The company recently added this to narrative-based navigation inside Google Maps.
There is no set timeline for the feature or even the application, but we expect to hear more from Google during the Google I/O Conference coming up next may.