At the Call of Duty: Vanguard Warzone event earlier this week, Activision announced the newest iteration in the COD franchise. Titled Call of Duty Vanguard, the upcoming first-person shooter, is a fresh entry in the world of rich single-player stories combined with COD's ever-popular combat and multiplayer. If you have been looking for info on Call of Duty Vanguard, you have come to the right place. In this article, we've compiled all the information that is out there on the upcoming game. So keep reading and learn all about Call of Duty: Vanguard.
Call of Duty Vanguard: Everything You Need to Know
The information on Call of Duty Vanguard ranges from the upcoming game's campaign mode, release date, and supported platforms to a bonus section for Warzone players. If you want to know something specific, use the table below to jump to a relevant section.
Call of Duty Vanguard Release Date
Starting with the release date, Call of Duty Vanguard will be officially released on 5th November 2021. Vanguard follows the same timeline of games as other recent COD releases, so no big surprise here.
Call of Duty Vanguard Supported Platforms
Activision has stated that Call of Duty Vanguard will be released for current and next-gen platforms alike. Hence, the game will be available on the following platforms:
Xbox One
Xbox Series X|S
PS4
PS5
PC through Battle.net
So no matter what console you have, rest assured you can play Vanguard. However, it's more than likely that the game will utilize PS5's new Adaptive Trigger System, so it makes sense if you would want to hold out until you get a Playstation 5. Here's a complete list of games that currently support DualSense's Adaptive Triggers system on PS5.
Call of Duty Vanguard Campaign Details
We hope you are ready to go back to the World War II era because that's exactly where Call of duty Vanguard is taking you. Before you make any assumptions, though, Vanguard is not a sequel to COD: WWII. Set instead after the death of Adolf Hiter, Vanguard's campaign mode focuses on sending the group of main characters to investigate Project Pheonix. This project is an attempt by the Nazis to extend their rule after Hitler's death.
An Interconnected Narrative
Centered around the rise of Special Forces, a group of trained fighters who are deadly in combat and equally ruthless, COD Vanguard will see them all band up together to fight a common enemy. Instead of focusing on a single fighter, the objective of Vanguard is to focus on different soldiers from different backgrounds, each with their own story. All these characters will then come together to form an interconnected narrative. The heroes of COD Vanguard are as follows:
Sergeant Arthur Kingsley of the 9th Parachute Battalion, British Army.
Lieutenant Wade Jackson, Scouting Squadron Six, United States Navy.
Private Lucas Riggs, 20th Battalion, Australian 9th Infantry Division, British Eighth Army.
Lieutenant Polina Petrova of the 138th Rifle Division, Red Army.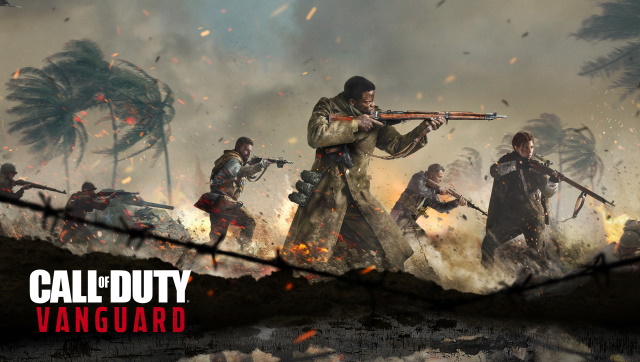 All the characters in Call of Duty Vanguard have been adapted from real-life soldiers who fought valiantly during World War 2. For instance, Polina Petrova is based on Lyudmila Pavlichenko, a Soviet sniper in the Red Army during that time. Meanwhile, Lucas Riggs is based on Charles Upham, a New Zealand soldier.
The story here covers the four major theaters of WWII: North Africa, Eastern Front, Western Front, and the Pacific Front. So players expecting to experience the different sides of the war will be thrilled to learn this. One minute you will be taking down your enemies with a Sniper, and the other, you will be dogfighting across the skies. Sounds exciting, right?
We, for one, particularly appreciate this style of storytelling. By introducing more humanity and eliminating the one hero triumphs all angle, Call of Duty Vanguard shows the actual side of war and what it costs. It also takes gamers on a path towards exploring what the group of soldiers will eventually become – Task Force One.
Call of Duty Vanguard Multiplayer Mode
Activision and Sledgehammer Games have decided to knock players for a loop when it comes to multiplayer mode. Call of Duty Vanguard will be feature over 20 different multiplayer maps on the launch day itself. Out of the 20 maps, 16 are built for the core gameplay, while the remaining four are for COD Vanguard Champion Hill, a new game mode that we talk about below.
COD Vanguard Champion Hill
As mentioned above, out of the 20 maps available at launch, four are reserved for the Champion Hill mode. While not much is currently known about this upcoming mode, it has been described as a mix of battle royale and classic gunfight gameplay.
Furthermore, from what is known, these fights will either be solo (1v1), duos, or trios. These combination matches will be set across these four maps, which, no doubt, will be interesting to traverse.
"Imagine quick-action, close-quarters, small-squad combat in which eight teams compete in a series of head-to-head matchups where the last team standing wins" – Activision
Call of Duty Vanguard Champion Hill is an interesting mode that combines close action gunfight combat with Battle Royale elements. BRs have taken over the online MP scene. If you want to get a taste of what BR is before Vanguard's Champion Hill launches, check out these best battle royale games, including COD Warzone, Apex Legends, and Fortnite.
However, this information is based on part rumor part fact, so take it with a grain of salt. As soon as Activision releases the official info on the multiplayer mode, we will update it here.
What Is Combat Pacing in Call of Duty Vanguard?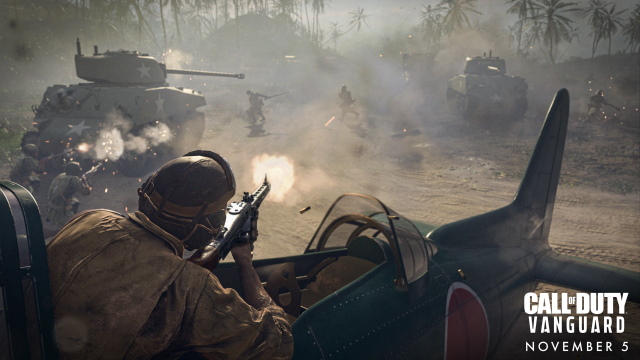 Multiplayer in Call of Duty Vanguard is further getting bolstered with a new feature called Combat Pacing. Featured around giving gamers more ways to play, Combat Pacing will allow players to chose from different options to suit their needs. Before jumping into a multiplayer match, you will be able to choose between these pacing options. These options will be Tactical, Standard, and Blitz. Each mode is intended to give gamers a different experience, thereby customizing the type of gameplay.
The Tactical pacing mode offers a more intense, and well, tactical approach. In this mode, players will have limited ammunition and will experience difficult combat. So if you are in the mood to get your heart rate up, Tactical combat pacing is a good bet.
The Standard mode tones things down and brings gamers back to the traditional COD experience. Featuring normal rules and scenarios, Standard is the mode most players will be choosing.
The Blitz pacing mode is supposed to be a casual mode but also combines high-action gameplay. This mode will pack as many players as possible in a single map and let the chaos unfold.
Gunsmith and Destructible Environments
COD Vanguard is also bringing back the Gunsmith system that was heavily used by gamers in Modern Warfare and Warzone. The Gunsmith feature allows COD players to customize their guns intricately, including the various attachments and visual elements. However, Vanguard is bringing with it two new inclusions. The gunsmith will now allow players to choose from custom ammo types and ballistics, giving even more room to destroy.
The new Caliber system in Vanguard is bringing destructible environments that fully react to players. So once you are in a multiplayer game in Vanguard and think there's no way out, well, think again.
Call of Duty Vanguard: Zombies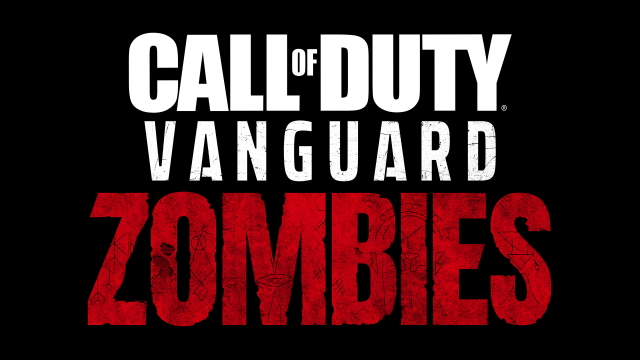 One of the most exciting announcements about COD Vanguard is that the ultra-popular Zombies mode is making a return. The upcoming Zombies mode has been developed by Treyarch Studios, the company responsible for the Call of Duty Black Ops series.
However, this is the first time there's a Zombies franchise crossover as Vanguard itself has been developed by Sledgehammer Studios. So in this aspect, Treyarch and Hammer will be collaborating on Vanguard.
As described by Activision, the Zombie storyline will be a prequel to the Dark Aether story that was present in COD Black Ops Cold War. Furthermore, the Zombies mode will have the same core gameplay that gamers have come to know and love. So, be on the lookout for more info as Halloweens Eve approaches.
Call of Duty Vanguard: Additional Features
Among all the exciting details announced by Activision, there are a few more that you shouldn't miss out on. COD Vanguard will feature full cross-play support along with cross-progression. So, console and PC gamers across generations can party up and play together effortlessly. Moreover, because of cross-progression, you will be able to take your profile and all its progress along – no matter which platform you play on.
Call of Duty Vanguard also sees the return of the Battle Pass system. The Battle Pass allows players to unlock various base weapons and other customization cosmetic items by playing the game. You can also expect in-game events post-launch, which will help the community come together while killing each other online.
Call of Duty Vanguard: Engine and Developing Studio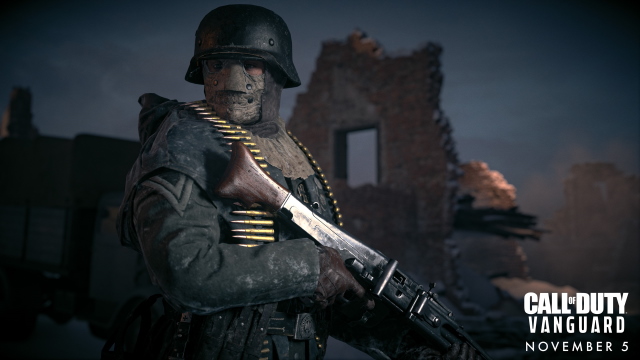 Call of Duty Vanguard is powered by the same next-generation engine that gamers first experienced in COD Warzone and Modern Warfare (2019). Activision boasts that this high-tech engine features breathtaking visual fidelity, a photorealistic world, and lifelike characters that will immerse gamers.
Moreover, since Warzone and Vanguard feature the same engine, Vanguard will have no trouble integrating itself into Warzone. It also enables features that we discussed above, including cross-gen cross-play, destructible environments, and cross-progression.
As for the developer, Vanguard itself is being developed by Sledgehammer Games, an American game development company that gave us titles like COD WWII and other Modern Warfare in the past.
Call of Duty Vanguard: Gameplay
While not much is known about the actual gameplay of Vanguard, we know for a fact that the upcoming shooter is being integrated with Call of Duty Warzone. It is made possible by both the games sharing the same engine. That means Vanguard will seamlessly integrate itself into the world of Warzone, and players will be able to take newer weapons and other armaments into combat.
"You can play one (or all) of the four integrated Call of Duty games – Modern Warfare, Black Ops Cold War, Vanguard, and Warzone – and progress your Rank and Battle Pass" – Activision
This is a positive move and one that makes us feel hopeful for the gameplay of Vanguard. If the combat in Warzone is anything to go by, the upcoming gameplay in Vanguard will be on similar lines. But yeah, it will be packed with more intensity for good measure. Plus, since the world of Vanguard will be set in WWII, expect close combat mixed in with aerial and navy simulations that all accumulate into something memorable.
Call of Duty Vanguard: Editions and Pre-Order Details
Call of Duty Vanguard is available in three editions for Console gamers and two for PC gamers.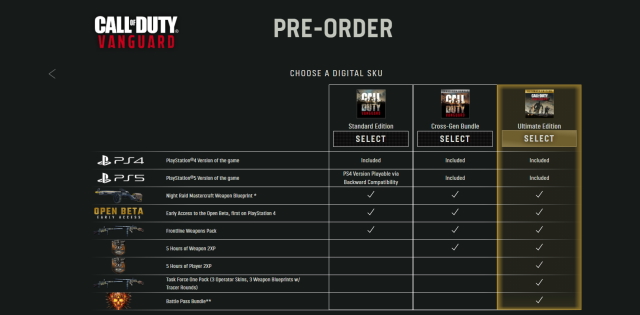 Playstation and Xbox owners can pick from Standard, Cross-Gen Bundle, and the Ultimate Edition. The Standard edition allows PS5 owners to play on a PS4 through backward compatibility and gives access to the Night Raid Mastercraft Weapon Blueprint and Early Access to open beta.
Introducing the Night Raid Mastercraft.

Pre-order Call of Duty #Vanguard digitally and instantly receive this new blueprint in #BlackOpsColdWar and #Warzone pic.twitter.com/CnDLgEr5Vk

— Call of Duty (@CallofDuty) August 19, 2021
The Ultimate Edition gives access to all of that along with the Battle Pass bundle and 5 hours of Weapon 2XP for greater progression. You get also get 3 operator skins and 3 weapon blueprints for use.
PC gamers can choose between the Standard and the Ultimate edition with the same benefits as outlined above.
Bonus: Warzone Is Getting a New Map and Anti Cheat System
Call of Duty Vanguard is the latest to join a line of COD games, and it will be integrated into Warzone. Along with the new game that has gamers excited, the integration brings along a brand new map and an anti-cheat system for Warzone.
While gamers have loved the Verdansk map in Warzone, change is needed and is now coming along soon. It has been confirmed that a brand new map will be parachuting in Warzone later on this year. Now, whether it will drop alongside Vanguard or a bit after, well, it remains unconfirmed. However, we will update you with more details as we find them.
Like any odd number of online shooters, Warzone knows its fair share of cheaters who use aimbots or other software exploits. It has also been confirmed that an anti-cheat system is in the works and will be released for Warzone soon. We do not know the anti-cheat method just yet but will learn about it in time.
Gear up for Call of Duty Vanguard
No matter if you are a Call of Duty Warzone veteran or a rookie gamer looking to get in on the action, COD Vanguard is an exciting upcoming addition to the loved franchise. Speaking of upcoming games, if you want to know more about unreleased gems, check out this list of best upcoming games. For gamers who have never played a shooter, check out these best FPS games and learn about the genre before you dive in.